Over the next three years, the
Carpenter Center
will present newly commissioned artist projects alongside a program of film, video, and other media works from the last two decades. Through these intertwined approaches, artists and visitors may chart an increasingly long and dizzyingly complex contemporary period and better understand our arrival to "now." The Carpenter Center is also committing more resources to fewer projects and partnering with other institutions as part of a curatorial process that attends more carefully to artists and is more intentional about the ways visitors are welcomed.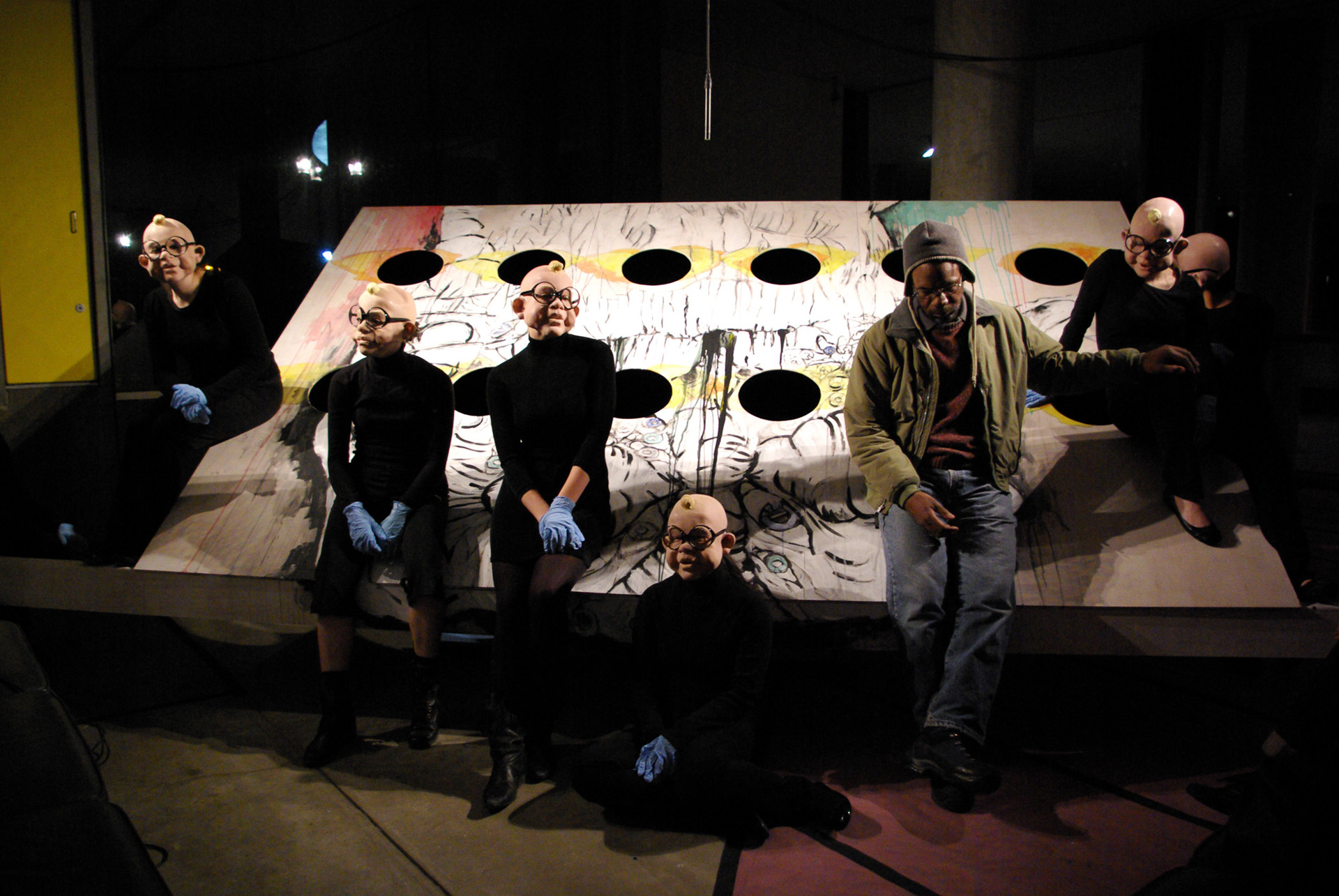 William Pope.L, Corbu Pops, 2009. Courtesy of the Carpenter Center for the Visual Arts and William Pope.L. Photo credit: Shiloh Cinquemani.
In its third-floor gallery, the Carpenter will present new commissions in experimental solo exhibition formats by Morgan Bassichis (co-organized with ICA at Virginia Commonwealth University, and co-curated by Amber Esseiva), Jacqueline Kiyomi Gork, and Janiva Ellis. In Fall 2023, Byers will curate This Machine Creates Opacities, bringing together influential works by Robert Fulton, Renée Green, Pierre Huyghe, and Pope.L. made in response to the Carpenter Center's iconic building, examining the ways architecture choreographs and controls social life, learning, and institutional memory. In Fall 2024, the Carpenter will mount a major Harry Smith exhibition featuring exhibition design by artist Carol Bove, co-organized with the Whitney Museum of American Art and co-curated by Bove, Byers, Rani Singh, and Elisabeth Sussman.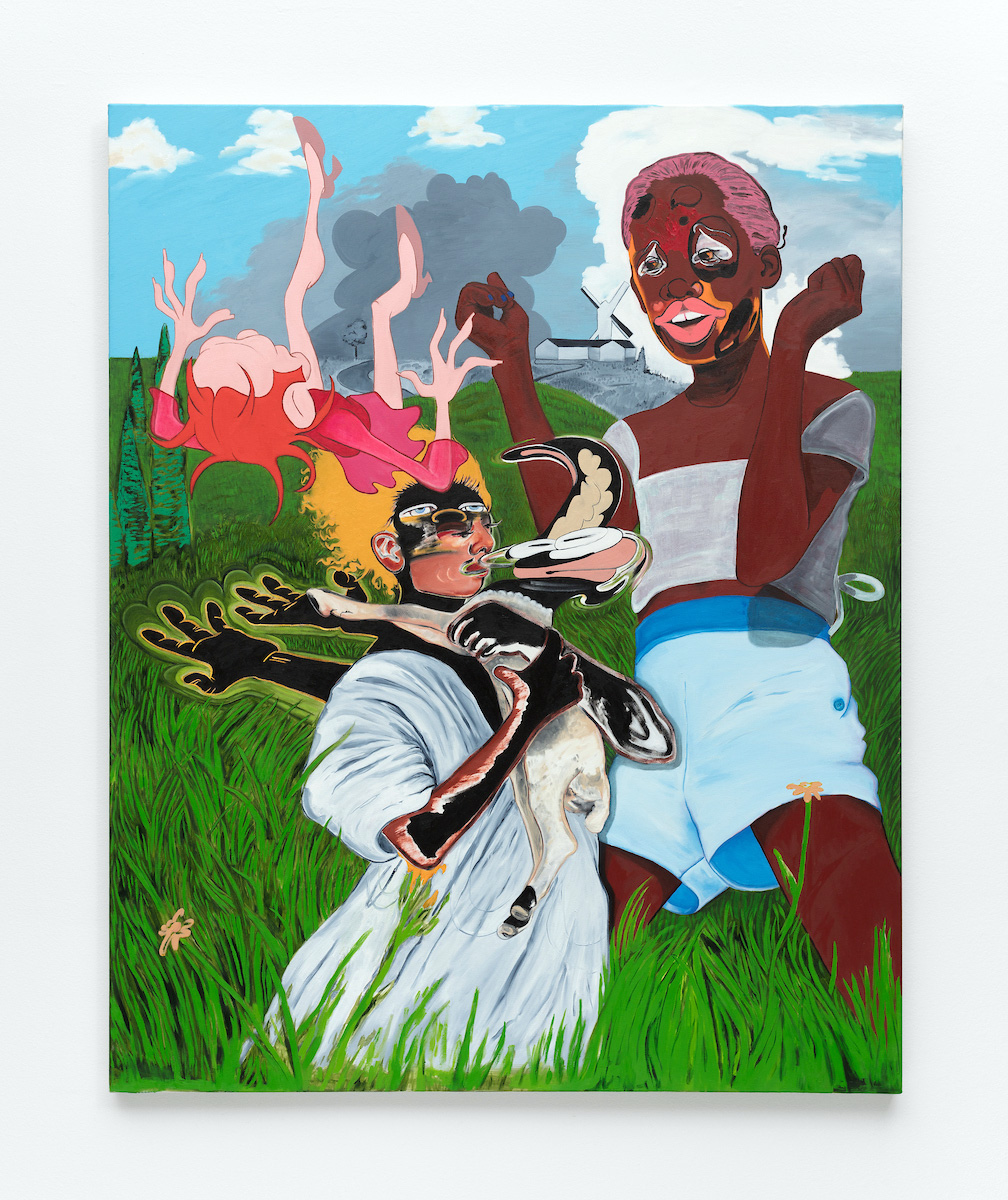 Janiva Ellis, Doubt Guardian 2, 2017. Oil on canvas. Courtesy the artist and 47 Canal.
A new initiative on the Carpenter Center's first floor will feature an ongoing program of mostly film and video works from the early 2000s to the present. A social gathering space will accompany a modular film and video gallery. Co-curated with Curatorial and Public Programs Assistant Danni Shen, the program will also feature interdisciplinary contributions from graduate curatorial fellows and undergraduate students in Byers's curatorial studies class.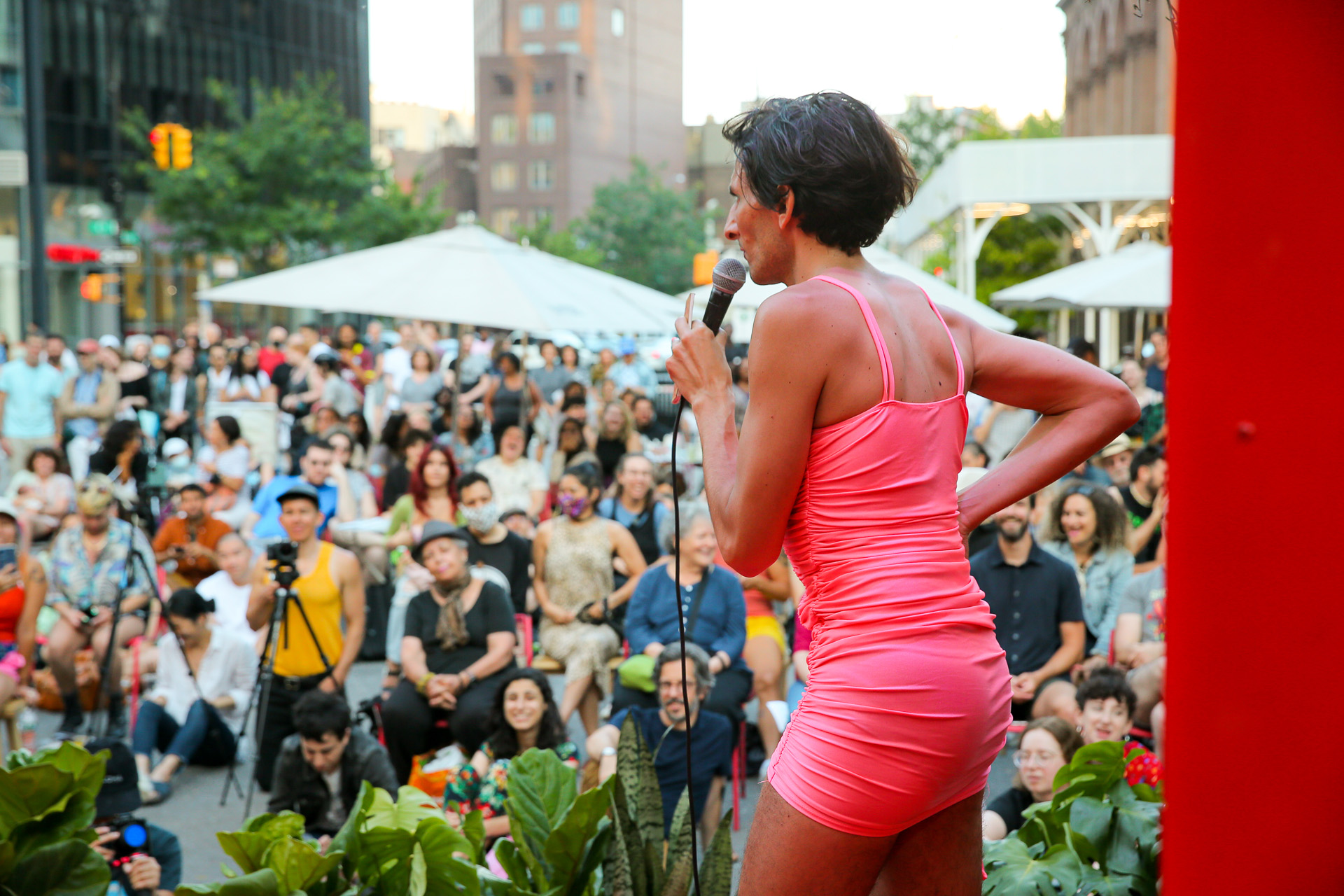 Performance view, Morgan Bassichis, Don't Rain On My Bat Mitzvah, Astor Place, New York, July 4, 2021. Co-created with Ira Khonen Temple, featuring Emma Alabaster, Zoë Aqua, April Centrone, and Pam Fleming. Commissioned by Creative Time for Red Stage by Rashid Johnson (June 5–July 4, 2021). Photo credit: Matteo Prandoni/BFA.com.