New York–based artist, writer, publisher, and 2022 MacArthur Fellow Paul Chan came to prominence in the early 2000s with moving image works that touched on war, religion, pleasure, and politics. Around 2009, following a decade of art-making, Chan turned his attention to experimental publishing and the economics of information.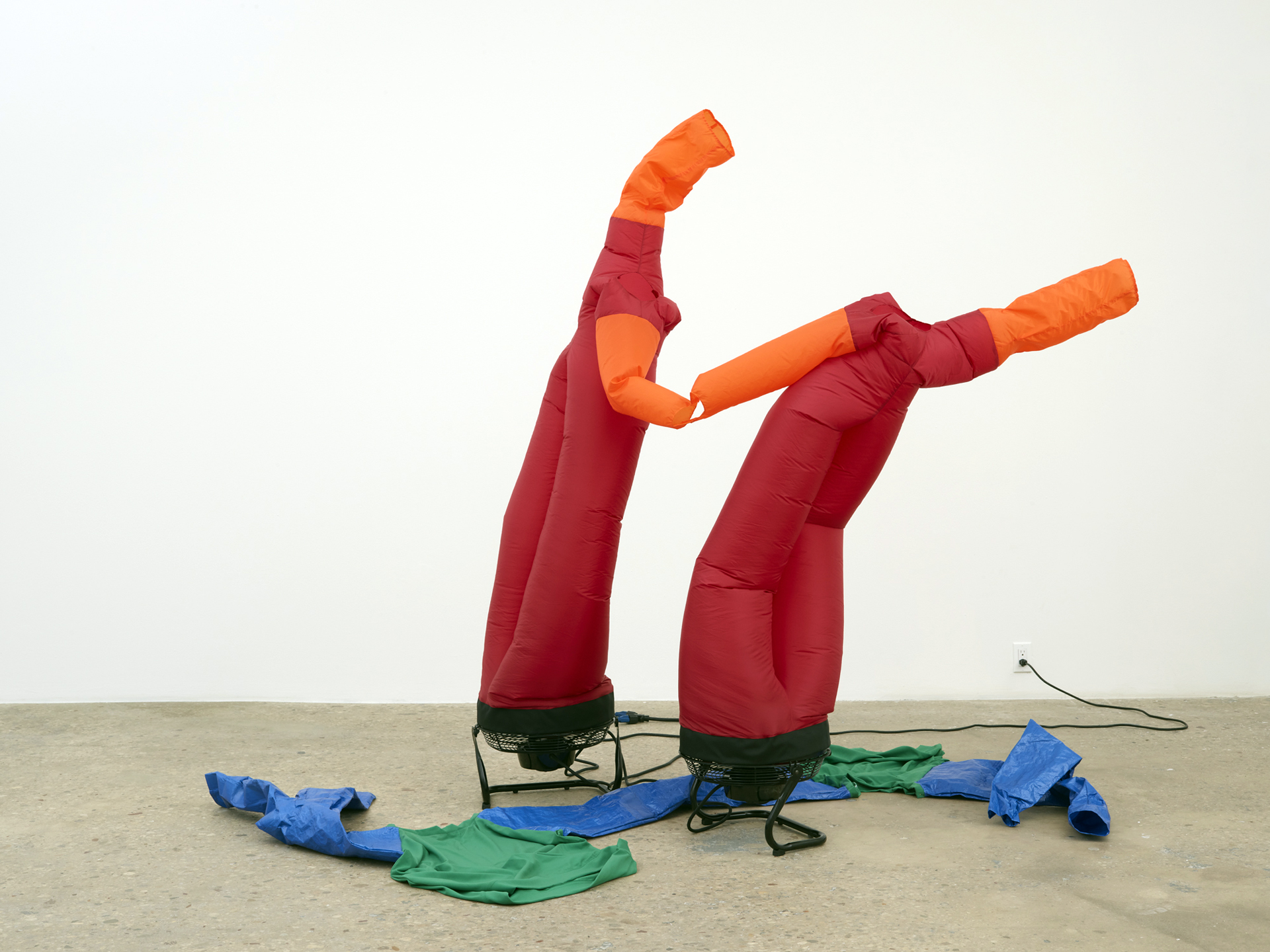 Paul Chan, 2Chained or Genesia and Nemesia, 2019. Nylon, fan, screenprint, tarp, and synthetic woven fabric. Courtesy the artist and Greene Naftali, New York. Ⓒ Paul Chan. Photo: Zeshan Ahmed
Paul Chan: Breathers tracks the artist's activities since this "break" from art, from 2009 to 2022. Curated by Pavel S. Pyś with support from Matthew Villar Miranda, the exhibition originated at the Walker Art Center from November 17, 2022–July 16, 2023. The exhibition's three categories each illustrate Chan's approach to experimentation, which is guided by philosophical inquiry and an unrestrained response to media and inherited formal conventions. Breathers begins with Chan's founding of the press Badlands Unlimited, which expanded the possibilities of publishing through its approach to language, technology, design, and networks of circulation. Next, in 2012, the artist began experimenting with freeing the moving image from the screen, leading to his installation series Arguments (2012–13) and Nonprojections (2013). Finally, the Breathers sculptures (2016–22), set in motion by industrial fans, place moving images into real space to connect with the people in it. The works convey a sense of openness that can be seen in relation to both Chan's life and career choices since 2009 and shared sentiments of fatigue, constriction, and oppression.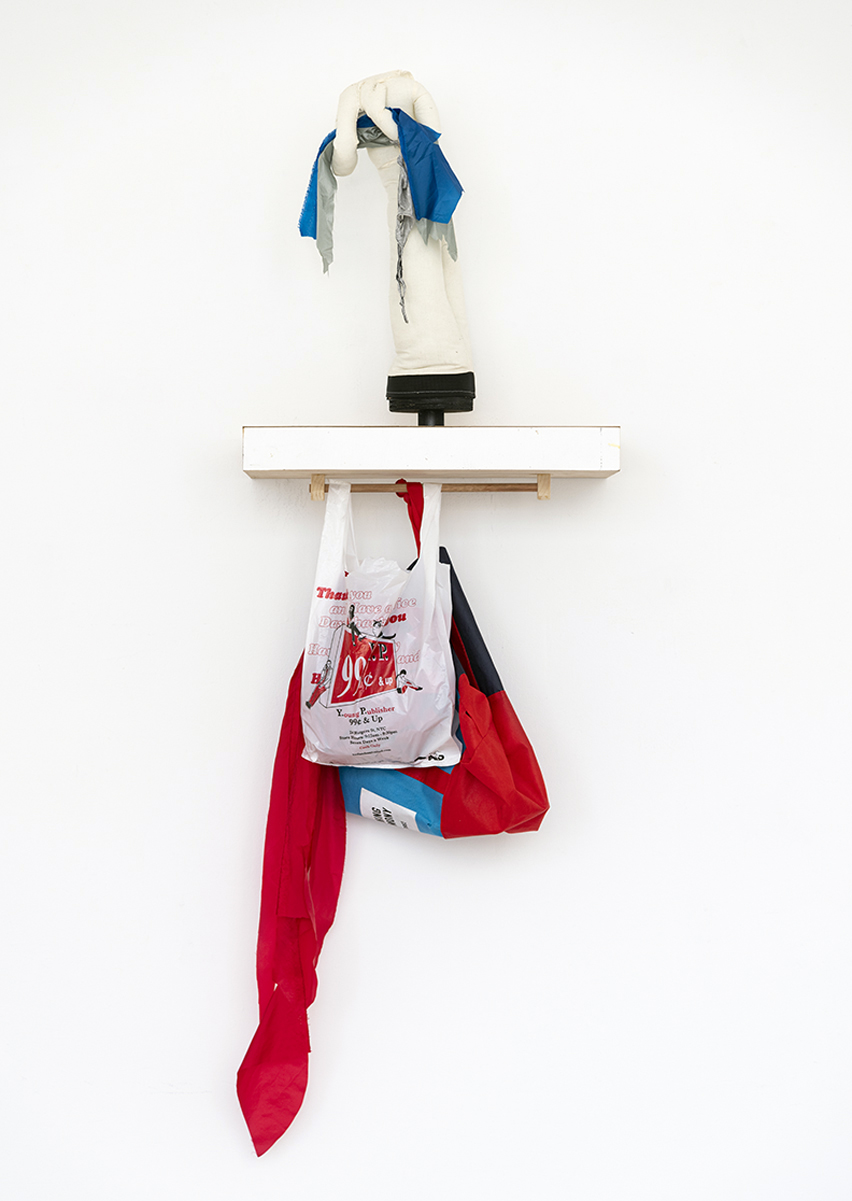 Paul Chan, Untitled (Trasher), 2019. Muslin, nylon, polyfil, wire, wood, Y.P. plastic bag, Opening Ceremony tote bag, and jersey knit. Courtesy the artist and Greene Naftali, New York. Ⓒ Paul Chan. Photo: Zeshan Ahmed

Misa Jeffereis will organize the presentation of
Breathers
at
Contemporary Art Museum St. Louis
(CAM) to take over the Museum inside and out. In addition to the forty works in the galleries, Chan will contribute a new project related to his voter registration advocacy for the Museum's outdoor video projection platform, Street Views. Expanding on the Museum's own voter registration initiative, which began in 2020, this project will focus on preregistering young adults who will be eighteen at the time of the 2024 general election. Each voter who registers at CAM will be offered a free print by Chan.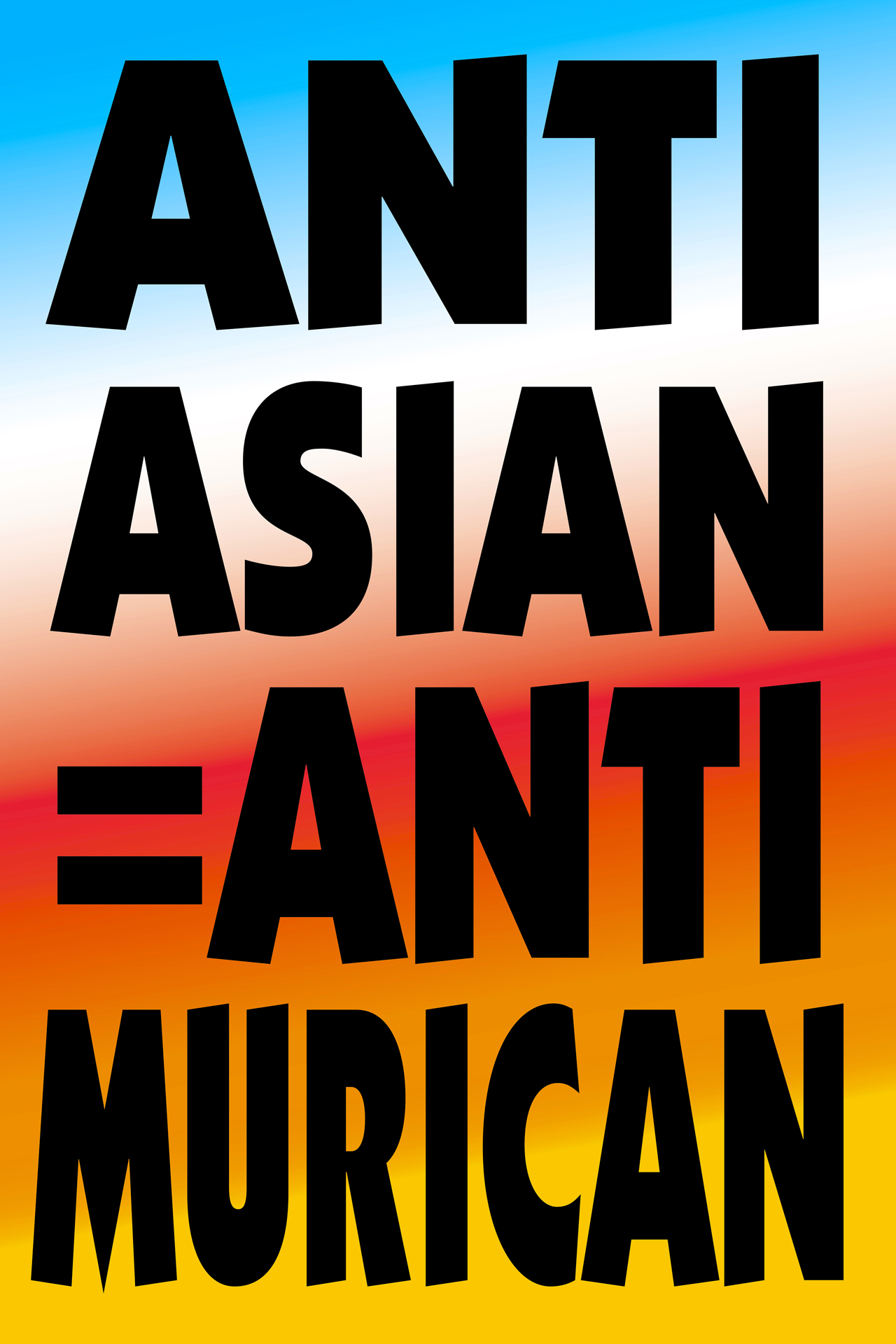 Paul Chan, ANTI ASIAN = ANTI MURICAN, 2021. Full-color print on corrugated plastic. Ⓒ Paul Chan