A non-profit institute for research and publishing, exhibitions, and convenings on art of the global diaspora,
Rivers
' work with artists is anchored by the Amistad-Rivers Research Residency, a partnership with the
Amistad Research Center
(ARC) which aims to advance contemporary art that makes a study of history. Over the next three years, Andersson and Amirkhani will partner with organizations in New Orleans and beyond to present several exhibitions and publications that highlight Rivers' commitment to research at the confluence of diverse bodies of knowledge.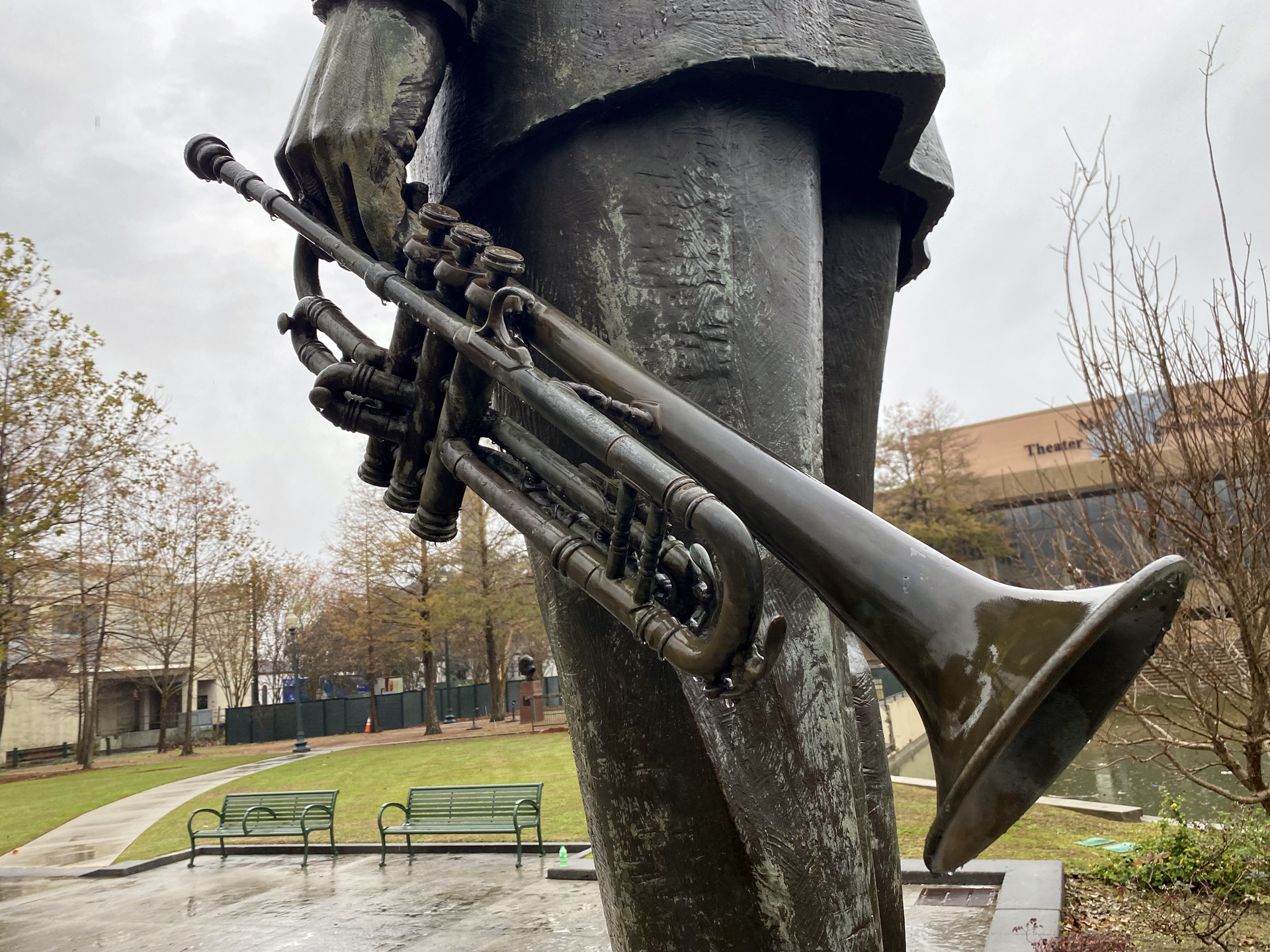 Film still, Helen Cammock, I Will Keep My Soul, 2023. HD video. Courtesy the artist and Kate MacGarry Gallery, London.
In Fall 2023, Rivers will present the second edition of Helen Cammock: I Will Keep My Soul at the University of New Orleans' St. Claude Gallery.  The exhibition features a film commission and other works that investigate  artist Elizabeth Catlett's struggle to realize her 1976 commission for a sculpture of Louis Armstrong in New Orleans' Armstrong Park. The accompanying artist's book (co-published by Rivers, Siglio Press, and the California African American Museum in Los Angeles) will include contributions by Jordan Amirkhani, Andrea Andersson, Roshanak Kheshti, Courtney Martin, and Kristina Kay Robinson. Rivers will also release an artist's book with Alia Farid (co-published by Rivers and Siglio Press) in coordination with an exhibition that brings together sculpture, film, and an artist's book as multiple perspectives on the landscape, people, and culture of Southern Iraq.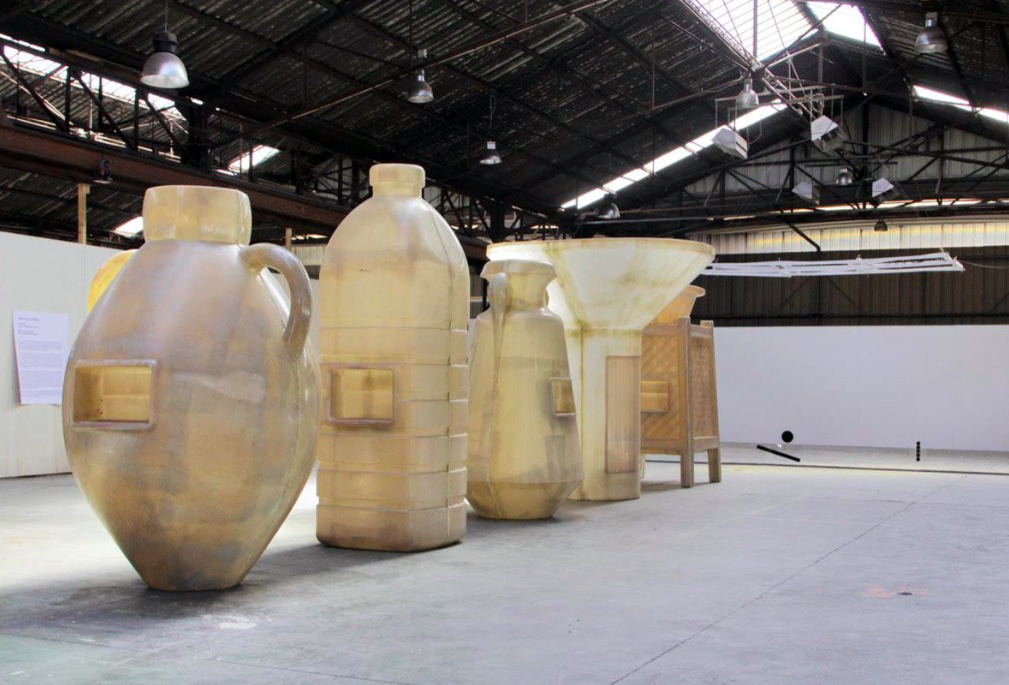 Installation view, Alia Farid, In Lieu of What Was, 2019. Resin and fiberglass water vessels. On view in Dos Instalaciones, Espacio Temporal, Pantin, France (April 24–June 27, 2021). Courtesy the artist and Kate MacGarry Gallery, London.
In 2024, Rivers will partner with New Orleans'
Ogden Museum of Southern Art
and New York's
Center for Art, Research, and Alliances
to present
Tina Girouard: SIGN-IN
, the first comprehensive retrospective for the Louisiana-born artist and icon of 1970s SoHo.The publication (co-published by Rivers and Dancing Foxes Press) will foreground archival material and include essays by Nic Aziz, Julia Bryan-Wilson, Lynne Cooke, Aruna D'Souza, Pamela M. Lee, and Lumi Tan.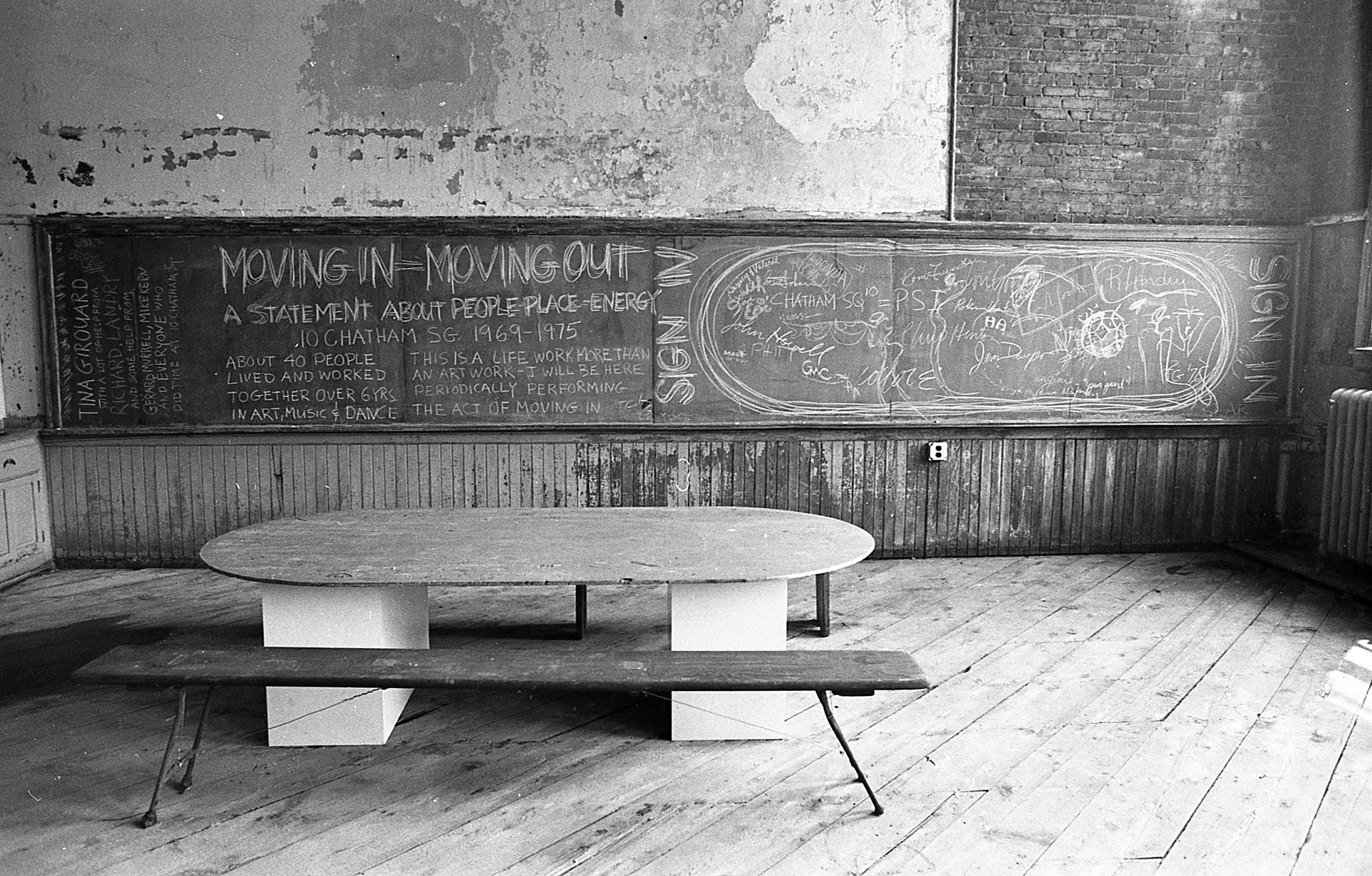 Installation view, Tina Girouard, Moving In/Moving Out/Sign-In, 1976. On view in ROOMS, The Museum of Modern Art PS 1, Queens, NY (June 9, 1976–June 26, 1976). Courtesy of the artist's estate.
 In 2024 and 2025, Rivers will also debut an exhibition and complementary artist's book with Allison Janae Hamilton which will explore the knowledge of wetlands, the front porch, yard art, and the margins of books, histories, and communities.
Rivers Institute for Contemporary Art & Thought is part of Teiger Foundation's
Climate Action Pilot
.