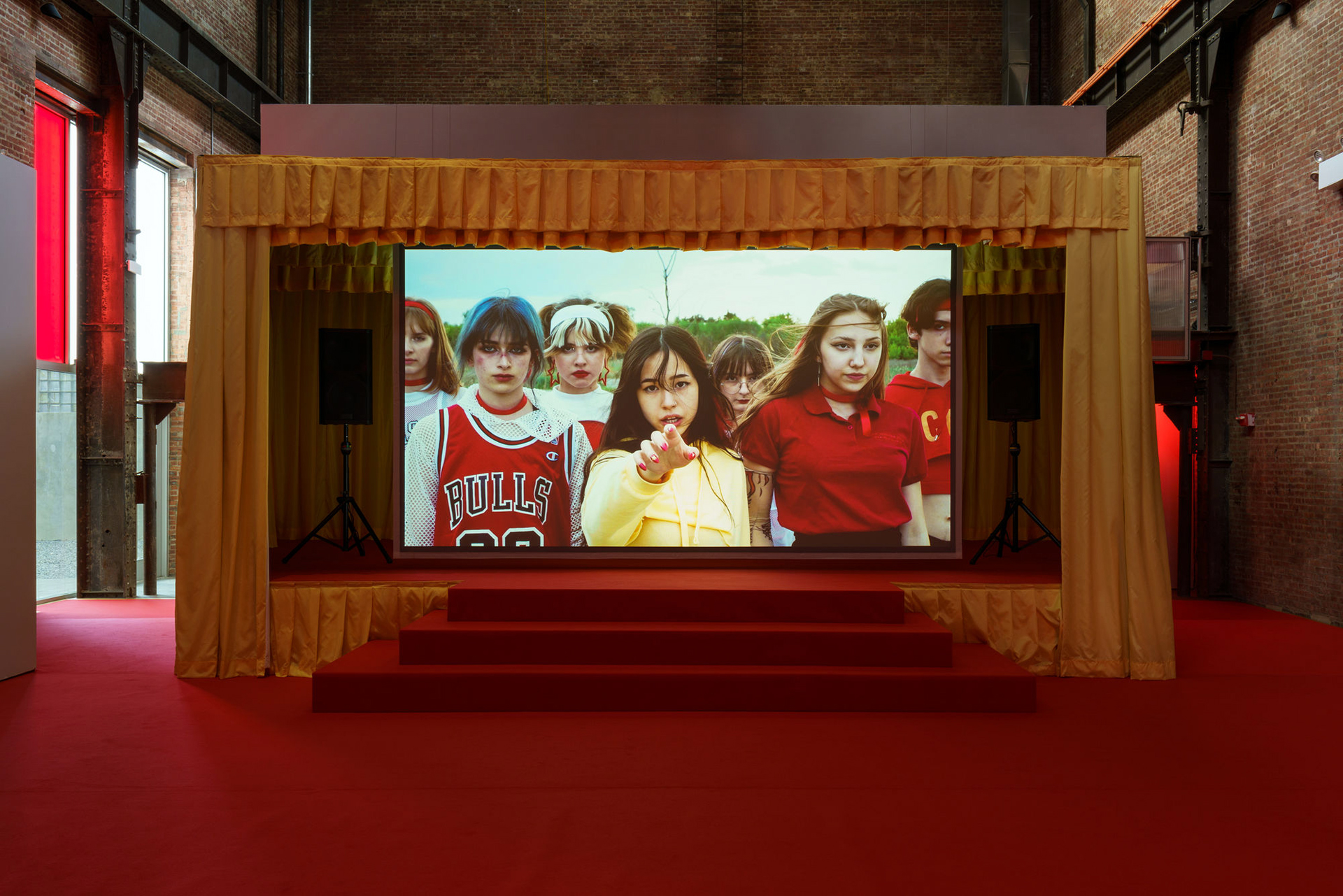 Installation view, Diane Severin Nguyen: IF REVOLUTION IS A SICKNESS, SculptureCenter, New York (September 16–December 13, 2021). Courtesy of SculptureCenter. Photo credit: Charles Benton.
Since moving to Long Island City, Queens in 2001,
SculptureCenter
has been recognized as an incubator for curatorial talents and artists who have not reached broader critical attention. Commitments to curator-artist relationships, emerging ideas, and critical exchange contribute to SculptureCenter's history of experimentation across disciplines. The next several years will mark experiments with new formats, exhibition timescales, and discursive frameworks through which SculptureCenter's growing curatorial team will develop and reflect upon their work with art and artists.
In part, SculptureCenter's upcoming curatorial program meets the political questions artists raise by embedding their work within modalities of being together, experimenting with sociality, collaboration, and the timing of exhibitions. New relationships between SculptureCenter's exhibition schedule and physical gallery spaces will expand possibilities for hosting constituents and creating moments of conviviality that further connect artists and audiences through diverse points of entry. Formal and informal live programming began in late 2022 and will continue with a new residency model and art/music programming in summer/fall 2023. Likewise, SculptureCenter will continue an internal reappraisal of the ways that its exhibition program has historically followed the work of artists into new understandings of the materials, tools, and methodologies used to address the urgent issues of our time, from scientific and technological developments to structural reflections by artists impacted by extractive interventions. These findings will guide departmental priorities and decisions in the coming years.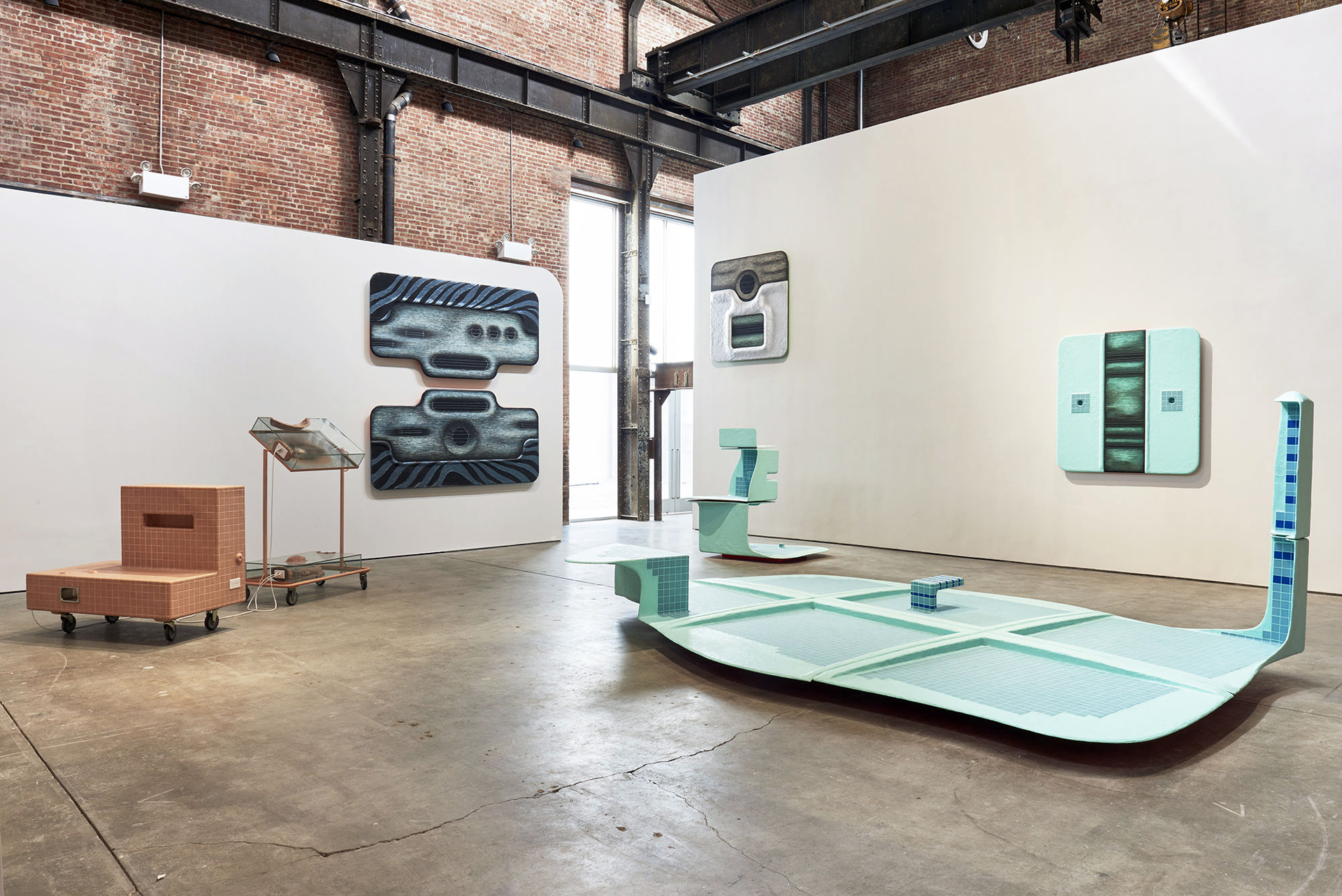 Installation view, Tishan Hsu: Liquid Circuit, SculptureCenter, New York (September 24, 2020–January 25, 2021). Courtesy of SculptureCenter. Photo credit: Kyle Knodell.
Concurrently, SculptureCenter will consider the role and responsibilities of curators and cultural workers through an initiative called Struggle with Art. Informed by disparate stakeholders and intended as a long-term project, Struggle With Art aims to address how to continue SculptureCenter's work while reflecting on the possibilities of improving the conditions of the field around governance, institutional transparency, economic disparity, the environment, and other areas of inquiry.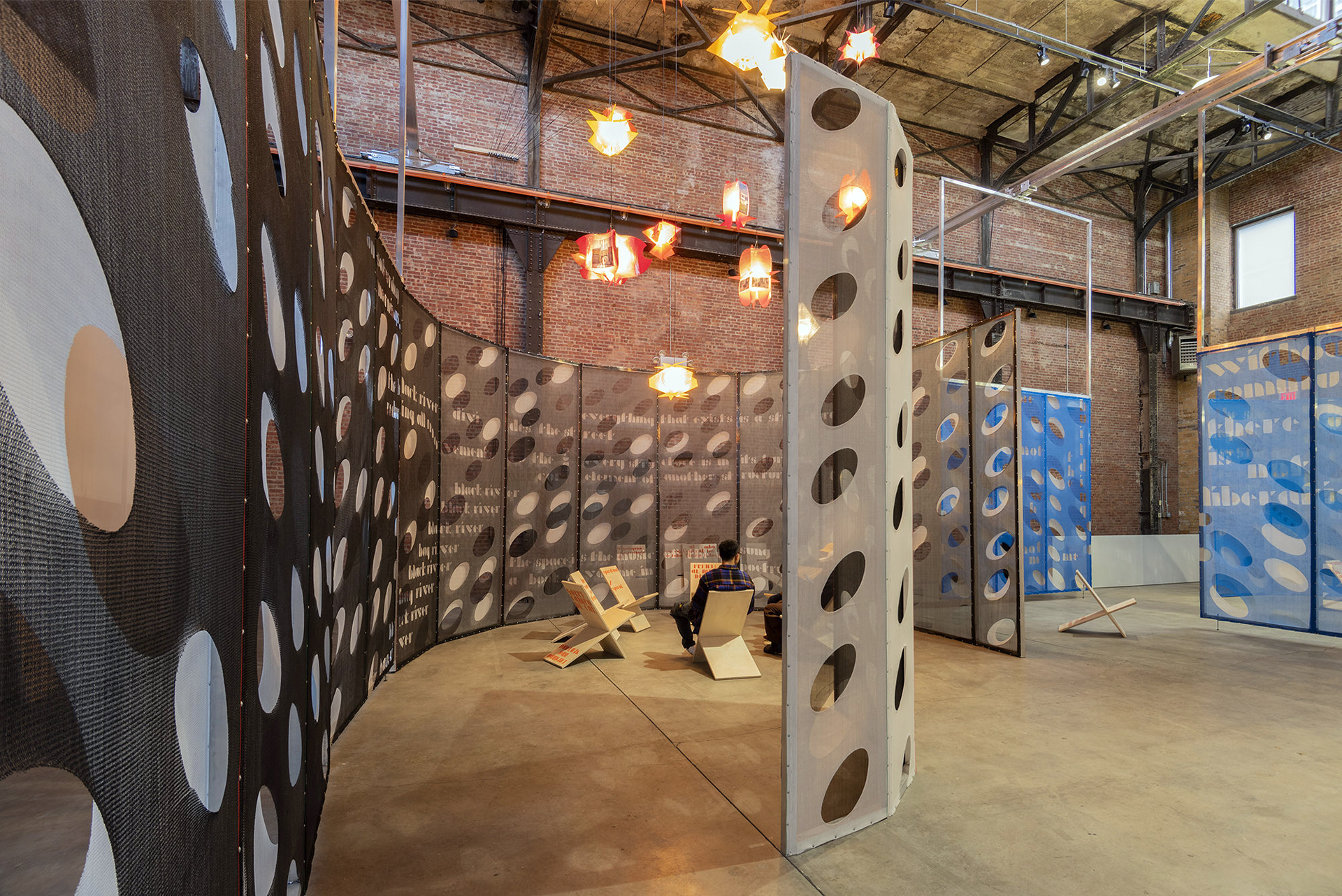 Installation view, Rafael Domenech: Model to exhaust this place (SculptureCenter Pavilion), SculptureCenter, New York (January 16–March 23, 2020). Courtesy of SculptureCenter. Photo credit: Rafael Domenech.