Can public art change our material conditions? What aesthetic processes facilitate this change? These questions underlie the conversation between curator Diya Vij and the artists of New Red Order that led to
The World's Unfair
.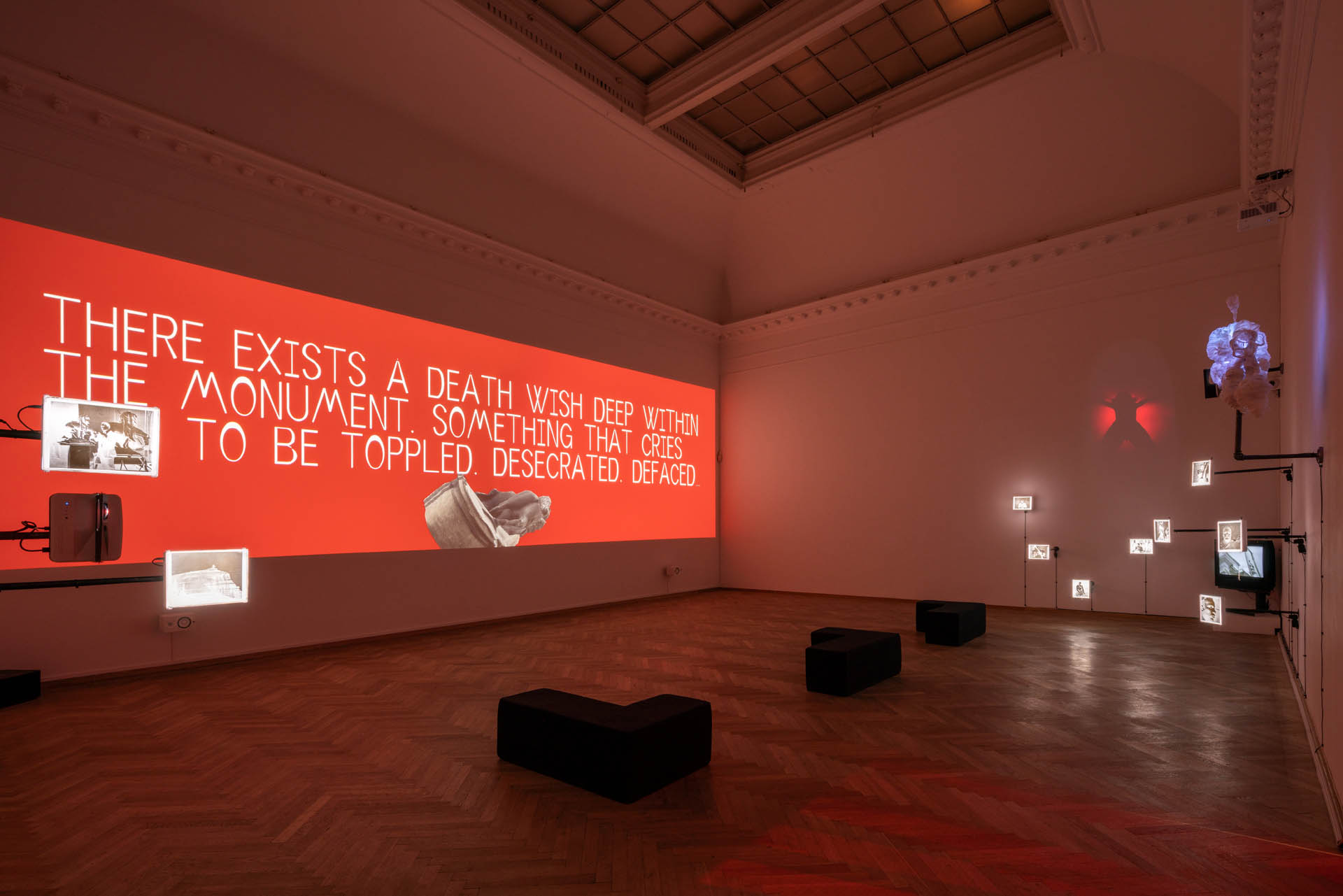 New Red Order, Culture Capture: Crimes Against Reality, 2020. Installation view in New Red Order Presents: One if by Land, Two if by Sea at Kunsthal Charlottenborg, Copenhagen, March 23–August 7, 2022. Courtesy Kunsthal Charlottenborg. Photo: David Stjernholm
New Red Order (NRO) is an artist collective made up of artist and filmmaker Adam Shingwak Khalil (Ojibway), artist and cinematographer Zack Khalil (Ojibway), and visual artist Jackson Polys (Tlingit). The World's Unfair is focused on Land Back movements and "rematriation" of land. It asks: "What if the Indigenous people in the World's Fairs never left, but stayed and squatted on the land? What would they do?" With roots in tactical media, experimental video art, and Indigenous art and history, its stated goal is tangible political change.
An extremely ambitious public art project, The World's Unfair imagines a new type of world's fair where the absurd lures visitors into actualizing decolonial futures. Full of large-scale sculptures, video installations, and custom pavilions designed for community dialogue, the fairground is planned as an immersive environment that subverts the visual culture of nationalism–neoclassical seals, public monuments, markers–to promote an expansion of Indigenous sovereignty. Combining elements of carnival, haunted house, indigenous traditional structures, and subverted neoclassical design, The World's Unfair also involves a public ad campaign harnessing the allure of advertisement towards the goal of Indigenous futures.
The World's Unfair will also serve as a public assembly, with a music festival, film screenings, and a "Give It Back" conference, which all work to initiate a call to action to rematriate property in New York City in order to seed a permanent Pan-Indigenous Center for Cultural Resiliency.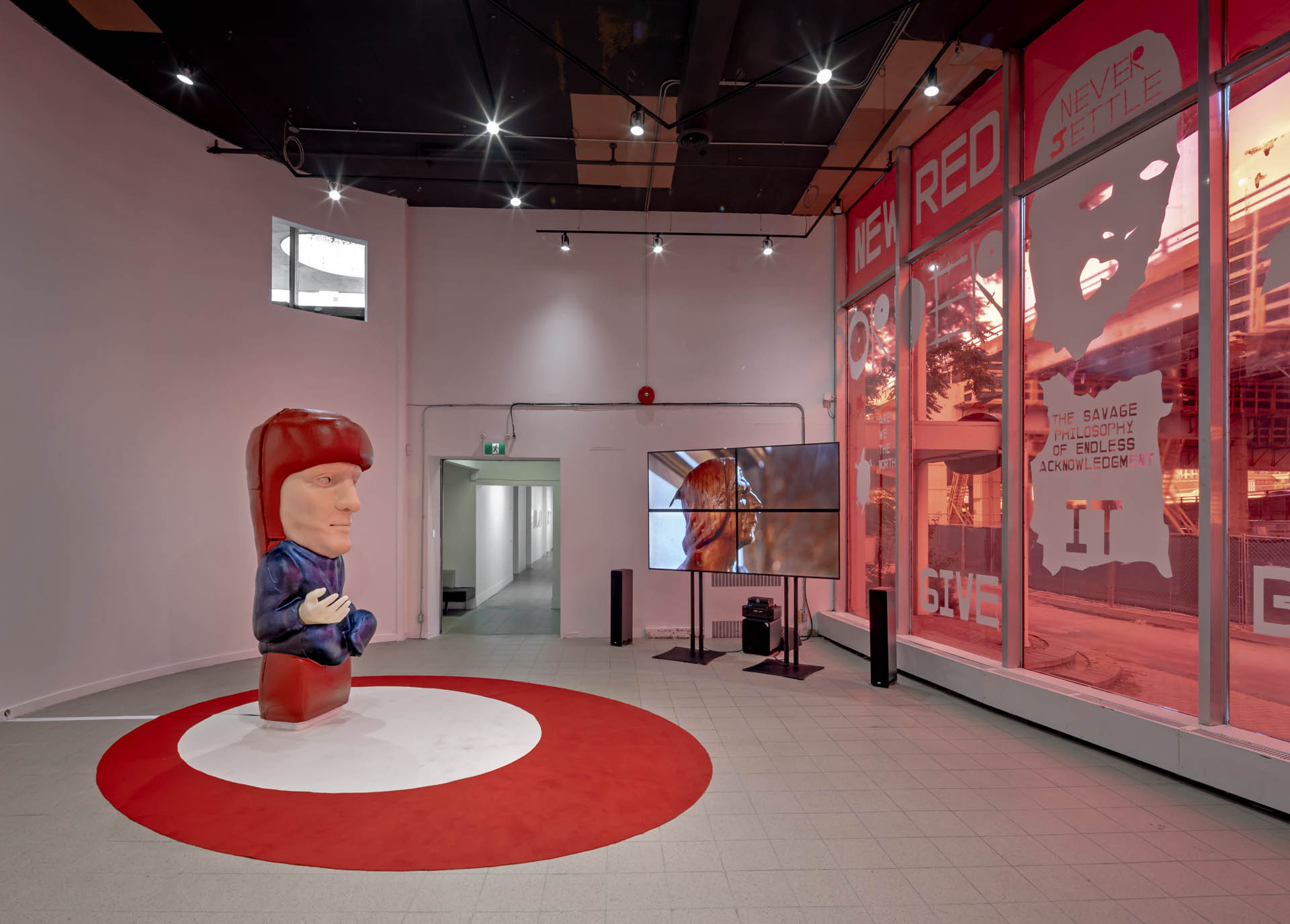 New Red Order, Never Settle, 2019. Mixed-media installation. Commissioned by the Toronto Biennial of Art. Installation view, Toronto Biennial of Art at 259 Lake Shore Blvd E, September 21–December 1, 2019. Courtesy Toronto Biennial of Art. Photo: Toni Hafkenscheid