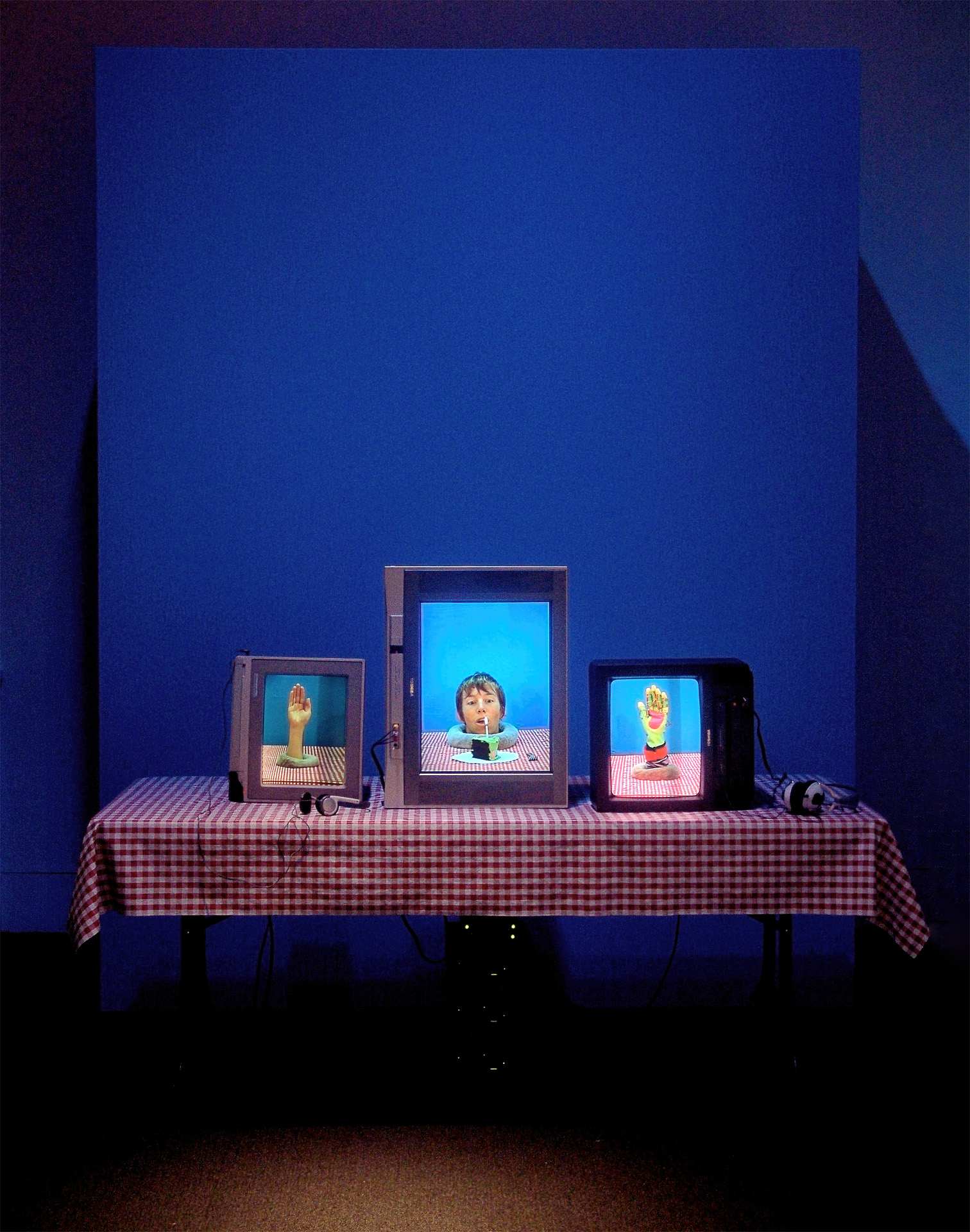 Kristin Lucas, Magic Eyes Cream Headache Sandwich, 2005. Three-channel synchronized video installation, stereo sound, headphones. Courtesy the artist and Postmasters Gallery.
Much like the period following World War I and the 1918 flu pandemic, today's anxieties have resulted in a resurgence in occult beliefs, and stage magic is again in vogue. The title of Goncharov's group exhibition, Smoke and Mirrors: Magical Thinking in Contemporary Art, refers equally to performative magic and today's culture, rife with disinformation, conspiracy theories, and "alternative facts." The exhibition explores magic tricks developed for entertainment, but also hoaxes created for financial gain, and the increasingly sophisticated technology involved in deepfakes.
Goncharov takes inspiration from the late magician The Amazing Randi and his husband José Alvarez, Florida residents since the 1980s. The Amazing Randi, a world-renowned stage magician starting in the late 1940s, maintained that magicians are honest liars because a magician's audience knows they are being fooled, and devoted the second half of his career to debunking fraudulent paranormal, occult, and supernatural claims. Smoke and Mirrors will present artists and magicians alike, such as José Alvarez, Jeanette Andrews, Sarah Charlesworth, Mark Gibson, Alfredo Jaar, Christian Jankowski, Kristin Lucas, Tony Oursler, and The Yes Men, and mark the final major exhibition in Goncharov's stellar curatorial career.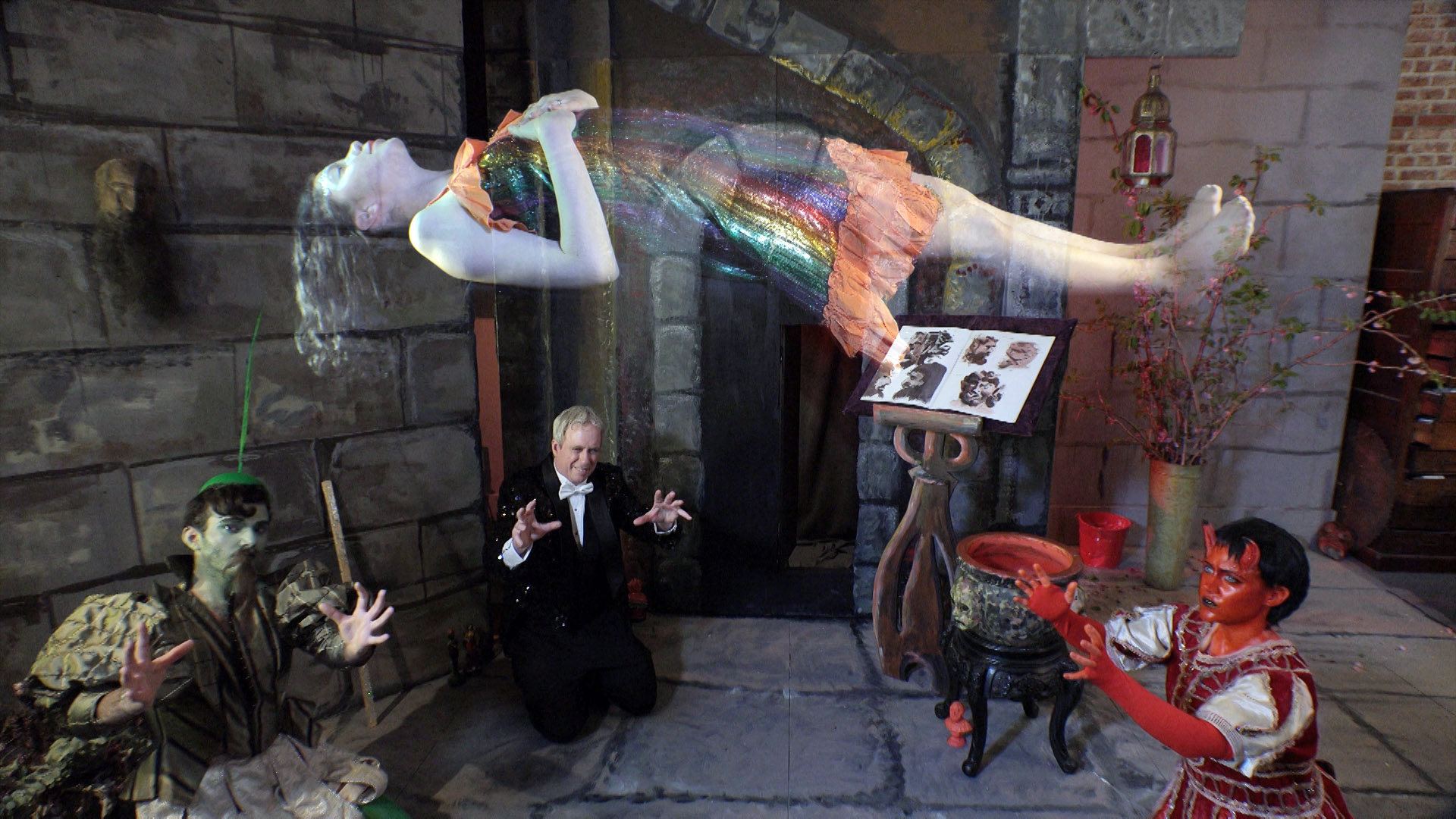 Film still, Tony Oursler, Imponderable, 2015. 5D feature-length film. Courtesy the artist and Lisson Gallery.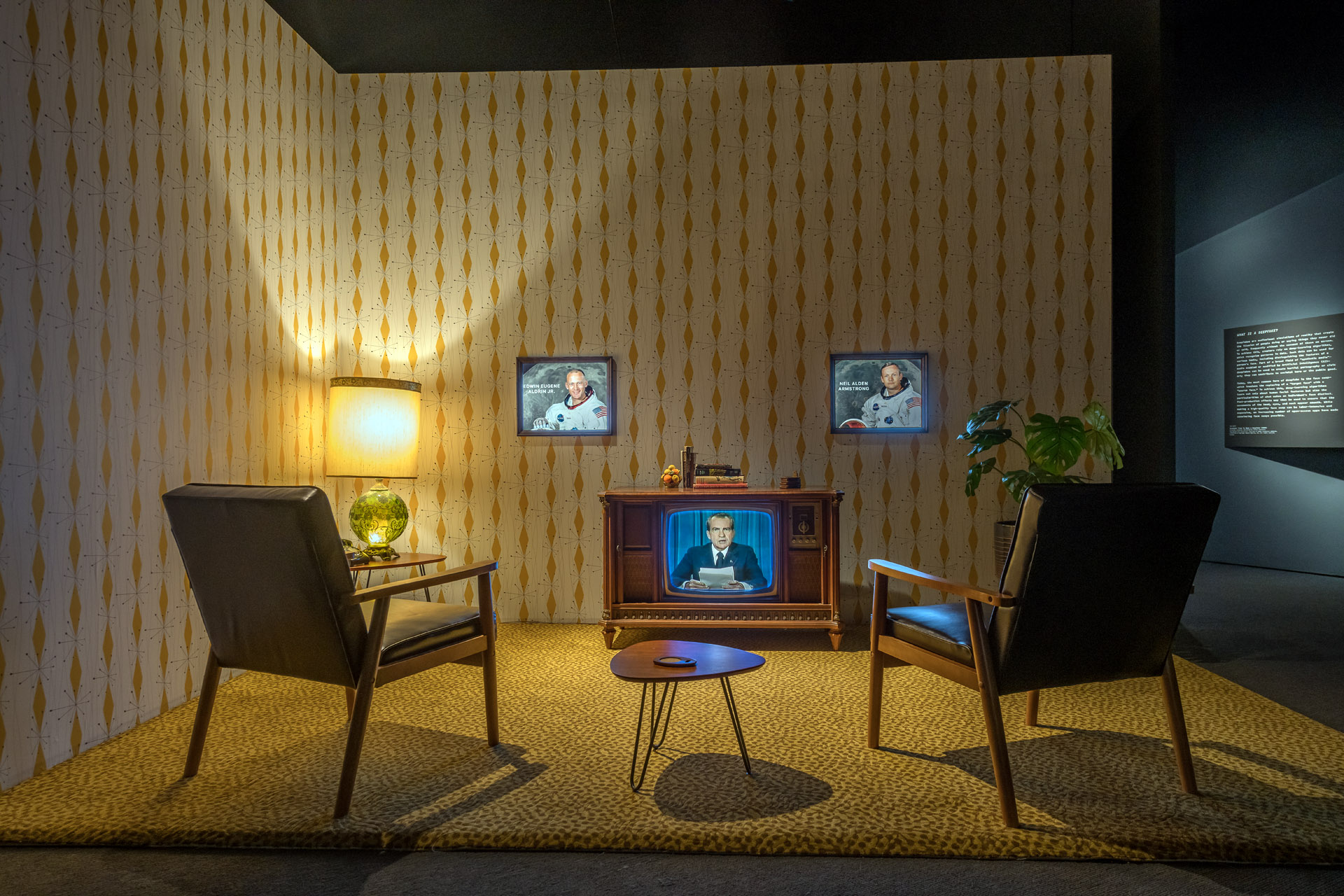 Installation view, In the Event of Moon Disaster, Francesca Panetta and Halsey Burgund, 2019. On view in Deepfake: Unstable Evidence on Screen, Museum of the Moving Image, New York. (Dec 18, 2021—May 15, 2022). Courtesy of Museum of Moving Image. Photo credit: Thanassi Karageorgiou.