500 Capp Street
preserves the legacy of Bay Area sculptor and conceptual artist David Ireland (1930–2009). Previously his home and studio, the 1886 corner building was transformed by the artist into an "environmental sculpture in progress" where artworks formed from ordinary materials such as concrete, dirt, wire, or wood coexist in a layered presentation that recontextualizes everyday items and evidence of maintenance as aesthetic objects. The David Ireland Archives, containing over 3,000 pieces of artwork and ephemera, is also located at 500 Capp Street.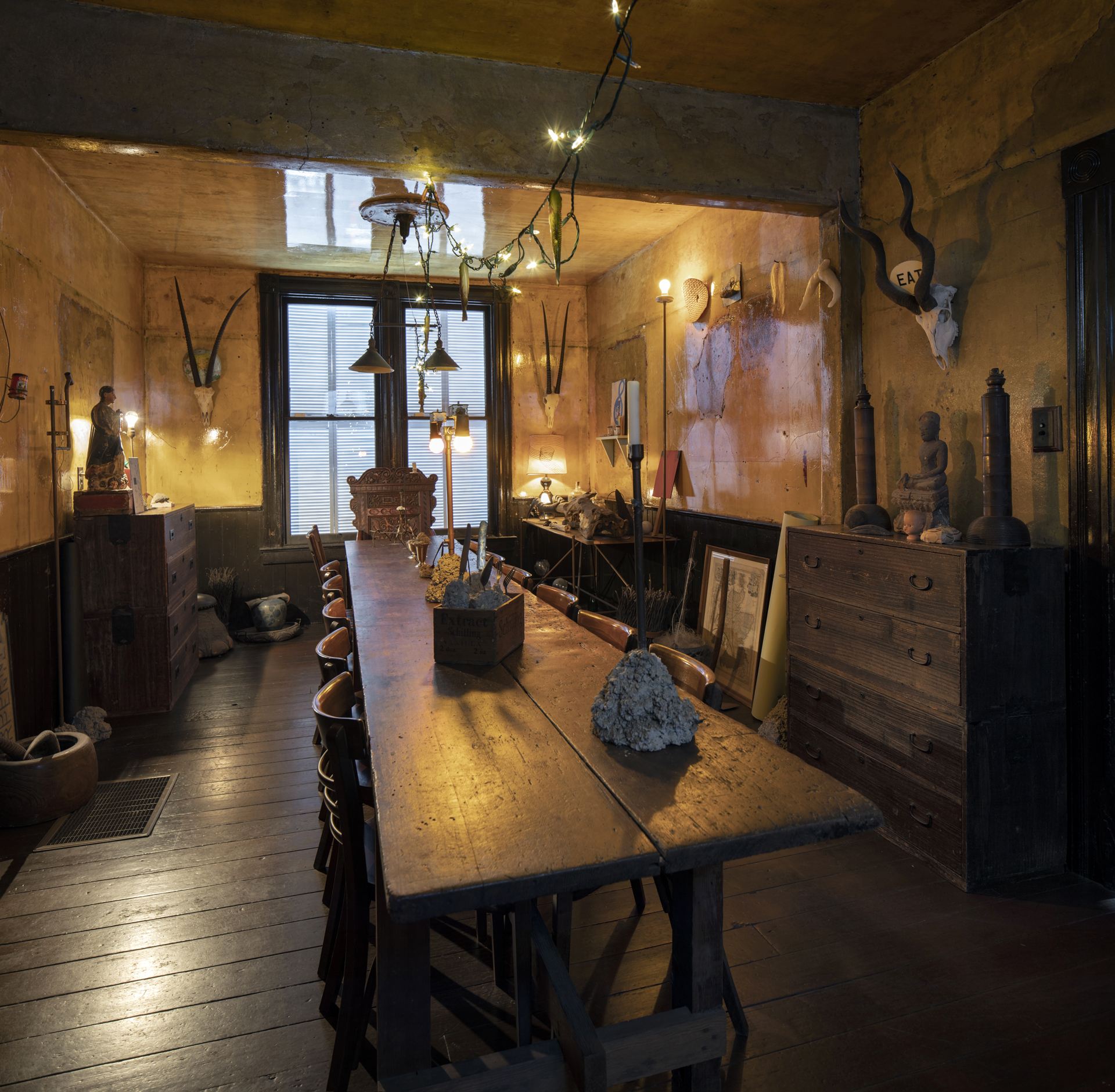 Installation view, The David Ireland House dining room, San Francisco, CA (2015). Courtesy of 500 Capp Street. Photo credit: Henrik Kam.
The dining room of this unique house museum typically also contains items Ireland collected as a safari guide in Asia and East Africa and as the owner of the interior design store known as Hunter Africa. These include several antlered skulls, headdresses from East Africa, a Buddha statue originally from Thailand, and more than a dozen additional objects of currently unknown provenance. Curator, writer, and activist Lian Ladia joined 500 Capp Street in 2019 to lead its exhibitions and programs, inviting contemporary artists to be in residence and create shows that build upon Ireland's work. For Ladia, these dislocated cultural objects represent a microcosm of the origins of museology and the sometimes problematic culture of art collecting. The acquisition of these objects is coextensive with Western colonization and imperialism.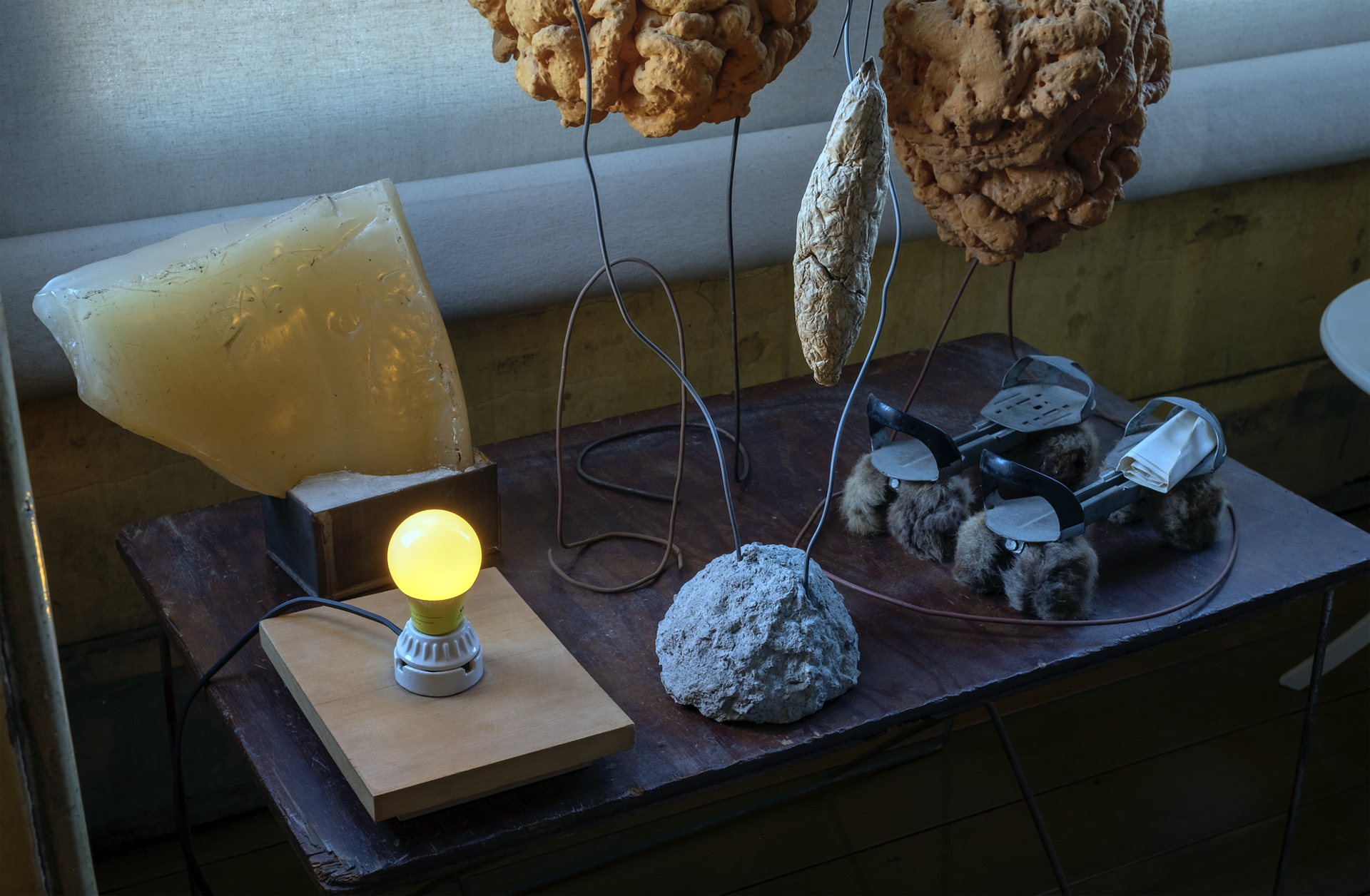 Installation view, Rico Duenas: Light Repair, The David Ireland House, San Francisco, CA (September 4–25, 2021). Courtesy of 500 Capp Street. Photo credit: Henrik Kam.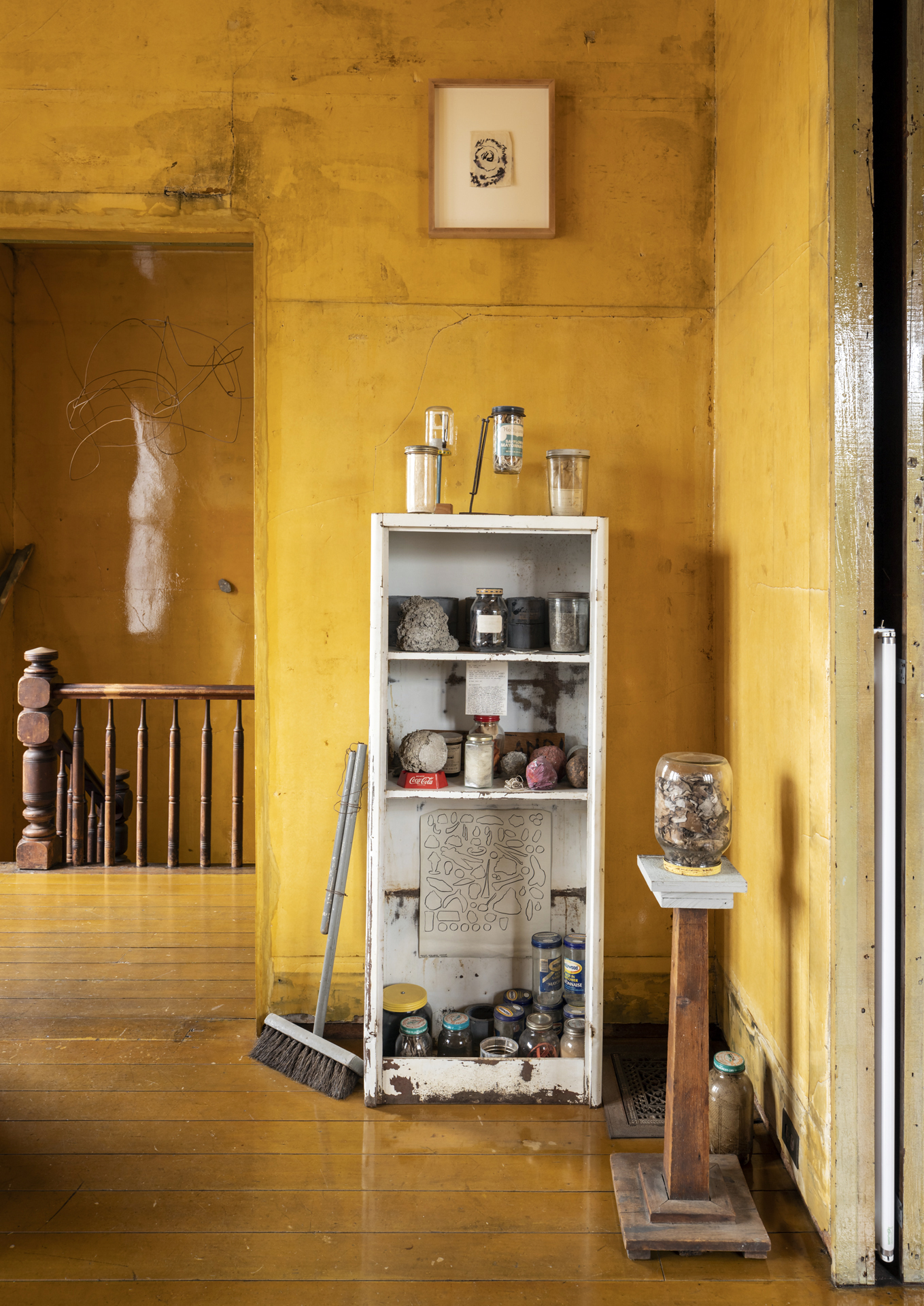 Installation view, David Wilson: Sittings, The David Ireland House, San Francisco, CA (May 1–July 31, 2021). Courtesy of 500 Capp Street. Photo credit: Henrik Kam.
Since posting a
statement
on this topic on 500 Capp Street's website in Fall 2022, Ladia has organized events on the historical roots of exhibition-making and object collection with scholars in the field. In
Shifting Possessions Salon Series #1
, Queer theorist and artist Viêt Lê spoke with curator Dr. Patrick Flores about his 2022 exhibition Objects of Study, a critical reconsideration of Imelda Marcos' art collections at the Vargas Museum at the University of the Philippines, Diliman. Together with 500 Capp Street's team and scholars invited to research the objects' histories, Ladia will continue thinking through ways to steward creative practitioners and guests through the collection with care and accountability.