New York-based artist Lyle Ashton Harris engages with social and political dialogues while speaking with tenderness to his own communities about personal struggle, self-illumination, otherness, and belonging. In a career spanning over 35 years, Harris' examinations of identity and self-portraiture have addressed the framing and representation of Black and Queer individuals, violence as a dark undercurrent of intimacy and desire, and legacy—both inherited and self-defined.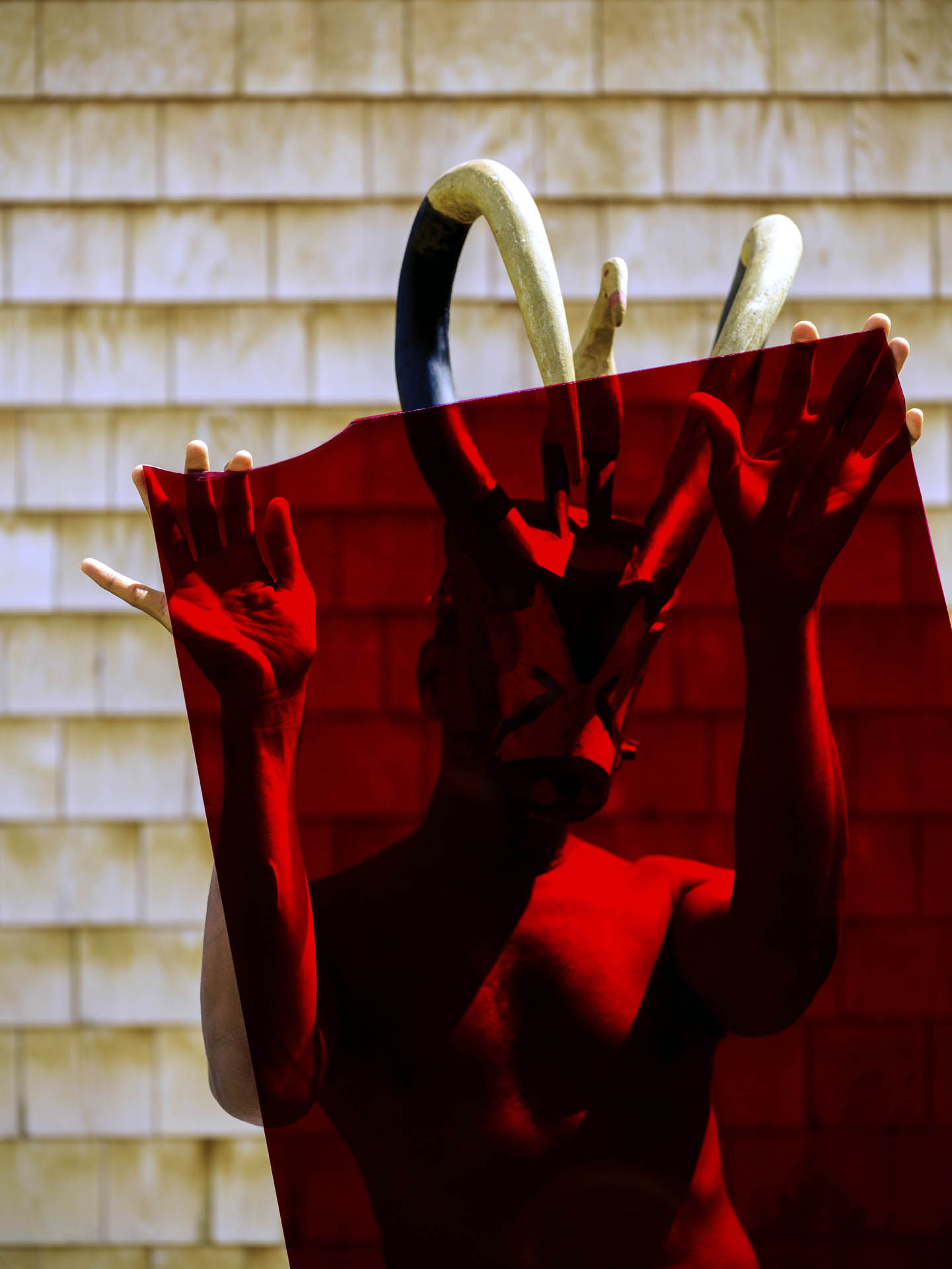 Lyle Ashton Harris, Zamble at Land's End #2, 2018. Dye sublimation print on aluminum. Edition 1 of 3. © Lyle Ashton Harris. Courtesy the artist and LGDR, New York.
Collaboratively organized by Rubin and Haynes, Lyle Ashton Harris: Our first and last love debuts Harris' Shadow Works alongside photographs and installations from the artist's celebrated and lesser-known bodies of work. In these new constructions which anchor the exhibition, photographic prints are set within geometric frames of stretched Ghanaian funerary textiles, along with collaged shells, shards of pottery, and cuttings of the artist's own hair. Inspired by the Shadow Works, the exhibition takes a layered approach to installation, with artworks featured alongside reference materials, personal snapshots, and handwritten notes.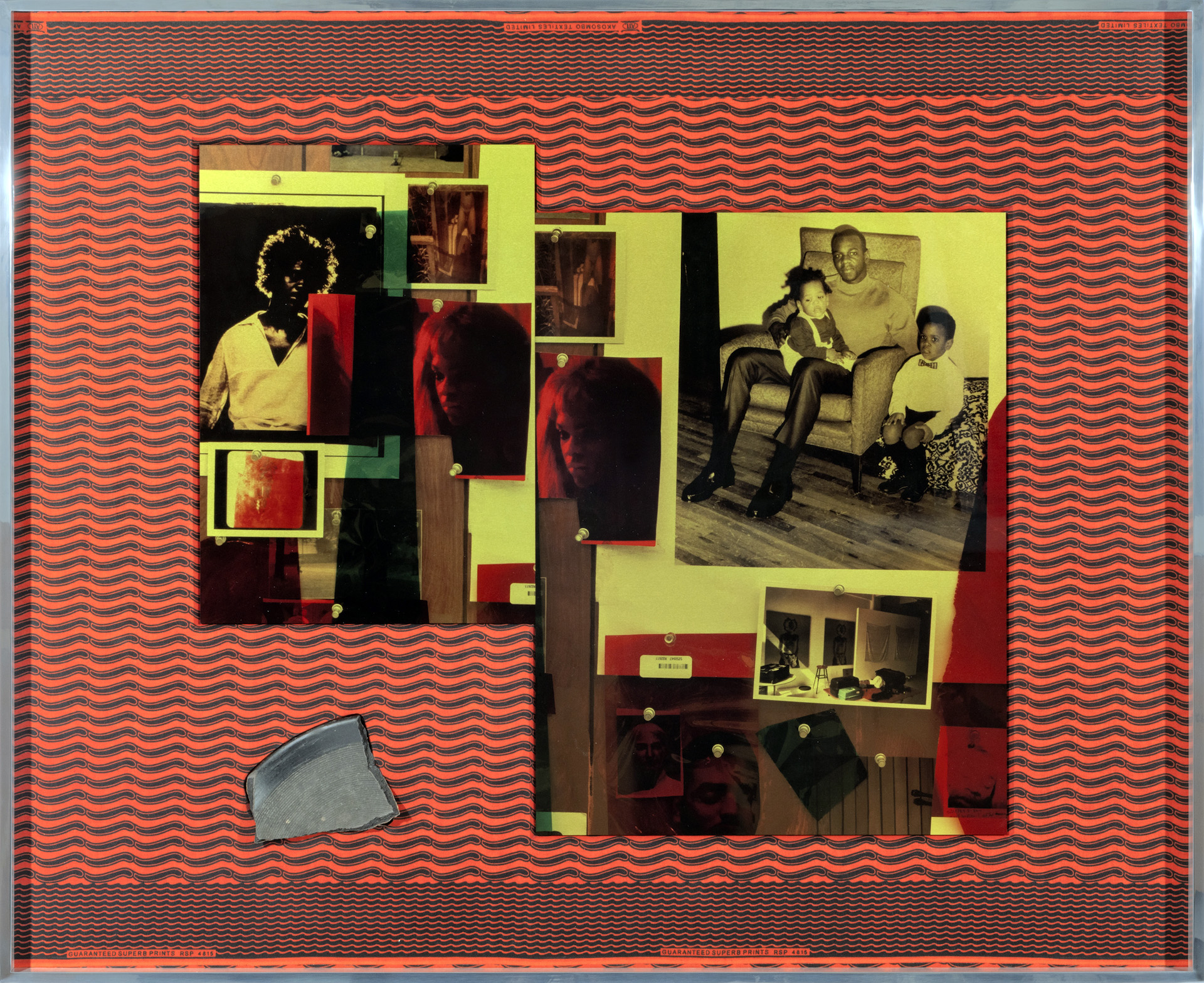 Lyle Ashton Harris, Succession, 2020. Ghanaian cloth, dye sublimation prints, and artist's ephemera. Private collection. © Lyle Ashton Harris. Courtesy the artist and LGDR, New York.
The
Queens Museum
presentation marks the first museum solo exhibition of Harris's work in New York City in over a decade, and Haynes will foreground Harris' relationships with communities in New York through additional ephemera. QM will also produce an exhibition catalog, featuring an interview between the artist and the exhibition's co-curators alongside contributions from Nana Adusei-Poku, Roderick Ferguson, and Ariel Goldberg. The publication will reproduce the entirety of the
Shadow Works
series, along with keys to the elements making up each collage, for the first time. Following its presentation at the
Rose Art Museum
,
Our first and last love
will travel to the
Nasher Museum of Art
at Duke University (August 2023), before arriving at the Queens Museum (April 2024).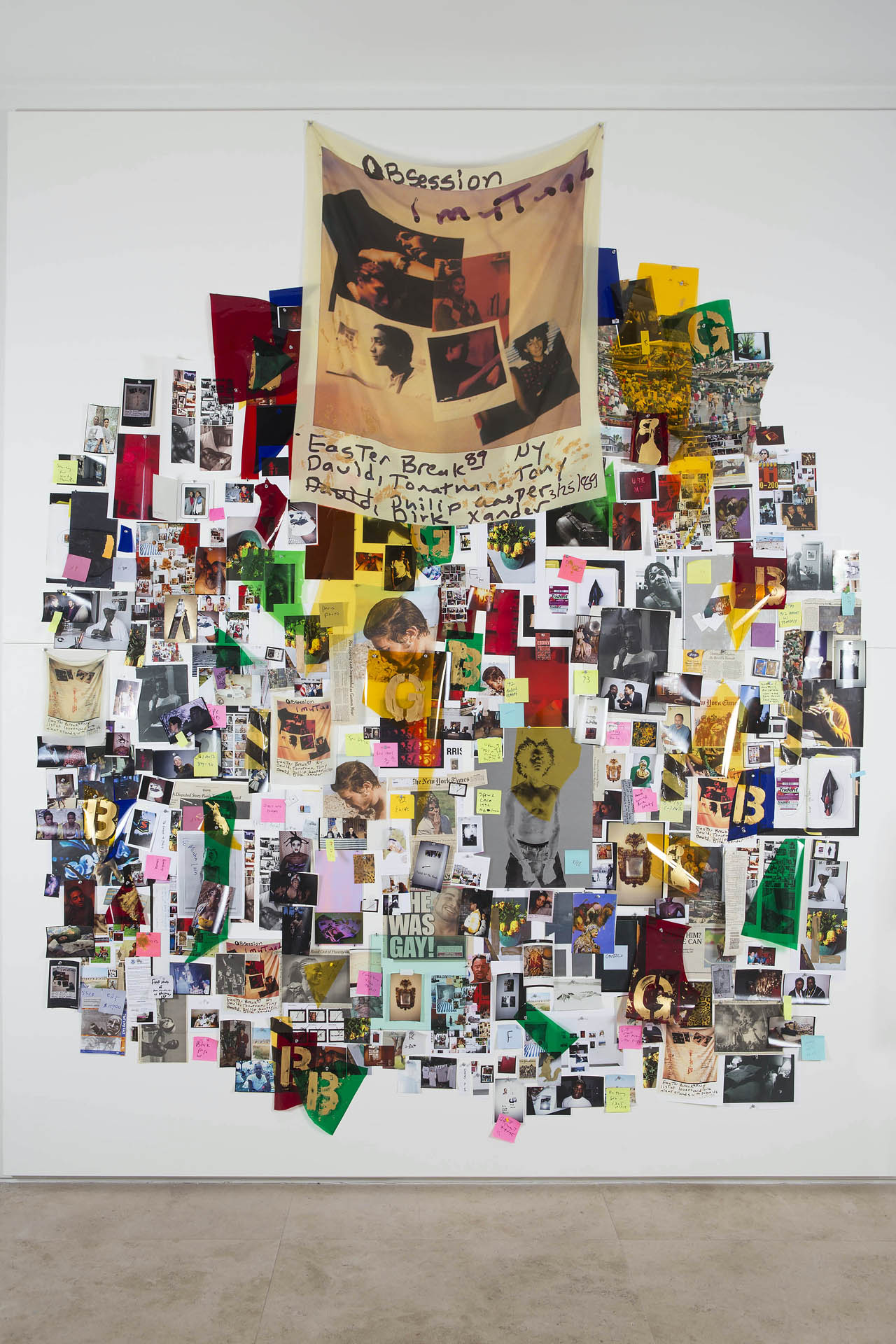 Lyle Ashton Harris, Obsessão II, 2017. Mixed media collage on panel. © Lyle Ashton Harris. Courtesy the artist and LGDR, New York.