Since 2016, across art practice, curatorial projects, and doctoral research presented at
Beta-Local
,
Burning House
,
Hidrante
, and
VisArts
, Rodríguez Bagué built an exhibition series titled
Caribbean-yet-to-come
. This series centers on thinking and feeling with contemporary Caribbean visual and performance art in a moment marked by ongoing settler colonialism and climate change. Each exhibition and publication focuses on visual and performance-based socio-environmental practices that bring Caribbean islanders' embodied relations with their archipelago to the forefront.
Beta-Local is a San Juan-based non-profit organization founded in 2009 and dedicated to supporting and promoting cultural practices and transdisciplinary knowledge exchange. It was conceived as an organization by and for artists, responding to a state of permanent crisis and disinvestment in arts and culture in Puerto Rico. Co-Directors Pablo Guardiola, Michael Linares, and nibia pastrana santiago lead Beta-Local, and the organization is an anchor of the Puerto Rican arts ecosystem. Beta-Local's focus is to facilitate time, space, and working structures for artist's practices in Puerto Rico and the wider Caribbean. As an artist-run initiative, the organization develops long-term relationships to strengthen and expand a wide network of cultural workers in order to generate new ways of sharing artistic and cultural work beyond established circuits.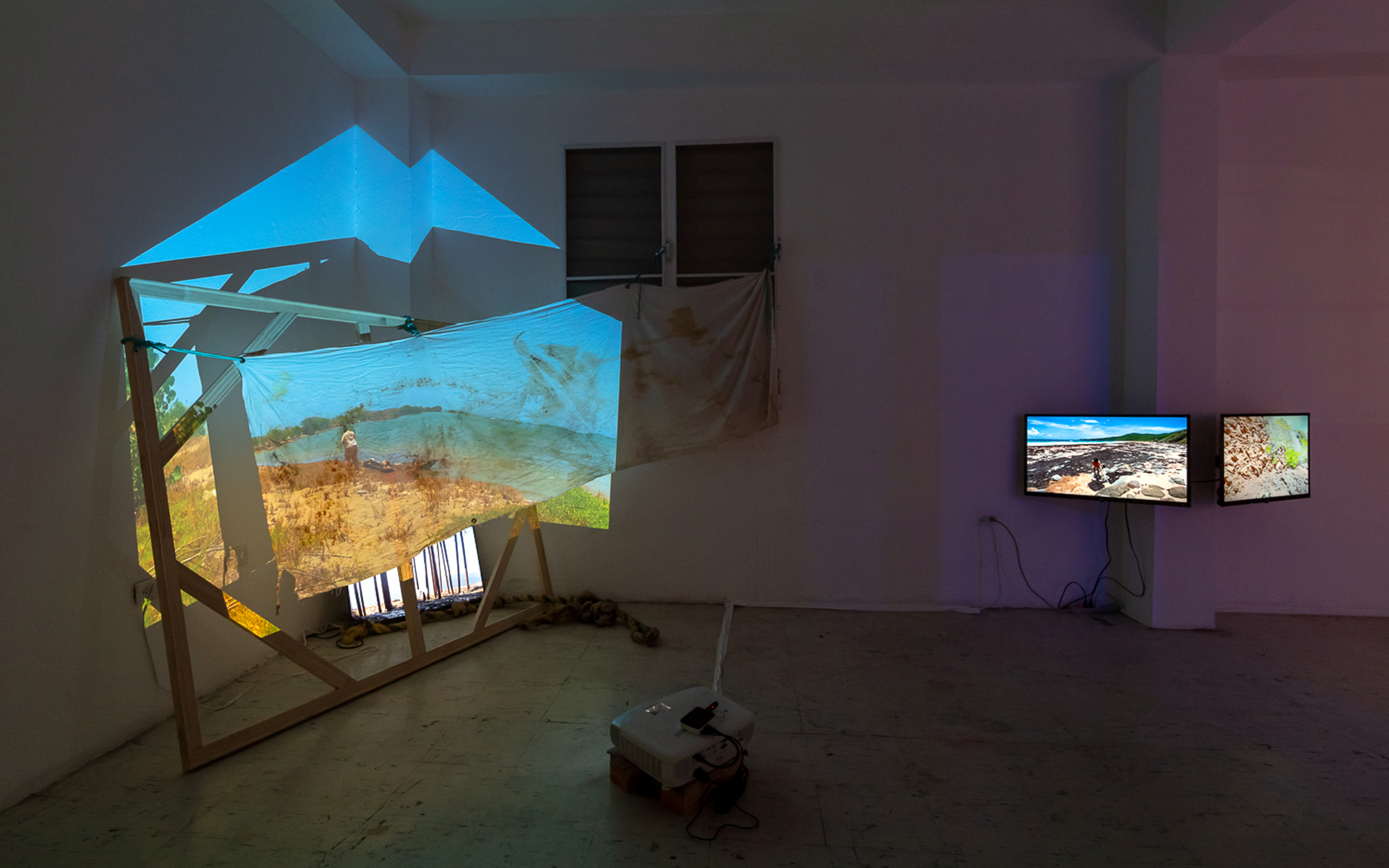 Installation view, en el borde erosionado de una isla ocupada (On an Occupied Island's Eroded Borders), Hidrante, Santurce, Puerto Rico (July–August, 2022). Courtesy of Caribbean-yet-to-come. Photo credit: José López Serra.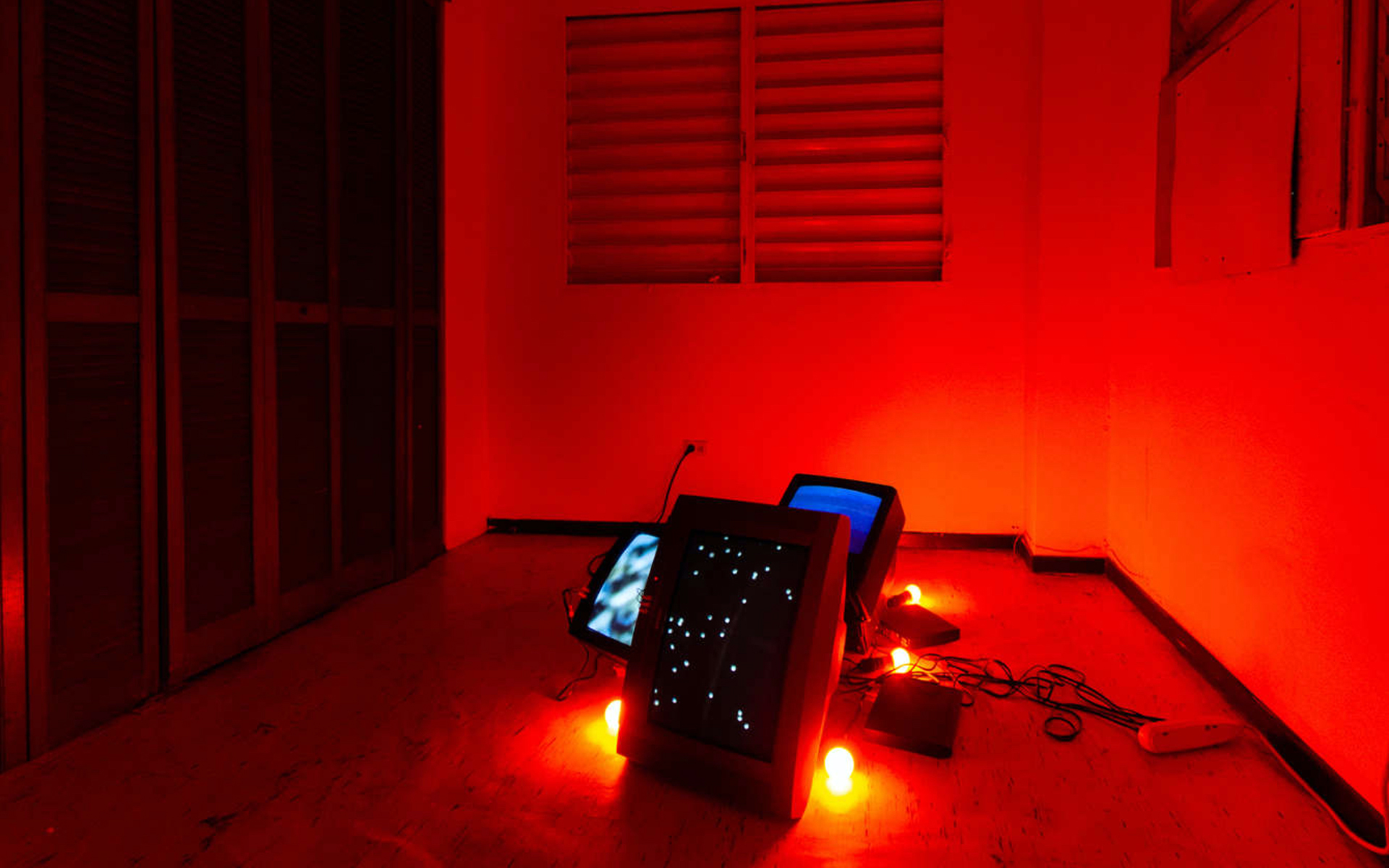 Installation view, Arnaldo Rodríguez Bagué, Caribbean-yet-to-come, 2017–2018. Video Installation. Courtesy of Caribbean-yet-to-come. Photo credit: José López Serra.
Rodríguez-Bagué will work with Beta-Local to transform their series Caribbean-yet-to-come into a foundation for the exhibitions and public programming. In alignment with Beta-Local's work to redistribute resources to creative practitioners working in Puerto Rico, Rodríguez Bagué's curatorial platform is meant to expand beyond Beta-Local to connect not only the San Juan arts ecosystem but also across those in the Caribbean.