Véxoa: We Know (Nós sabemos) is a survey exhibition of Brazilian Indigenous artists informed by the role of art as an activist tool. Aiming to challenge the prejudice and erasure that have long disenfranchised Indigenous communities, Véxoa demonstrates the plurality of Indigenous artistic production through indigenous aesthetic manifestations from around Brazil, including paintings, performances, objects, videos, photographs and ceramics.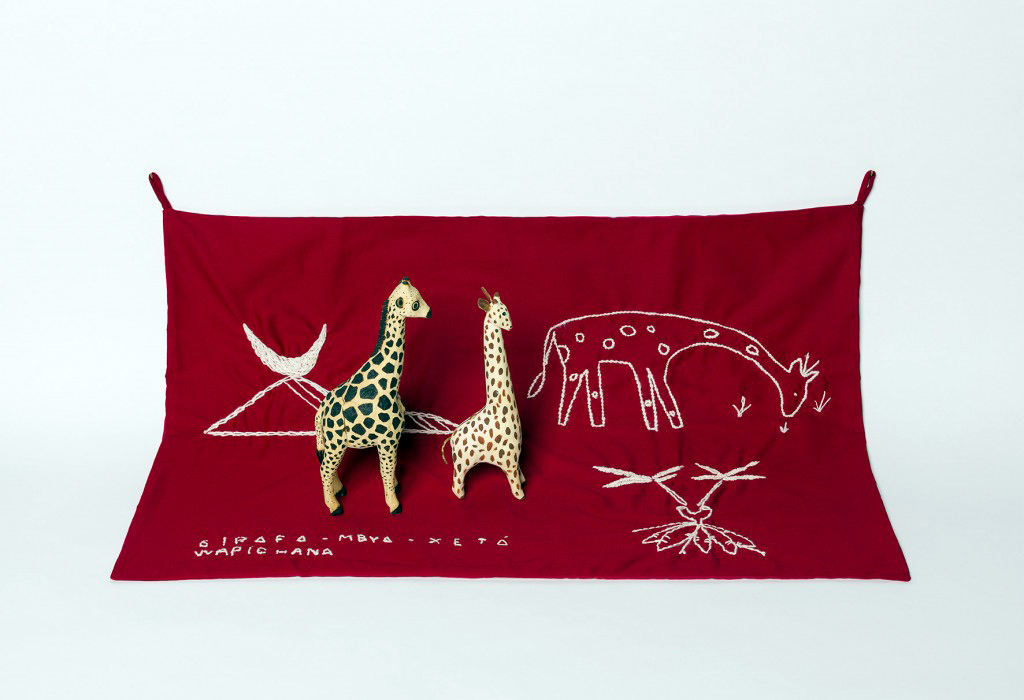 Gustavo Caboco with Ricardo Werá and Dival da Silva, Andando em bando no Paraná (Walking in herds in Paraná), from the series, Onde está a arte indígena no Paraná? (Where is the Indigenous Art in Paraná?), 2020. Textile, Wapichana thread, wood, paint. Collection of Pinacoteca de São Paulo. Gift of the Patronos da Arte Contemporânea da Pinacoteca do Estado de São Paulo 2020, through the Associação Pinacoteca Arte e Cultura. Courtesy of Pinocateca de São Paulo. Photo credit: Isabella Matheus.
Presented non-chronologically, the exhibition defies ethnographic classification and the boundaries of artifact or handicraft toward new forms of cultural preservation and knowledge transmission. Organized by curator and educator Naine Terena, a member of the Terena Indigenous people of the Brazilian State of Mato Grosso,
Véxoa
was first presented at
Pinacoteca de São Paulo
, Brazil in 2020. It became a milestone exhibition, and accompanied some of Pinacoteca's first acquisitions of Indigenous art in its 100-plus-year history.
Along with such internationally recognized artists as Denilson Baniwa, Jaider Esbell, and the collective MAHKU (Movimento dos Artistas Huni Kuin/Huni Kuin Artists' Movement), the exhibition features artists who have emerged more recently in the contemporary art scene, like Gustavo Caboco, Yakunã Tuxá, and Tamikuã Txihi. Also included are artists dedicated to filmmaking, such as Olinda Muniz Tupinambá and the collective ASCURI (Associação Cultural dos Realizadores Indígenas/Cultural Association of Indigenous Filmmakers).
Naine Terena, who in 2023 was appointed to her new position in the Ministry of Culture, Brazil, is now reconstituting the exhibition at
Tufts University Art Galleries
(TUAG) with Guest Co-Curator Claudia Mattos Avolese, alongside TUAG Director and Chief Curator Dina Deitsch. The curatorial team will make connections across the diaspora, engaging with the large Brazilian community of Boston, while also intersecting with North American Indigenous sovereignty and culture. They will incorporate information about the social and political circumstances of Indigenous life and history in Brazil and attend to differences between Boston's Brazilian-American culture and the diversity of Brazil's population. In addition, TUAG public programs will focus on the rich history of literature and cinema as tools for autonomy and self-representation in Brazilian Indigenous communities, and dialogues with Indigenous artists from other Latin American and North American lineages.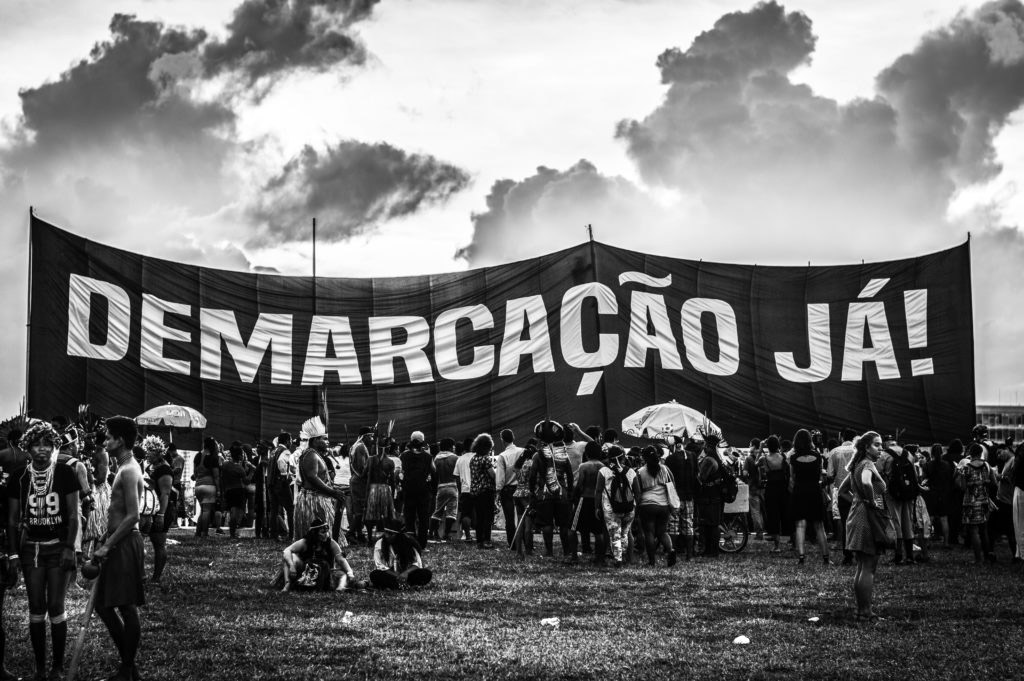 Edgar Correa Kanaykõ, Já! Luta e resistência (Now! Indigenous Struggle and Resistance), 2017. Photographic print on paper. Gift of the Patronos da Arte Contemporânea da Pinacoteca do Estado de São Paulo 2020, through the Associação Pinacoteca Arte e Cultura - APAC. Courtesy of Pinacoteca de São Paulo.