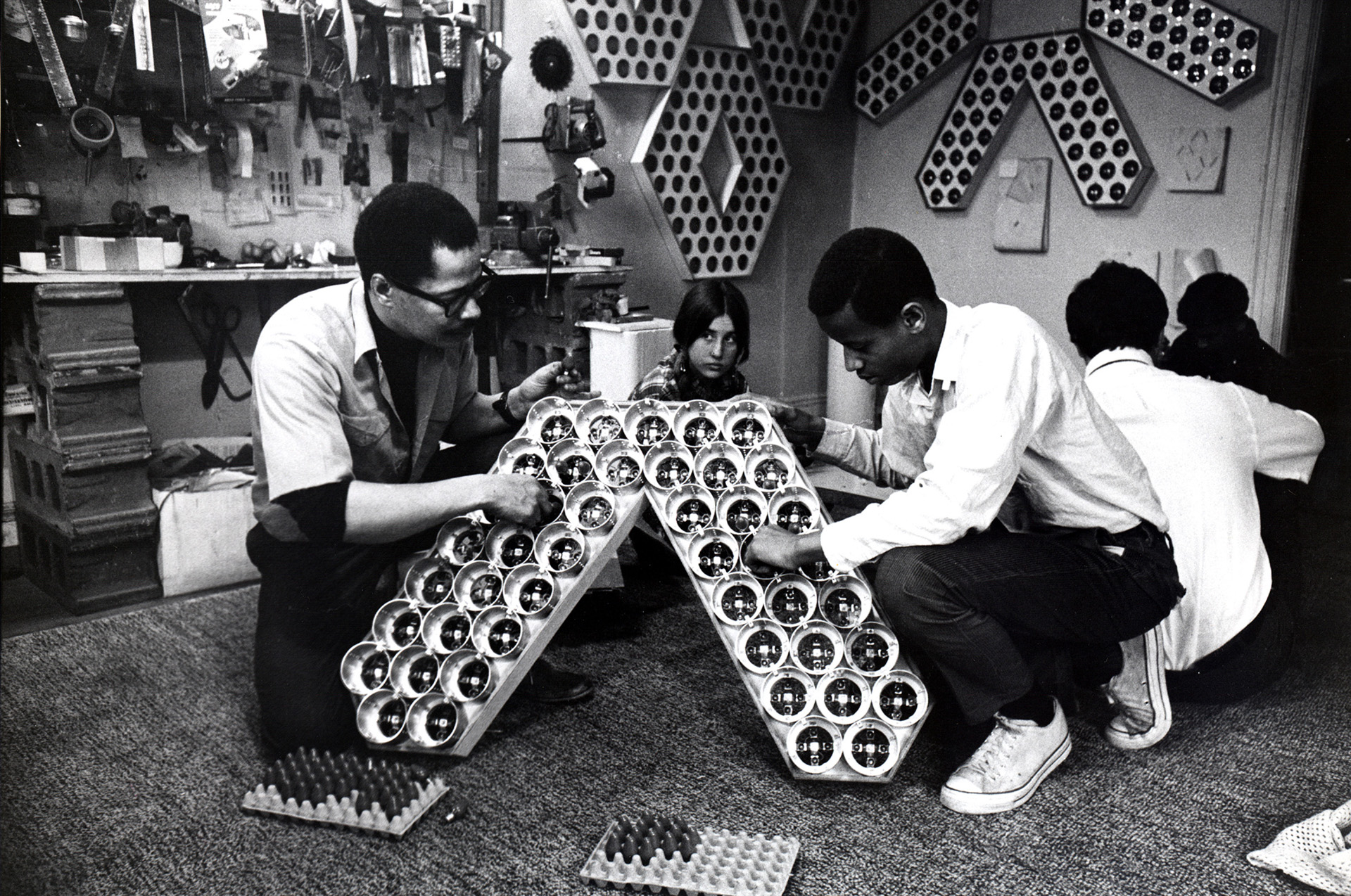 Tom Lloyd and apprentices in the artist's studio in Jamaica, Queens, ca. 1968. Courtesy The Studio Museum in Harlem Archives. Photo: Reginald McGhee
The first of its kind internationally, Code Switch: Distributing Blackness, Reprogramming Internet Art (working title) is a survey exhibition of artists exploring and redefining the history of "Black data" which centers and celebrates contributions by artists of African descent to the rapidly advancing field of digital practice. Drawing its title from André L. Brock's groundbreaking text Distributed Blackness: African American Cybercultures (2020), the exhibition explores the relationship between Black cultural production and the legacy of computation as a mode of machinic engagement and creative inspiration. This exhibition is responsive to the troubles of the burgeoning canon of "Internet art" and ongoing discourse surrounding cybernetics, which has uneasily echoed the dilemma of Western art history in its marginalization of Black creative practitioners.
Curated by Legacy Russell, Code Switch recognizes artists of African descent as key producers of "Black data": contributors to, drivers of, and innovators through and beyond digitally networked culture. Highlighting a wide range of forms—websites, hardware, software, gaming, augmented reality, virtual reality, textiles, painting, print material, and graphics—the exhibition explores the framework of the Internet as architecture, landscape, language, and site of future imagination.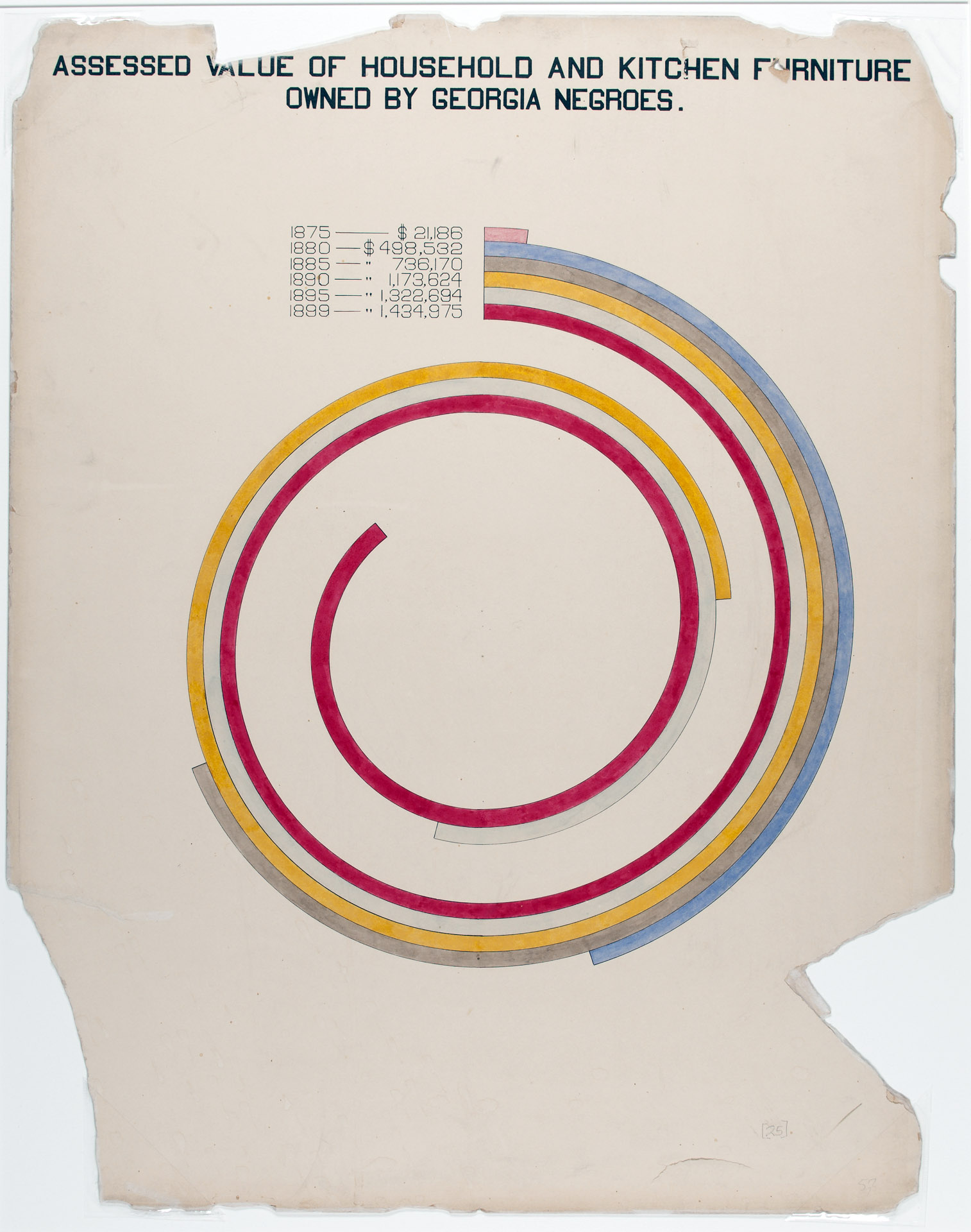 W.E.B. DuBois, "Assessed value of household and kitchen furniture owned by Georgia Negroes," 1900. Courtesy Library of Congress
Code Switch: Distributing Blackness, Reprogramming Internet Art
is part of Teiger Foundation's
Climate Action Pilot
.