Combining the expertise and research areas of curator Howie Chen, art historian Jayne Cole, and sociologist christina ong, Legacies will trace the Asian American art movement's artists, collective formations, and art production within the politics of race, representation, and institutional critique.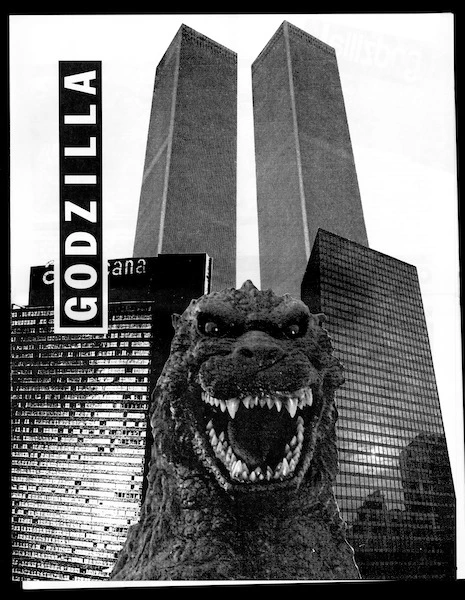 Internal spread, Godzilla Newsletter 2, no. 2, Winter 1992. Courtesy of Godzilla: Asian American Arts Network and Primary Information.
Legacies focuses on three key artist collectives/organizations in expanded social constellations. Godzilla: Asian American Art Network; the Basement Workshop; and Asian American Arts Centre were artistic, social, and political hubs for diasporic Asian artists that intersected with other marginalized communities. For the exhibition's curators, these collectives are important because they supported critical discourse around Asian American art, organized community-based programs, and engaged in political action, but did not operate within aesthetic or cultural silos. Rather, the members collaborated with and were inspired by the activists, artists, and community members of the Black Power movement, the Chicano movement, and the anti-war, labor, and feminist movements, linking political struggle with art to serve their respective communities. Chen, Cole, and ong highlight both underrepresented artists from the movement and bring new context to recognized artists involved in these collectives.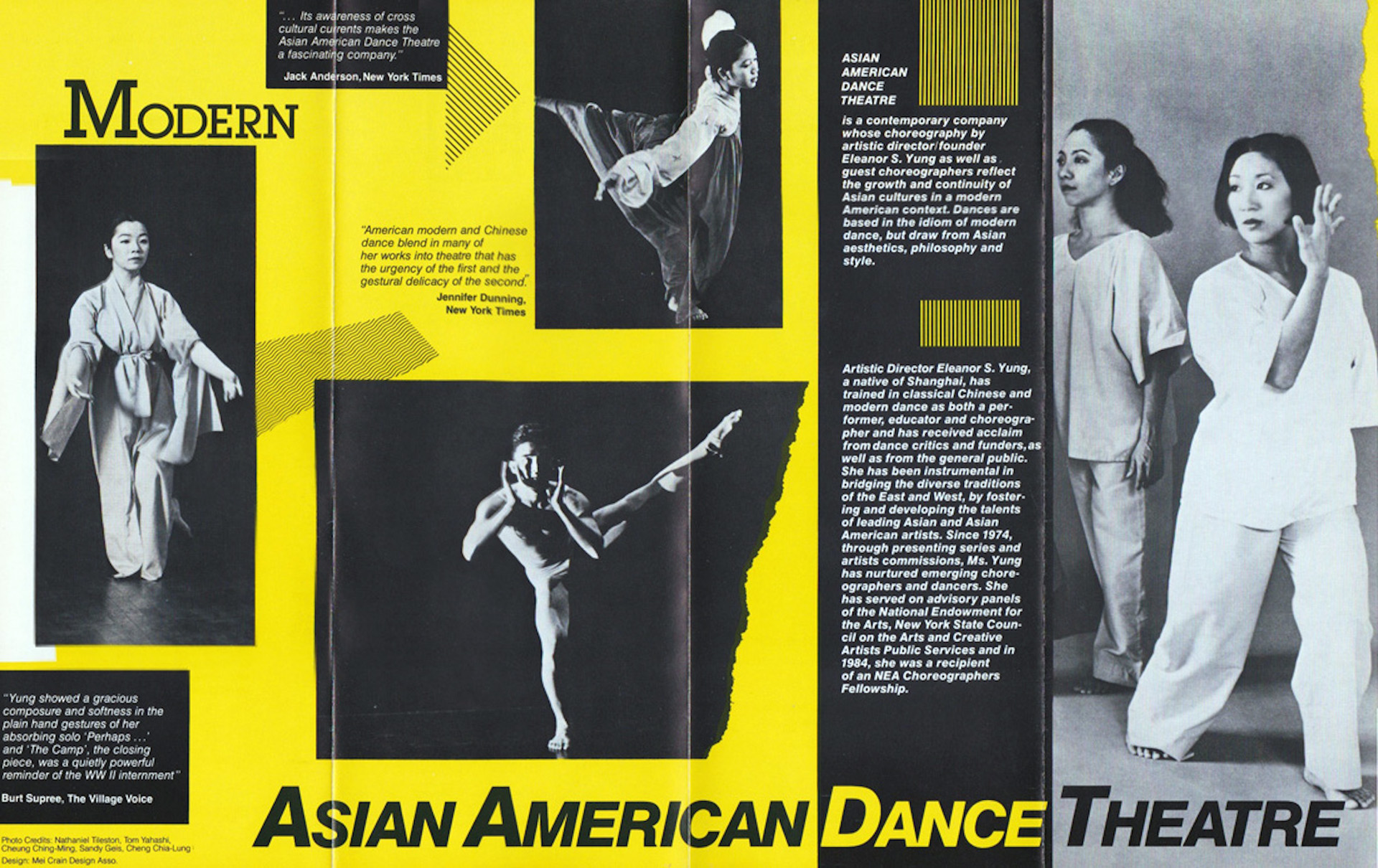 Asian American Dance Theatre brochure featuring Eleanor Yung and Bob Lee, 1984. Courtesy of Asian American Art Centre.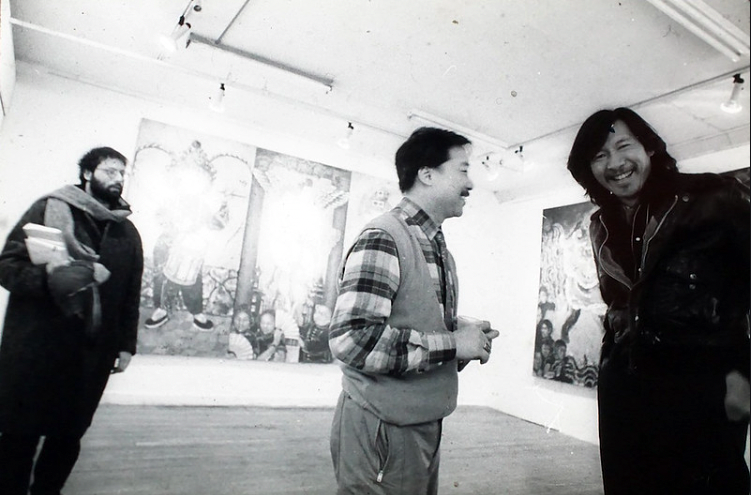 AAAC Director Bob Lee and artist Martin Wong at the reception for AAAC's exhibition The Minds I, 1986-87. Courtesy of Asian American Art Centre.
As a resource for specialists and the wider public to form new understandings of diasporic contemporary art in America, the exhibition will feature key artworks, rarely-seen historical ephemera, and multimedia documentation. The exhibition will track how these artists addressed cultural autonomy, racism, Western imperialism, societal violence, the AIDS crisis, and representations of sexuality and gender through the decades.