Bringing together expertise from artist-run spaces and private collections in Vietnam and the San Francisco Bay Area's most important center for Asian art and its centers of higher learning, this initiative aims to challenge stereotypes of Vietnam and reframe Vietnamese art and art history through a focus on two-dimensional media–paintings and drawings made over the last thirty years. Research toward a planned exhibition currently aims to connect generations of artists in Vietnam and the Vietnamese diaspora despite broken geographical and political ties.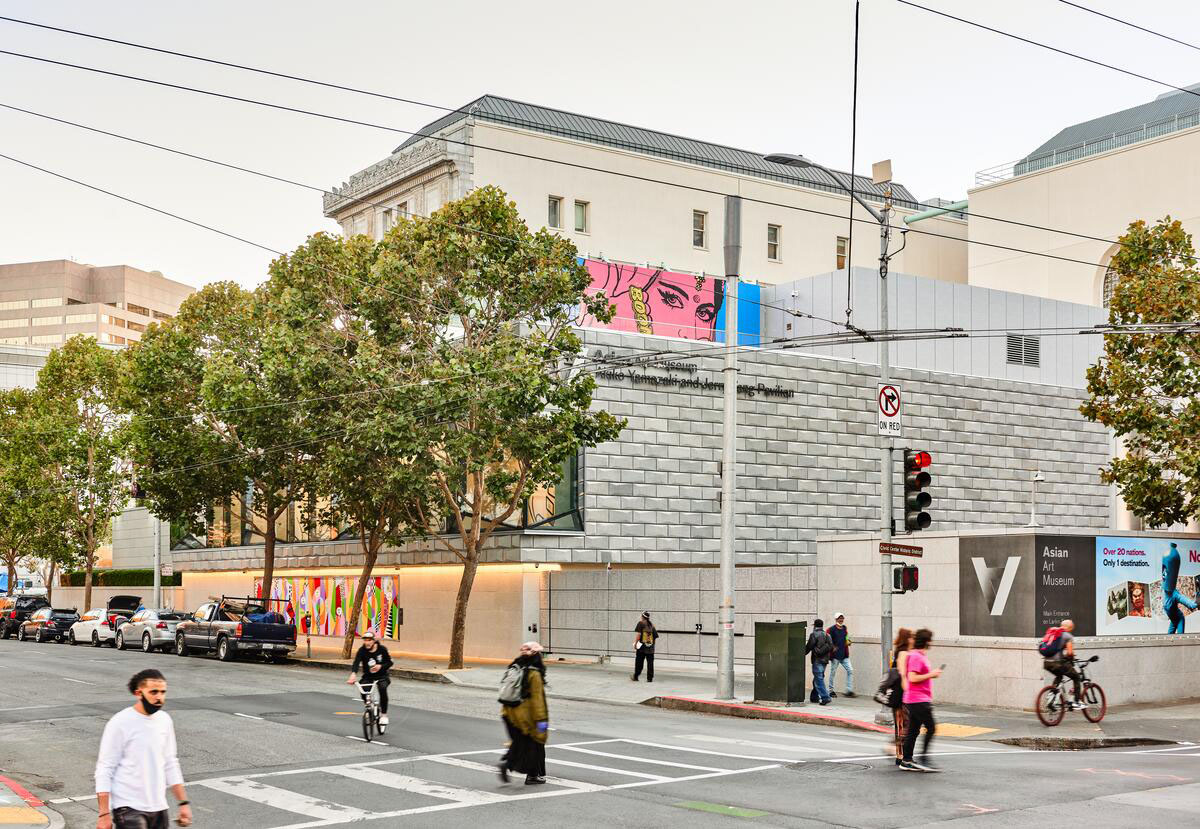 Exterior view of Asian Art Museum. (Left) Jenifer K. Wofford, Pattern Recognition, 2020. Acrylic on aluminum. (Right) Jas Charanjiva, Don't Mess With Me, 2013/2020. Acrylic and latex on marine plywood. Both commissioned by the Asian Art Museum. Courtesy of Asian Art Museum.
The collaborative nature of the initiative allows the group to draw on
Post Vidai
, one of the earliest private collections of Vietnamese contemporary art housed between Geneva and Saigon and directed by Trần (who also the founder of Art Labor); the works of artists in the network of
Sàn Art
, the oldest artist-run art organization in Ho Chi Minh City, where Do is curator; the collection of the
Asian Art Museum
in San Francisco, where Chen is Head of Contemporary Art; and the intellectual networks of Lê, Associate Professor at California College of the Arts and CCSRE Mellon Arts Fellow at Stanford University.