Founded in 2015 by Mary V. Bordeaux (Sicangu Oglala Lakota) and Peter Strong,
Racing Magpie
seeks innovative and collaborative approaches rooted in Lakota thought and action to amplify the creative community work of Native artists.
Installation view, Obligations by Layli Long Soldier (Oglala Lakota). On view in Responsibilities & Obligations: Understanding Mitákuye Oyás'iŋ, Contemporary Art Center of New Orleans (October 2022–February 2023). Courtesy of Racing Magpie.
The organization strives to organically grow its public and exhibition programs to respond to the needs of Native creatives and the community. They are committed to creating spaces for Native artists, makers, and creatives in western South Dakota and beyond; to exploring and sharing their expressions without the pressures of the often-problematic Native art market; to upholding the continuum of Lakota creativity and mutual support, and to deepening their impact in creative community building. In this work, Racing Magpie centers on Lakota cultural practices, which teach the value of being in good relation with everything.
Following a recent move into a new building, Bordeaux will continue her curatorial practice of community-informed shows by Lakota and other Native artists. The 2023 season will kick off with an exhibition considering the Lakota word Ikĉe which translates to English as "common," "regular," or "ordinary" and is often understood as a value–or even a virtue–in Lakota culture. Lakota people strive to be a "common person" and to live in harmony and good relationship with their community as equals rather than to be individualistic.
Over the next three years, Bordeaux and the Racing Magpie team will rebuild an advisory group of artists and community members. Together, Bordeaux and the advisory group will develop exhibitions based on Lakota concepts. Rather than contribute to a Western framework of exhibition-making, the aim is to deepen an artistic and intellectual scholarship of Lakota language and philosophy through creative practices.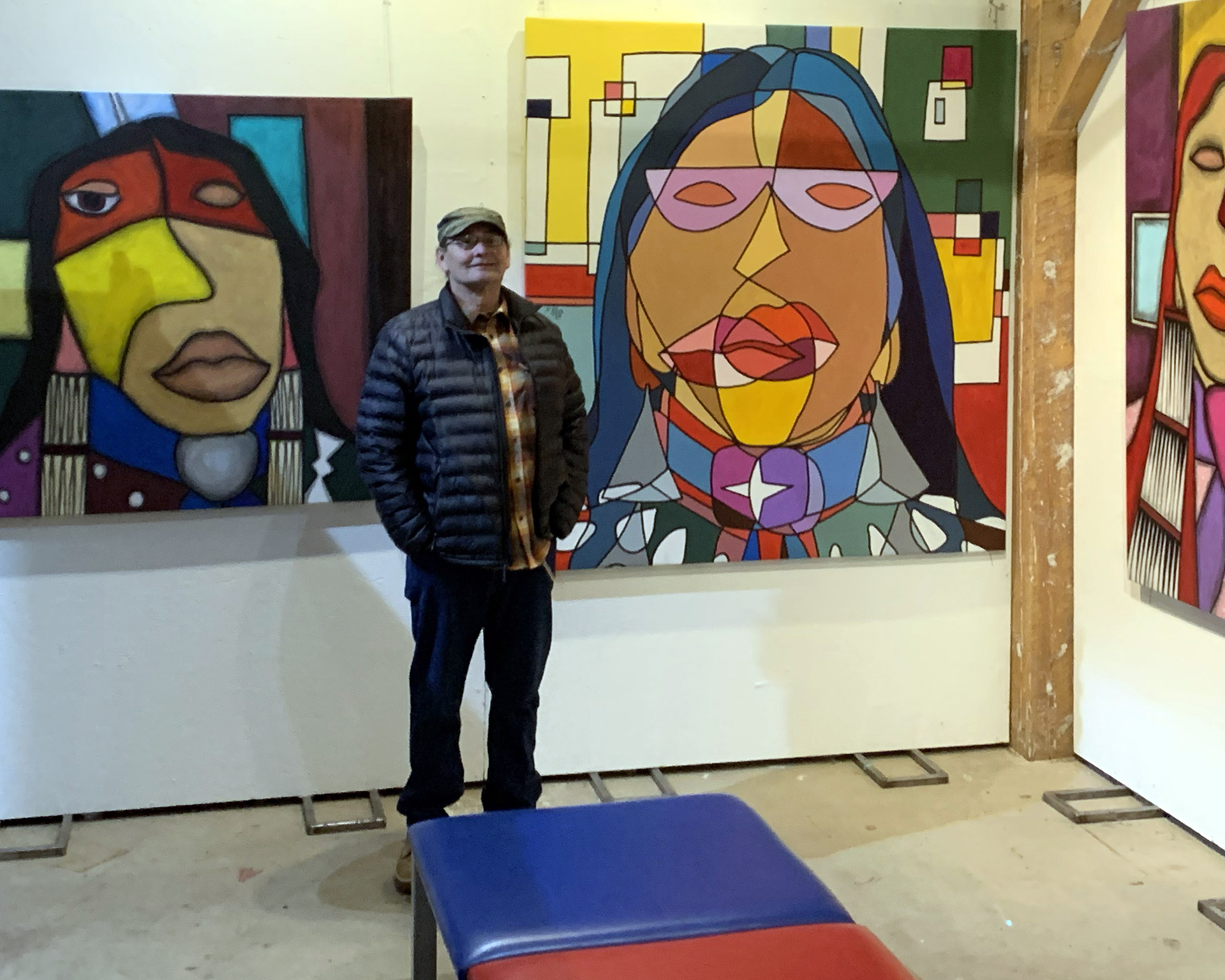 Artist portrait and installation view, Dwayne Wilcox (Oglala Lakota), Untitled: New paintings by Dwayne Wilcox, former Racing Magpie gallery (January–August 2020). Courtesy of Racing Magpie.