Founded in 2019,
Summertime
strives to be a force of inclusion for artists with intellectual and developmental disabilities (IDD). Historically, adults with IDD have been kept to the peripheries of society, and the art world has mirrored this marginalization. When exhibited, neurodivergent artists have been classified as "outsiders," a label that flattens their insights and contributions to collective culture and society.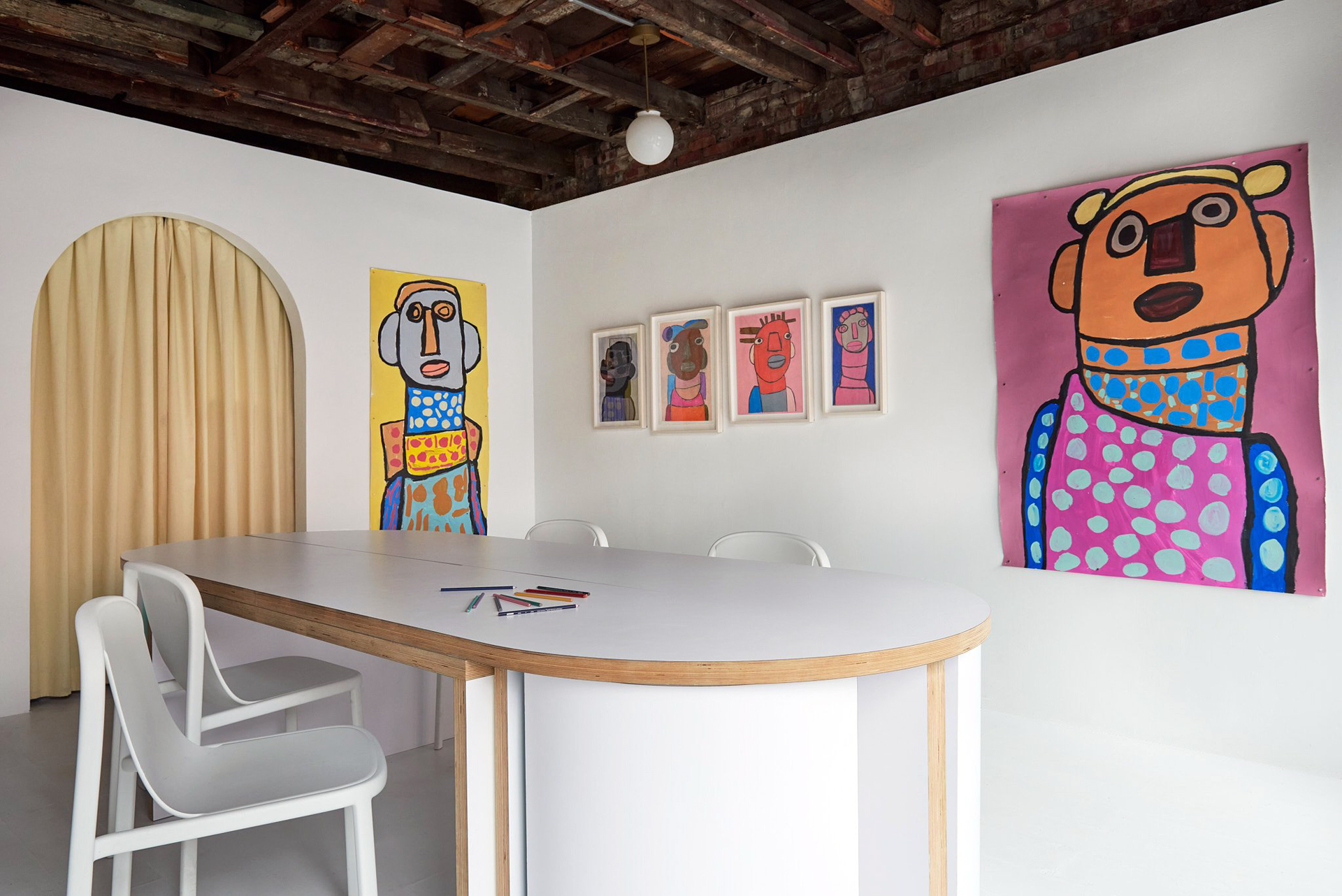 Installation view, Vincent Jackson, Make Way for Mr. Jackson, Summertime Gallery (November 18, 2021–January 9, 2022) . Courtesy of Summertime Gallery. Photo credit: Hanna Grankvist.
Through their art studio, gallery, and residency programs, Cosmadopoulous and Schechter focus on cultivating community and providing opportunities for adults with and without IDD to create and display work alongside one another. Their gallery program hosts three to five exhibitions per year, showcasing and celebrating the work of artists from the residency program and from other studios supporting artists with IDD. Ongoing partners include Pure Vision Arts, LaMaMa Theater, New Museum, and YAI Arts in New York, and Creativity Explored in San Francisco.
In the development and presentation of exhibitions, Summertime honors artists and their work by prioritizing consideration, dignity, and appreciation. Each exhibition is co-curated by Schechter, Cosmadopoulos, and the participating artist. Public programs such as artist's talks, artist-led tours, workshops, and partnerships with other institutions are organized in conjunction with each show. These not only help contextualize the work of exhibiting artists, but also garner exposure and provide opportunities to generate income. Every artist receives a 50% commission on the sale of works.
Over the next three years, Summertime and its artist-led advisory board will focus on growing existing partnerships and developing projects with guest curators that will expand their reach and the connection between Summertime artists and the broader art world. Collaborating artists for their ambitious program of exhibitions and residencies will include Andrew Artman, Everette Ball, Anel Jean Baptiste Jr., Tyron Davis, Camille Holvoet, Aurie Ramirez and Dietrich Sieling. Summertime will also bring to life a second iteration of That Paradise Place, a puppet musical all about the love, sex, and fantasy lives of people with disabilities.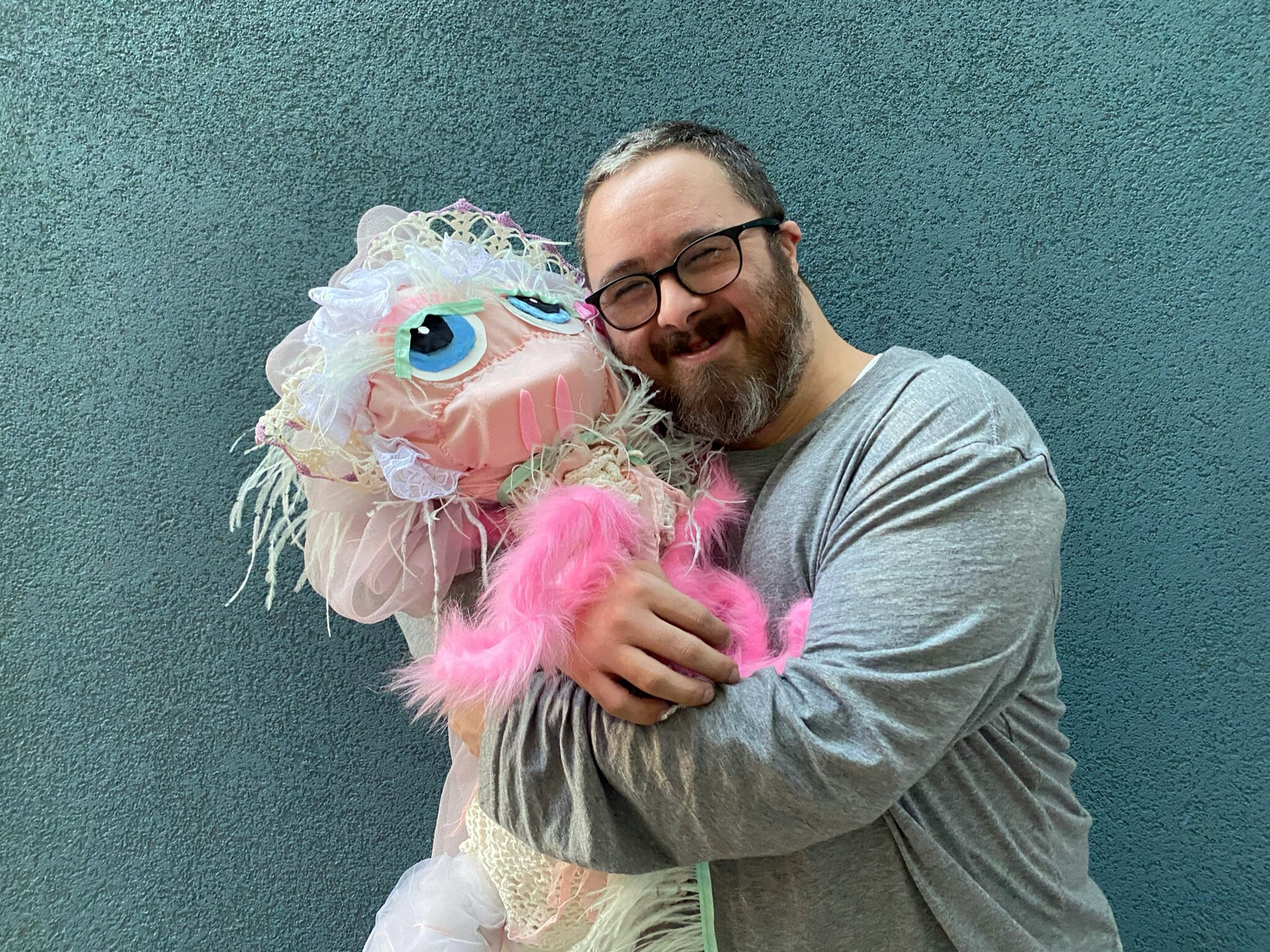 Portrait of artist Jonathan Putz from That Paradise Place, a puppet musical, Summertime Gallery (October 22-24, 2021). Courtesy of Summertime Gallery. Photo Credit: Anna Schechter.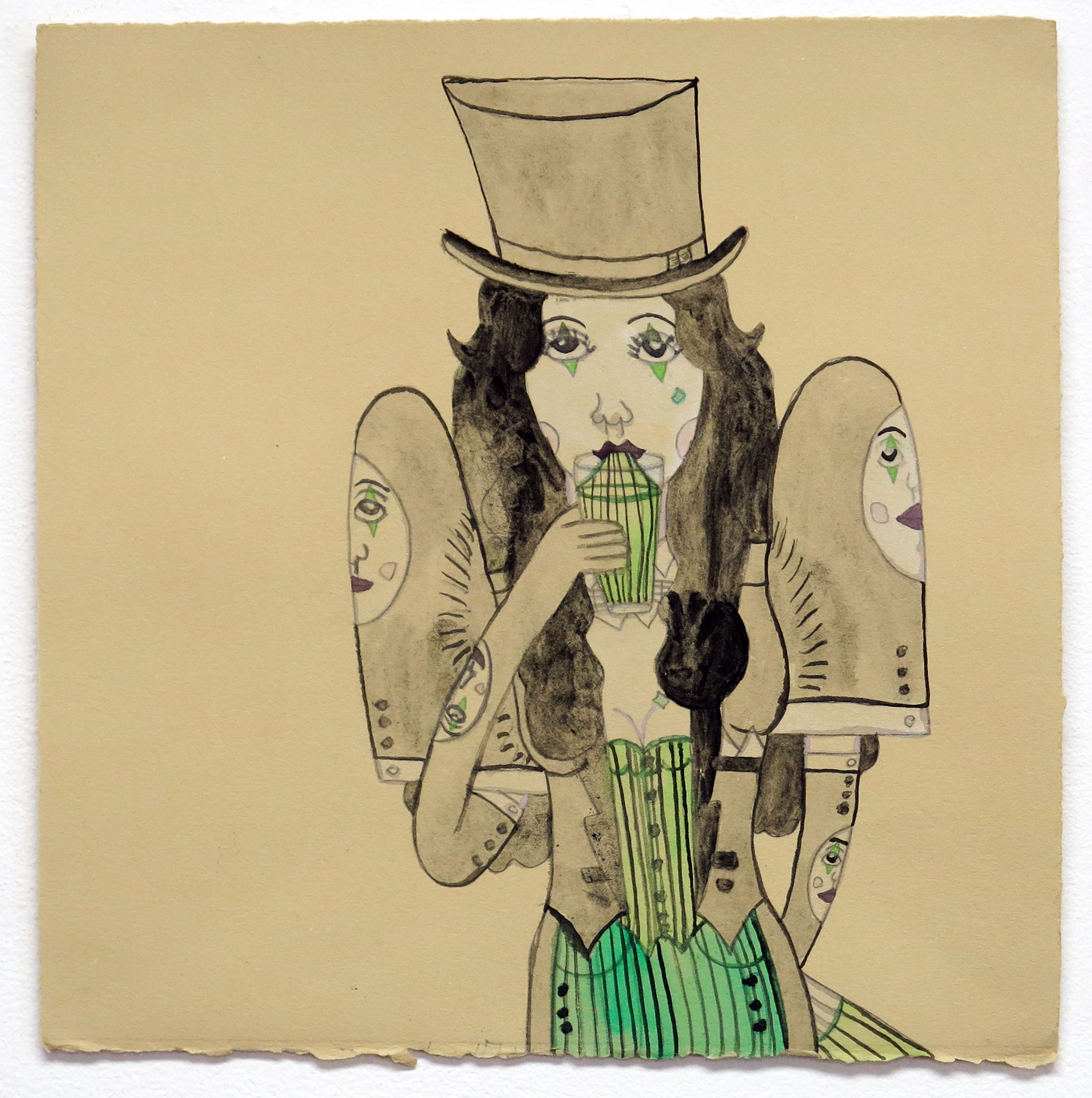 Aurie Ramirez, Untitled, 2013. Mixed media on paper. Courtesy of Creative Growth.