Founded by artists in 1982,
DiverseWorks
(DW) supports new artists' projects that honor complex ways of thinking about art and social change; challenge the roles and relationships between artist, curator, and audience; emphasize decentralizing contemporary art in the city of Houston; and encourage collaborative, experimental multidisciplinary works with a focus on sustainable practices. Programs over the next three years will acknowledge the complexity of culture and create accessible opportunities for Houstonians to engage with and participate in challenging contemporary art and transformational cultural activities.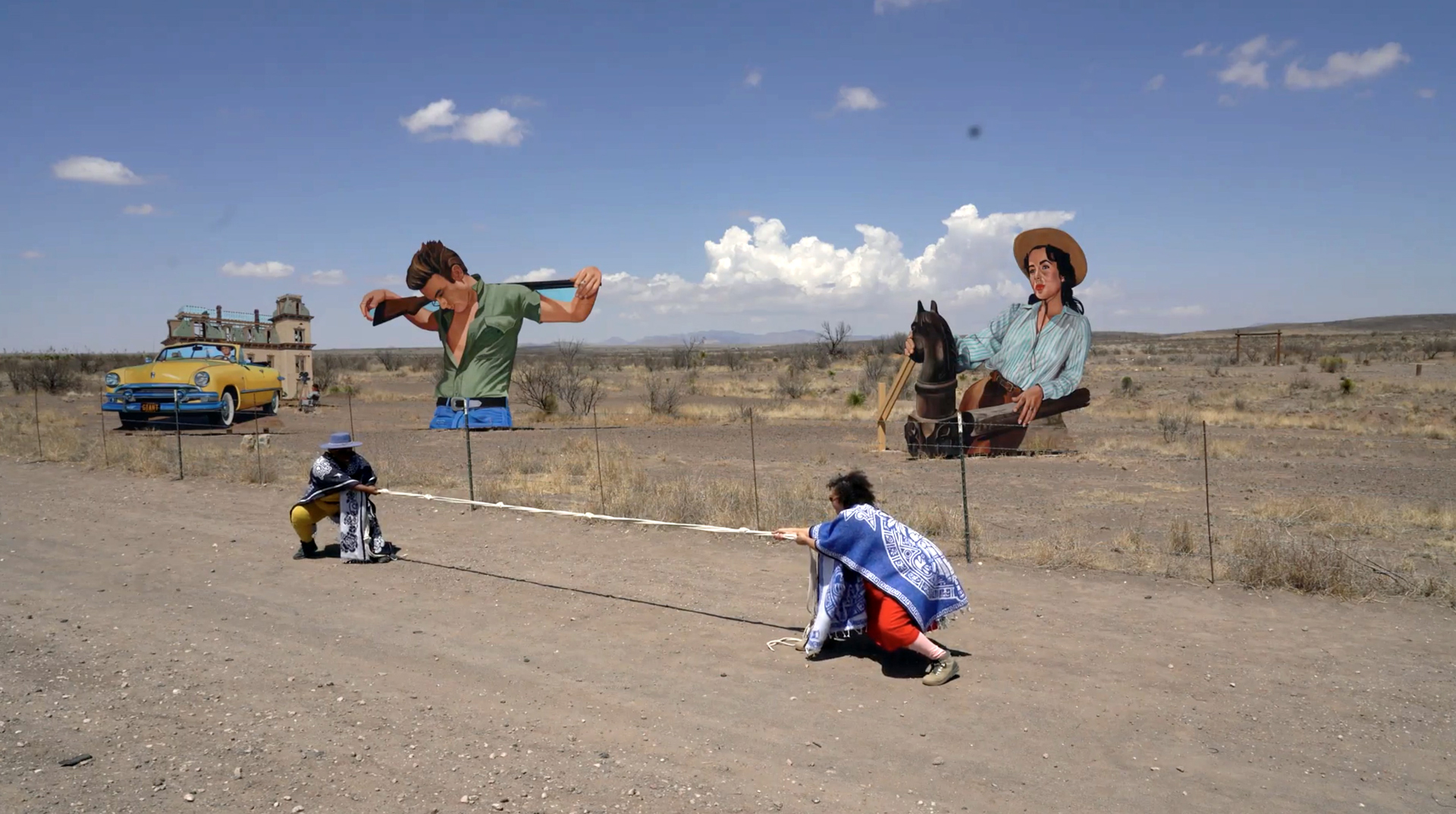 Lisa E. (Li) Harris with collaborator Alisha B. Wormsley on location in West Texas engaging in experiments that resemble the child's game "tug of war,"​ 2021. Courtesy the artist.
Eden's curatorial focus is on multidisciplinary performance, installation, and social practice programming and the blurred lines between artists' work and personal lives. Upcoming projects include Work of Art / Art is Work featuring Laura Gutierrez and Anthony Almendárez, who will present new projects on labor policies and art production as work, and Julia Barbosa Landois's Praise Music Sonogram (working title) that combines spoken word, multichannel video, and sound to tell a story of motherhood, miscarriage, and healthcare access across national and state borders.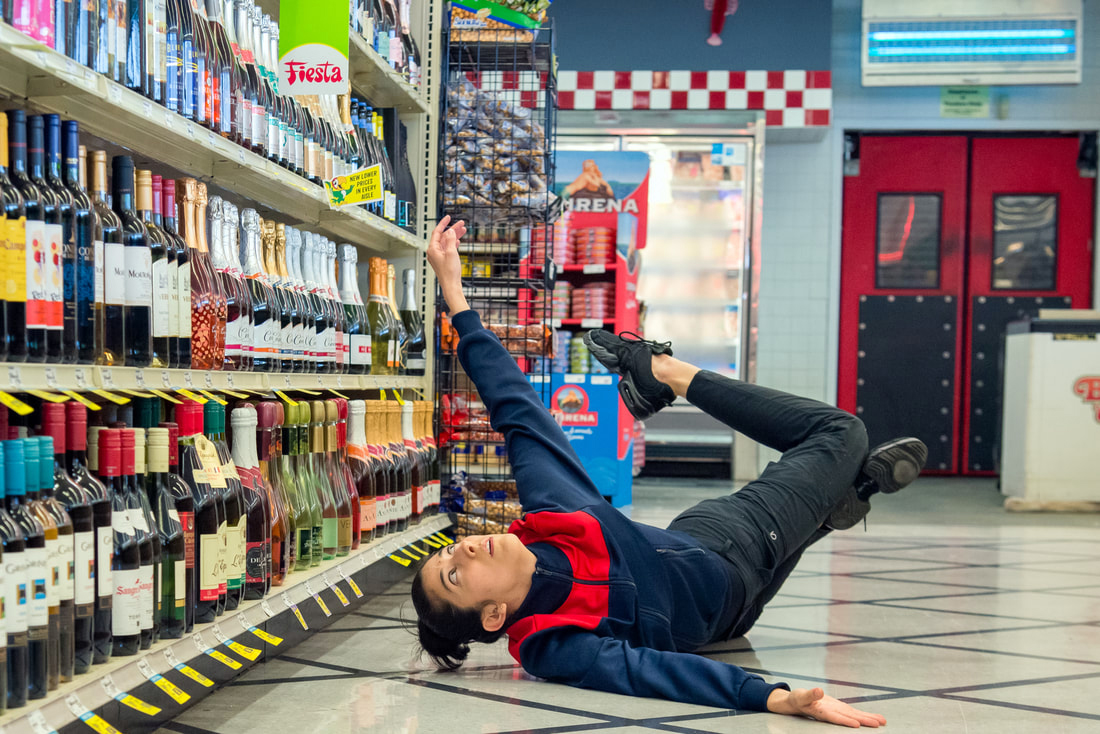 Performance view, Laura Gutierrez, Center Aisle Blues, 2018. Co-commissioned by DiverseWorks for the CounterCurrent Festival (April 12–15, 2018). Courtesy of dabfoto, Houston. Photo credit: David A. Brown.

DeHoyos will lead several large and small-scale commissions on the ways identity is tied to the regional land, embodied archives, and aesthetic inheritance. In Fall 2023, Jocelyn Cottencin and Emmanuelle Huynh will visit Houston to develop a new performance exploring urban architecture, culture, and the personal stories of Houstonians. The Fall 2023 season also brings Lisa (Li) Harris & Alisha Wormsley: D.R.E.A.M = A Way to AFRAM. Harris's durational performance takes the form of a light and sound research and meditation lab for the restoration and liberation of Black and Indigenous beings.
In Spring 2024, DeHoyos will facilitate multidisciplinary artist Jasmine Hearn's Memory Fleet: The Return to Matr, a work inspired by the artist's desire to rescue and protect what remains of her grandmother's memory. Hearn will work with eight women and the local community in Houston's historically black neighborhoods to create a migratory, collaborative work that archives the experiences of Black mothers. This performance will feature several community engagements including a partnership with Project Row Houses. In Fall 2024, DeHoyos will organize River of Fire, a group exhibition exploring climate justice issues and activism related to the Greater Houston Area, using the 1993 San Jacinto River Fire as a point of departure.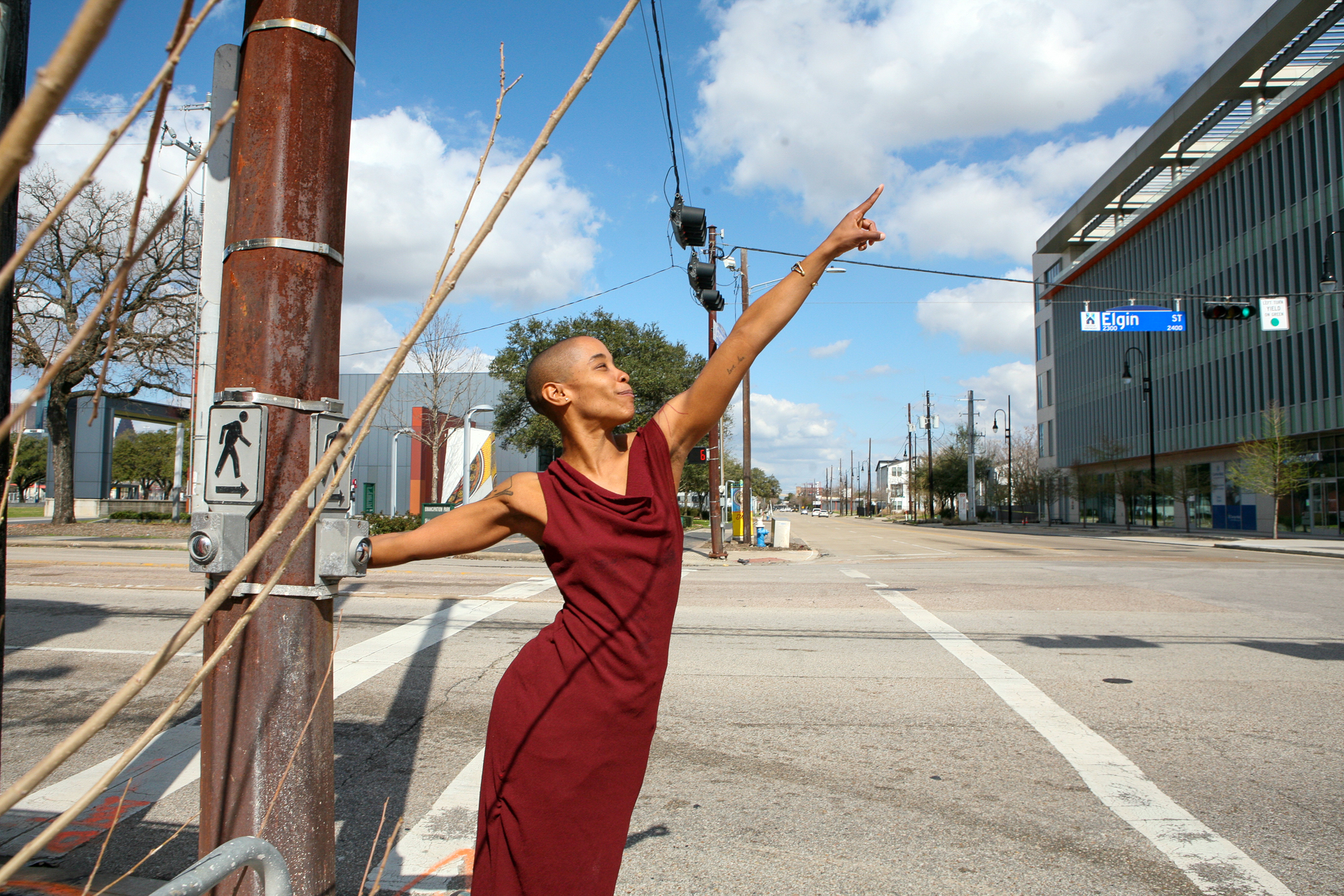 Jasmine Hearn at the corner of Emancipation and Elgin Streets in Houston's 3rd Ward, developing her work Memory Fleet, forthcoming 2024. Courtesy the artist. Photo credit: Preetika Rajgariah.