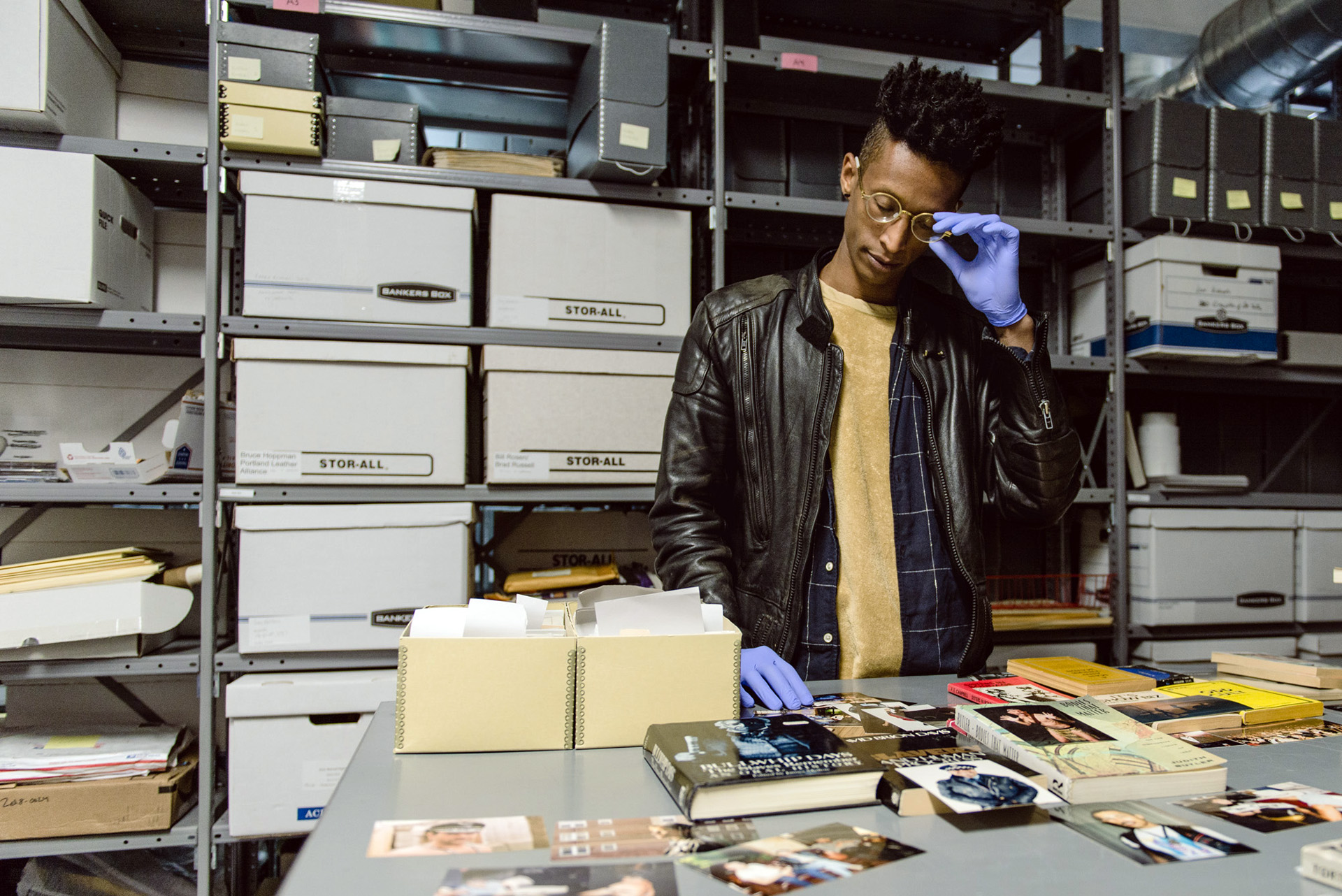 Artist and designer Aay Preston-Myint in the stacks at the Leather Archives and Museum. Photo credit: Ryan Edmund Thiel.
An online arts publication and archiving initiative,
Sixty Inches from Center
works with local and national archives to provide platforms and capsules for voices on the margins, including those of LGBTQ+, femme, Indigenous, diasporic, and disability communities. Sixty's
Chicago Archives + Artists Project
(CA+AP) carries out this work in two primary ways: residencies and a festival. The residencies provide a small cohort of artists each with access to single archives for three months to one year. The festivals serve Chicago artist communities, bringing audiences together around a love of archives and their creative potential.
Co-curated by Hazel and Toftness, the
Chicago Archives + Artists Festival
raises awareness of cultural archives, shares and co-creates new and best archival practices, and builds relationships between and among Chicago and Midwest artists, archivists, librarians, curators, and cultural producers. During the COVID-19 pandemic the festival shifted to a print format, culminating in
a handbook to be published this spring
of personal reflections from previous artist and archivist participants as well as new artist commissions. Like the festivals it documents, the book poses the question: what do artists and archivists have to glean from each other's philosophy, training, and creative process?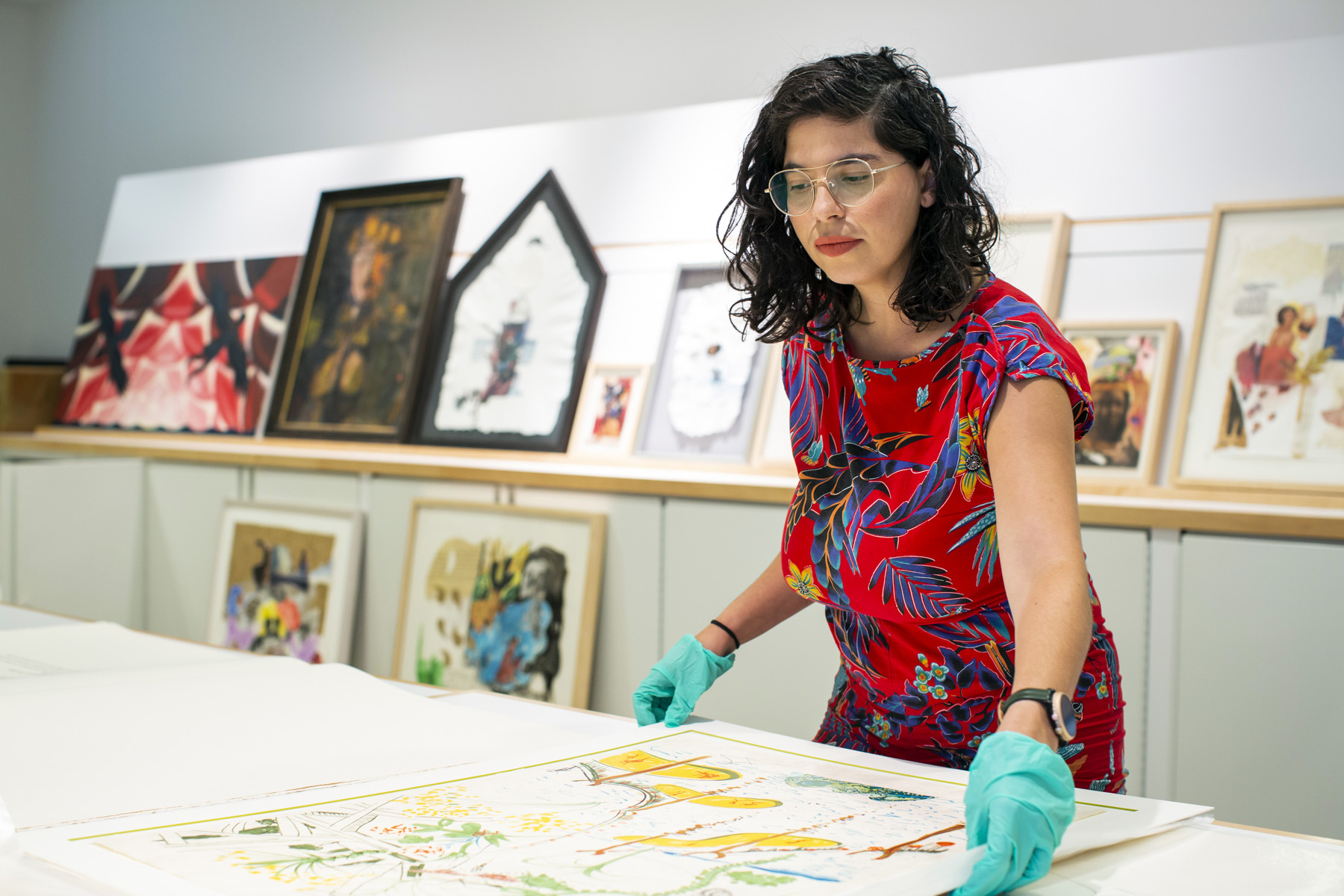 Poet and artist Natasha Mijares researching DePaul Art Museum's growing collection of work by Latinx artists. Photo credit: Kristie Kahns.
The next festival, scheduled to open in 2024, will continue to help artists and communities learn additional strategies to care for and preserve their histories and work. Hazel and Toftness want to empower all artists to place themselves within the cultural record. The project is equally intended to serve Sixty's partner archives' needs and wishes by prompting new donations to public archives; bringing disparate archives together as allies; and increasing public awareness and engagement of Chicago's archival resources.