Art21
offers access to contemporary artists through curatorially-driven documentary films, directed by filmmakers selected to align with the ideas and artists profiled in each episode. Its biennial series
Art in the Twenty-First Century
takes the form of hour-long episodes that premiere on PBS and the Art21 website. Audiences hear directly from artists in their own words–getting in-depth looks at the creative processes of today's thinkers and makers.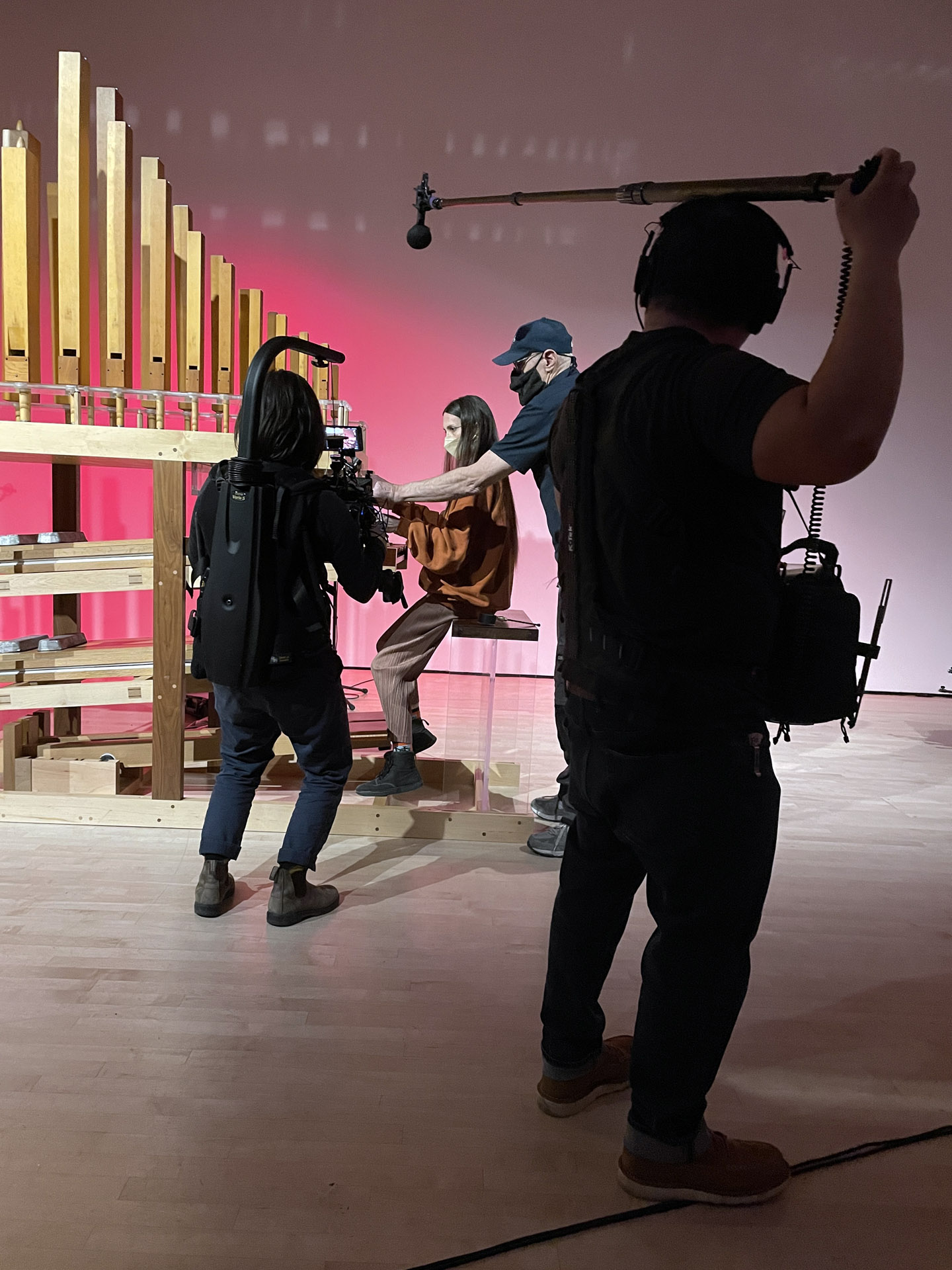 Filming of Tauba Auerbach performing on Auerglass Organ, 2009. Wood, acrylic, steel, copper, leather, felt. On view in "S v Z" at SFMoMA (December 18, 2021–May 1, 2022). Courtesy of Art21.
The program's 11th season will launch in Spring 2023. With a focus led by Kukielski and Lewis, each of the season's three episodes contends with our nation's current moment and explores how art can help people in need of repair and inspiration. "Everyday Icons," directed by Art21's Ian Forster, focuses on approaches that breathe new life into icons and monuments with artists Amy Sherald, Alex Da Corte, Daniel Lind-Ramos, & Rose B. Simpson. "Bodies of Knowledge," directed by Malika Zouhali-Worrall and Danielle Varga, features Hank Willis Thomas, Guerrilla Girls, Anicka Yi, and Tauba Auerbach, who each pilot new ways to understand ourselves and the world at a time when a belief in truth and the historical record is fast eroding. "Friends & Strangers," directed by Chiemi Karasawa, shows Cannupa Hanska Luger, Linda Goode Bryant, Miranda July, and Christine Sun Kim emerging from isolation and finding new forms of expression through grassroots activism, personal stories, and collective response.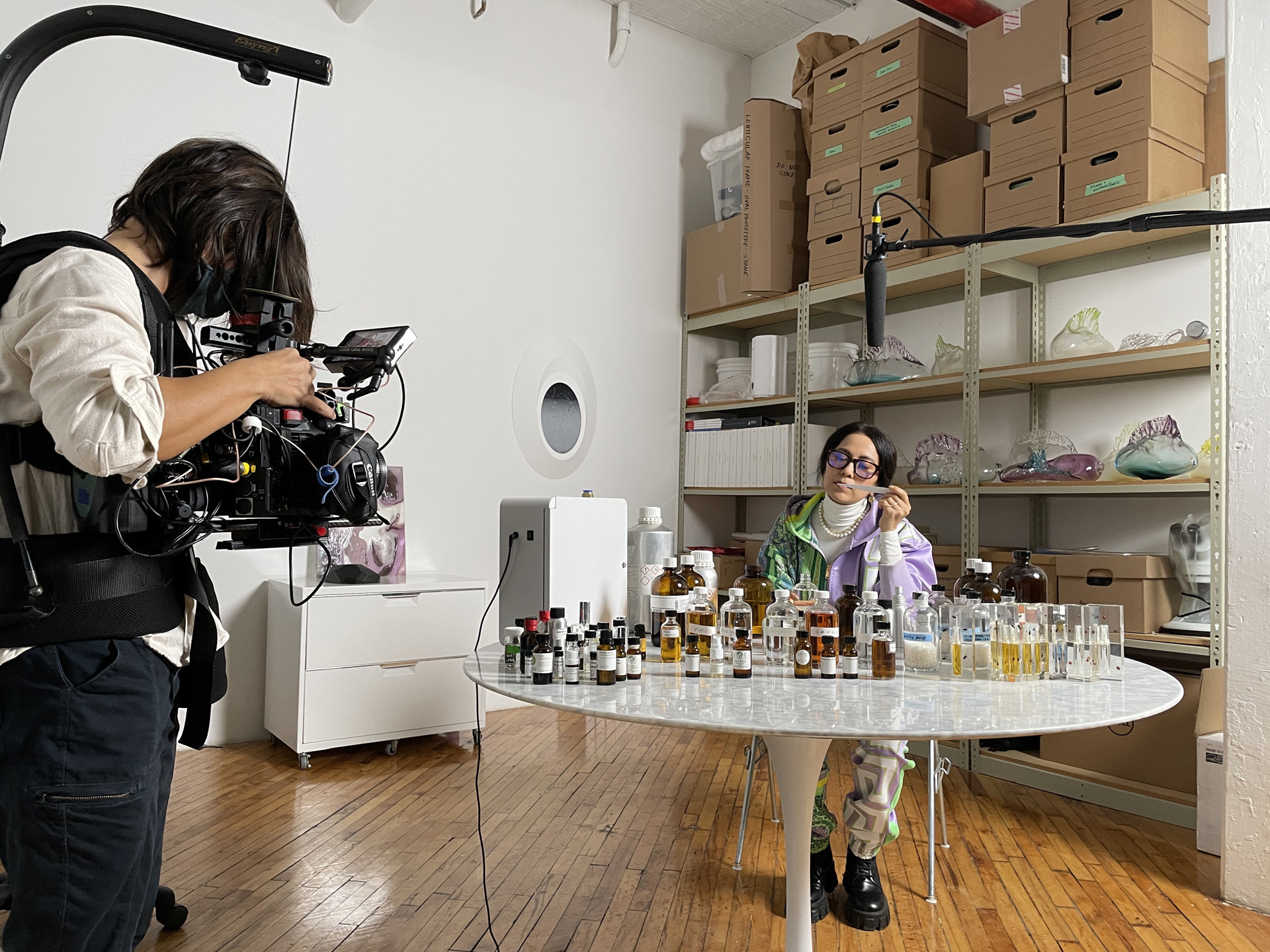 Filming of Anika Yi in her New York studio. Courtesy of Art21.
While season 11 looks to artists working within the United States, season 12, currently in development, will aim for a global cultural perspective. Curators and production teams are gathering materials, making studio visits, traveling to view exhibitions, and coordinating with artists and galleries in locations across the globe for its production and 2025 launch.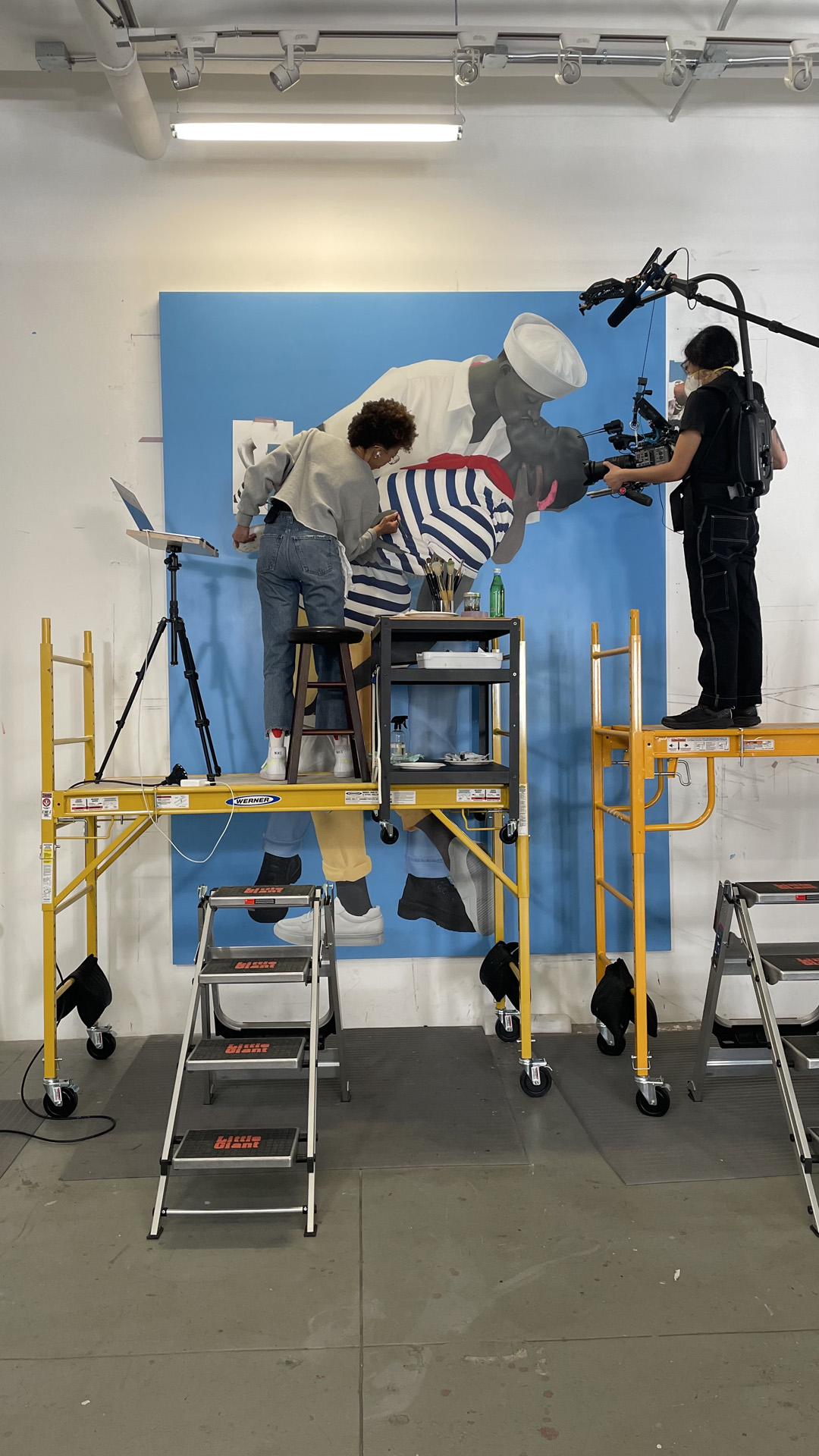 Filming of Amy Sherald in her New Jersey studio painting For love, and for country, 2022. Oil on linen. Courtesy of Art21.