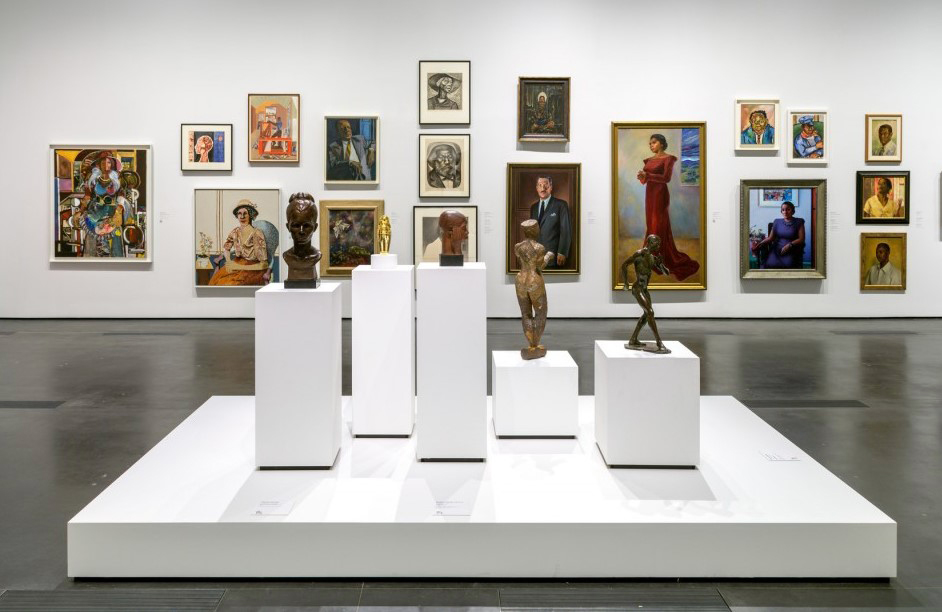 Installation view, Black American Portraits, Los Angeles County Museum of Art, CA (November 7, 2021–April 17, 2022). Courtesy of LACMA. Photo credit: Museum Associates/LACMA.
Celebrating Black joy, abundance, and agency,
Black American Portraits
reframes the history of portraiture to center Black American subjects, sitters, and spaces. Featuring over 100 works drawn primarily from LACMA's permanent collection, the exhibition spans more than two centuries and includes nineteenth-century studio photography; portraits from the Harlem Renaissance; images from the Civil Rights, Black Power, and Black Lives Matter eras; pictures of Black celebrities and political figures; and artists' self-portraits. At
Los Angeles County Museum of Art
(LACMA), the exhibition was co-organized by Kim (formerly Curator of Contemporary Art, LACMA) and Dr. Andrews (formerly Executive Administrator, Director's Office, LACMA) as a companion to their exhibition for the
Smithsonian National Portrait Gallery
,
The Obama Portraits Tour
.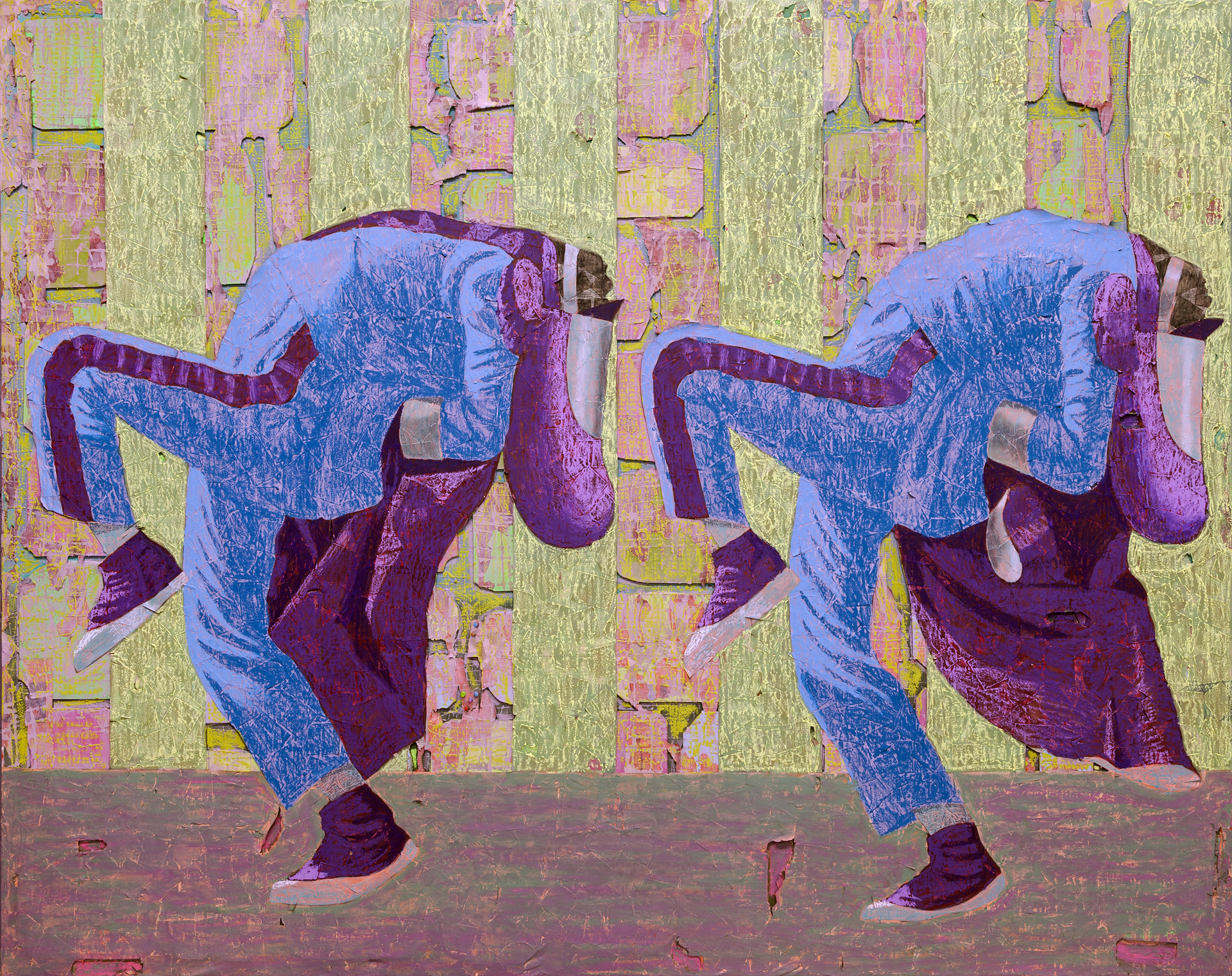 Derek Fordjour, Highstep Double, 2019. Oil pastel on newspaper, mounted on canvas. Collection of a Friend of the Brooks. Courtesy of the artist and Petzel Gallery, New York.
Led by Dr. Daigle, the presentation of Black American Portraits at the
Memphis Brooks Museum of Art
(MBMA) will be integrated into the local context of the city of Memphis, where 64% of the population identifies as Black or African American. In addition to presenting the main body of works on loan from LACMA, the Memphis edition will highlight the city's vibrant legacy of visual art, incorporating artworks held in the MBMA's permanent collection as well as loans of historical and contemporary works by Black artists with Memphis connections such as Kenturah Davis, Derek Fordjour, and Ernest Withers. Also included is a selection of portraits from the prolific Memphis-based and Black-owned Hooks Brothers Photography Studio (1907-1979) whose photographs are a rich visual record of Black, middle-class life in Memphis during the twentieth century.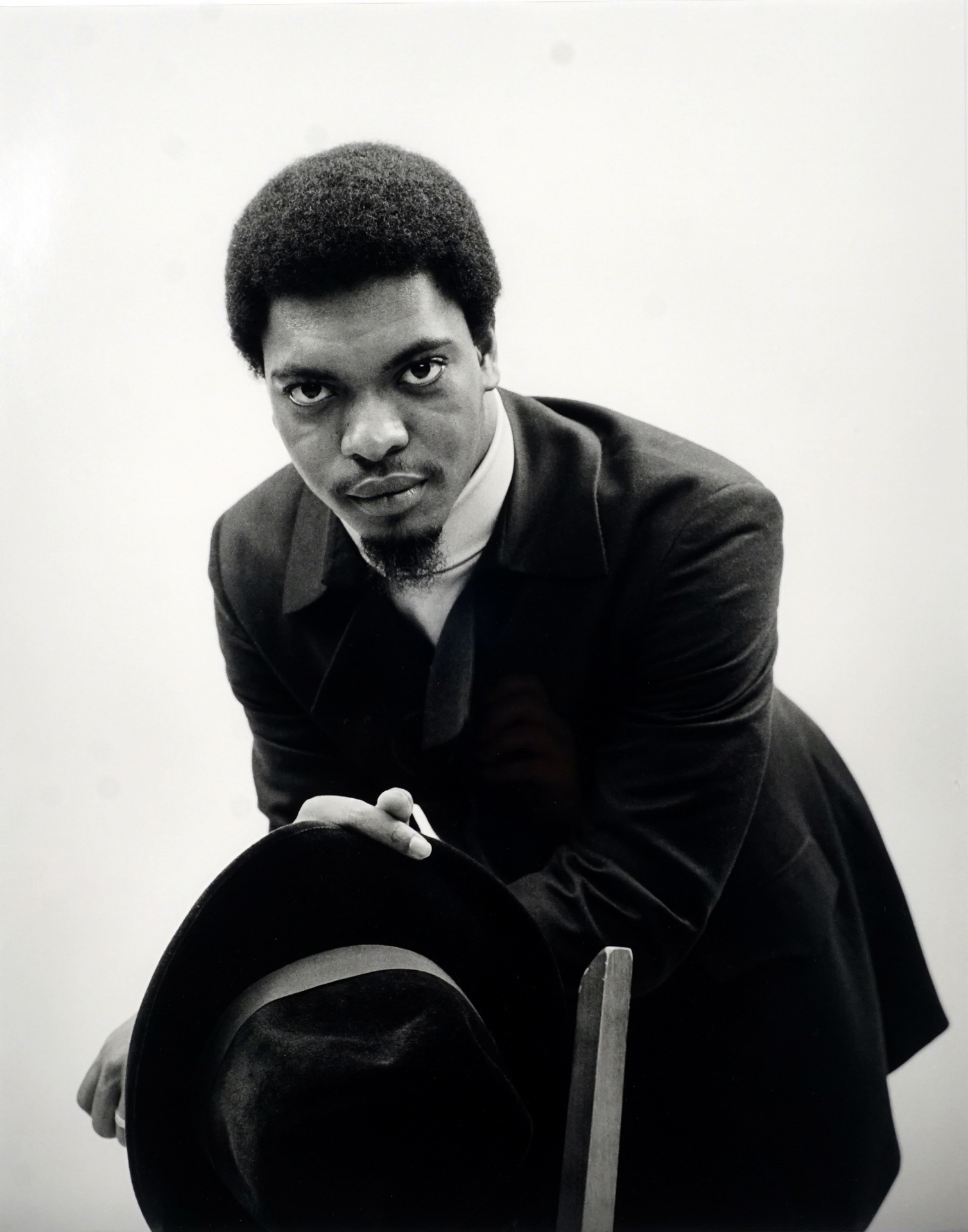 Ernest C. Withers, Booker T. Jones of Booker T. & The M.G.'s, Memphis, ca. 1972. Gelatin silver print, printed from original negative in 1999. Collection of Memphis Brooks Museum of Art. Courtesy of Memphis Brooks Museum of Art.
The MBMA will employ a collaborative model to organize Black American Portraits and its accompanying programs, with an Exhibition Advisory Committee of local artists, researchers, and representatives from community organizations. The Advisory Committee will guide the museum's approach and work with the MBMA to develop and conduct staff, board, and docent training for the exhibition.
After its presentation in Los Angeles,
Black American Portraits
traveled to the
Spelman College Museum of Fine Art
in Atlanta (February–June 2023). The exhibition is accompanied by a catalog produced by LACMA and DelMonico Books, edited with text by Kim and Dr. Andrews, alongside contributions from Hilton Als, Mary Schmidt Campbell, Bridget R. Cooks, Ilene Susan Fort, Michael Govan, Naima J. Keith, Dhyandra Lawson, and Jeffrey C. Stewart.