A new partnership between
UMMA
and
Monument Lab
–a nonprofit studio working on monuments and public memory initiated in Philadelphia in 2012 by Farber and artist Ken Lum–supports critical dialogues about the responsibilities of public institutions as makers and stewards of cultural history.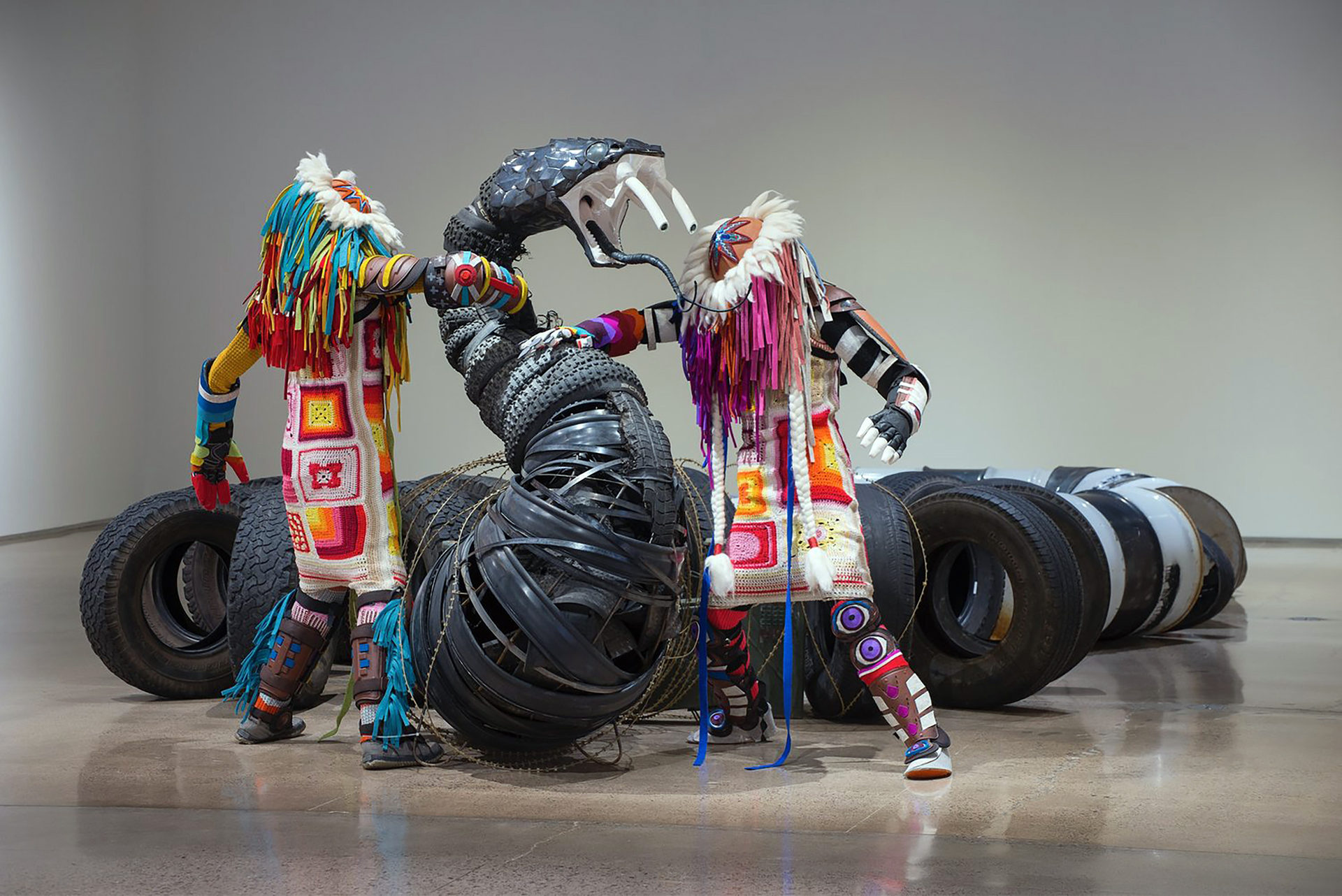 Cannupa Hanska Luger, This Is Not A Snake Ceramic, 2017–2020. Fiber, steel, oil drums, concertina wire, ammunition cans, trash, found objects. And Cannupa Hanska Luger, The One Who Checks & The One Who Balances Beadwork, 2018. Surplus industrial felt, ceramic, riot gear, afghan. Courtesy of Heard Museum. Photo credit: Craig Smith.
Uduma and Farber are joining forces on the first project of this collaboration, which centers on an as-yet-unannounced work of temporary public art by Cannupa Hanska Luger, a multidisciplinary artist and enrolled member of the Three Affiliated Tribes of Fort Berthold. You're Welcome draws together local Indigenous communities and student groups to challenge University of Michigan's origin story, which describes the land that enabled its founding as a gift from the Anishinaabe peoples at the 1817 Treaty of Fort Meigs in exchange for the education of their children. While the public activation addresses the facade of UMMA's Alumni Memorial Hall, a war memorial erected in 1910, You're Welcome also includes two indoor components: an exhibition exploring Luger's wide-ranging practice as a sculptor and ceramicist, prominently featuring his works, This is Not a Snake / The One Who Checks & The One Who Balances (2017-2020), significantly reworked including materials from University of Michigan's archives and UMMA's collection; a public classroom on monuments and memory on the campus and the role they play in society.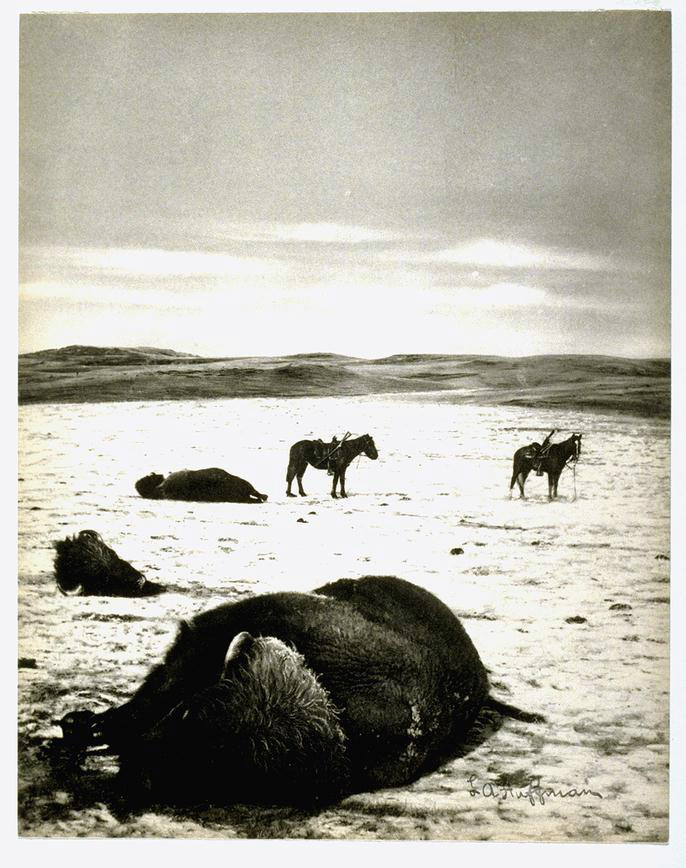 Laton Alton Huffman, After the Chase, North Montana, 1882. Collotype on paper. Gift of Dr. and Mrs. Michael Fauman. Courtesy of the UMMA.