Founded in 2020 at the beginning of the COVID-19 pandemic, the Los Angeles Visual Arts Coalition (LAVA) is a coalition of 33 small- to medium-sized visual arts organizations that present, produce, and promote contemporary visual culture in Los Angeles.
LAVA is working to restructure the ecosystem of artists, art workers, art institutions and philanthropy in Los Angeles. Its organic, cross-pollinating ecosystem is dedicated to a culture of mutual support and ensuring one another's welfare through fundraising, information and resource sharing, and collective advocacy for our sector within the field of contemporary art. The coalition works together to self-identify operational challenges shared by their fellow non-profits and uses integrative bargaining strategies and new model solutions that benefit their entire sector. During monthly meetings, members work on accountability measures that will help each organization develop their shared commitments to a more diverse, equitable, inclusive, and accessible art scene for all of Los Angeles County.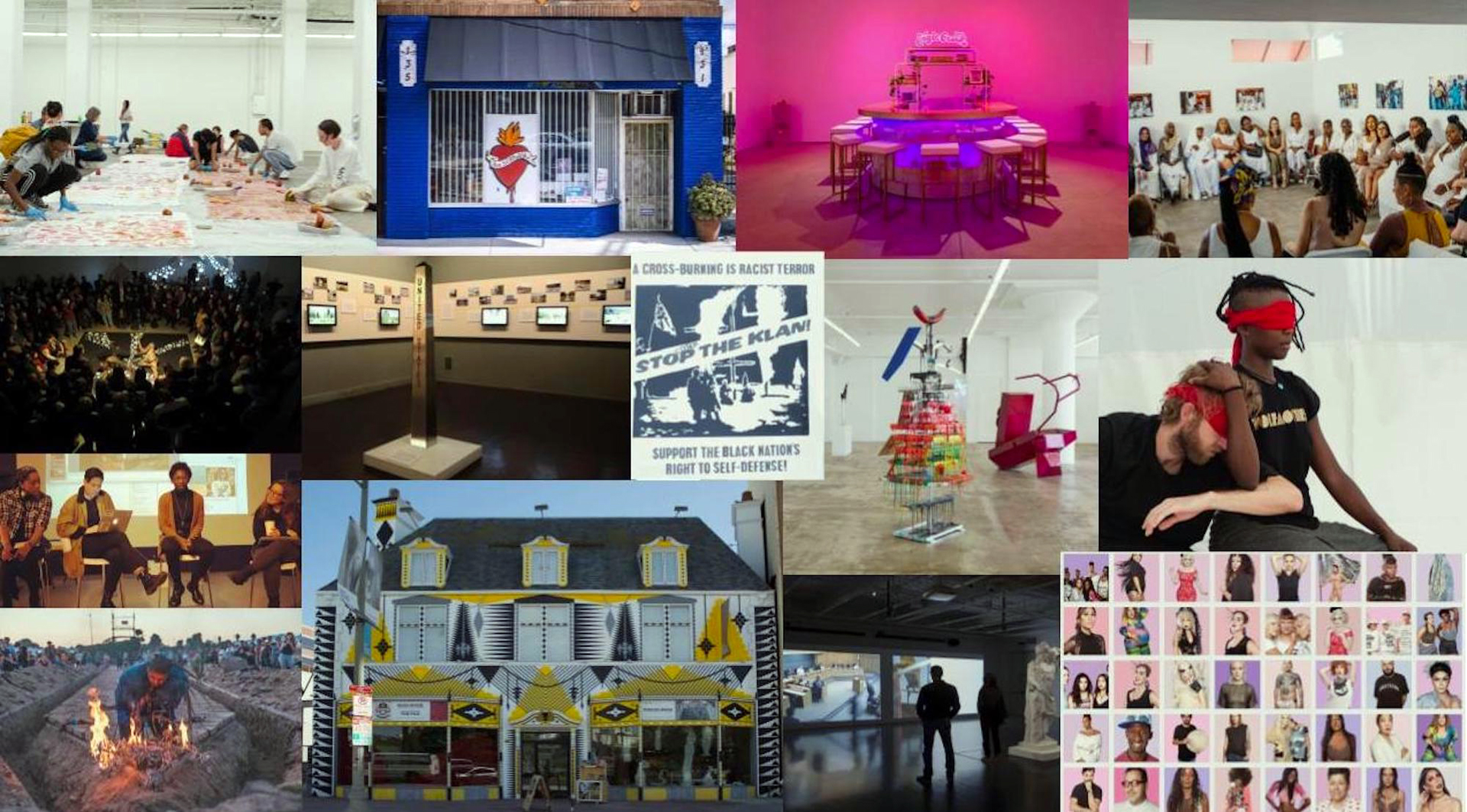 Composite image featuring a selection of work and activities from LAVA Coalition member organizations. Courtesy of LAVA.
Serving 34 diverse neighborhoods in Los Angeles with new, experimental, and community-based art, in 2022, LAVA collectively presented over 100 exhibitions, 1,240 public programs, and welcomed over 350,000 visitors. LAVA currently includes
Active Cultures
,
Armory Center for the Arts
,
Avenue 50 Studio
,
Center for the Study of Political Graphics
,
Center for Land Use Interpretation
(CLUI),
Clockshop
,
Coaxial Arts Foundation
,
Craft Contemporary
,
Crenshaw Dairy Mart
,
Equitable Vitrines
,
Feminist Center for Creative Work
,
Fulcrum Arts
,
GYOPO
,
Human Resources
,
Institute of Contemporary Art Los Angeles
(ICA LA),
JOAN
,
LA ARTCORE
,
LA Commons
,
LA Freewaves
,
LAXART
,
Los Angeles Contemporary Archive
(LACA),
Los Angeles Contemporary Exhibitions
(LACE),
Los Angeles Nomadic Division
(LAND),
Los Angeles Poverty Department
(LAPD),
MAK Center for Art and Architecture
,
Museum of Jurassic Technology
,
NAVEL
,
Self Help Graphics and Art
,
Side Street Projects
,
Social and Public Art Resource Center
(SPARC),
SOLA Contemporary
,
The Mistake Room
, and
Vincent Price Museum
.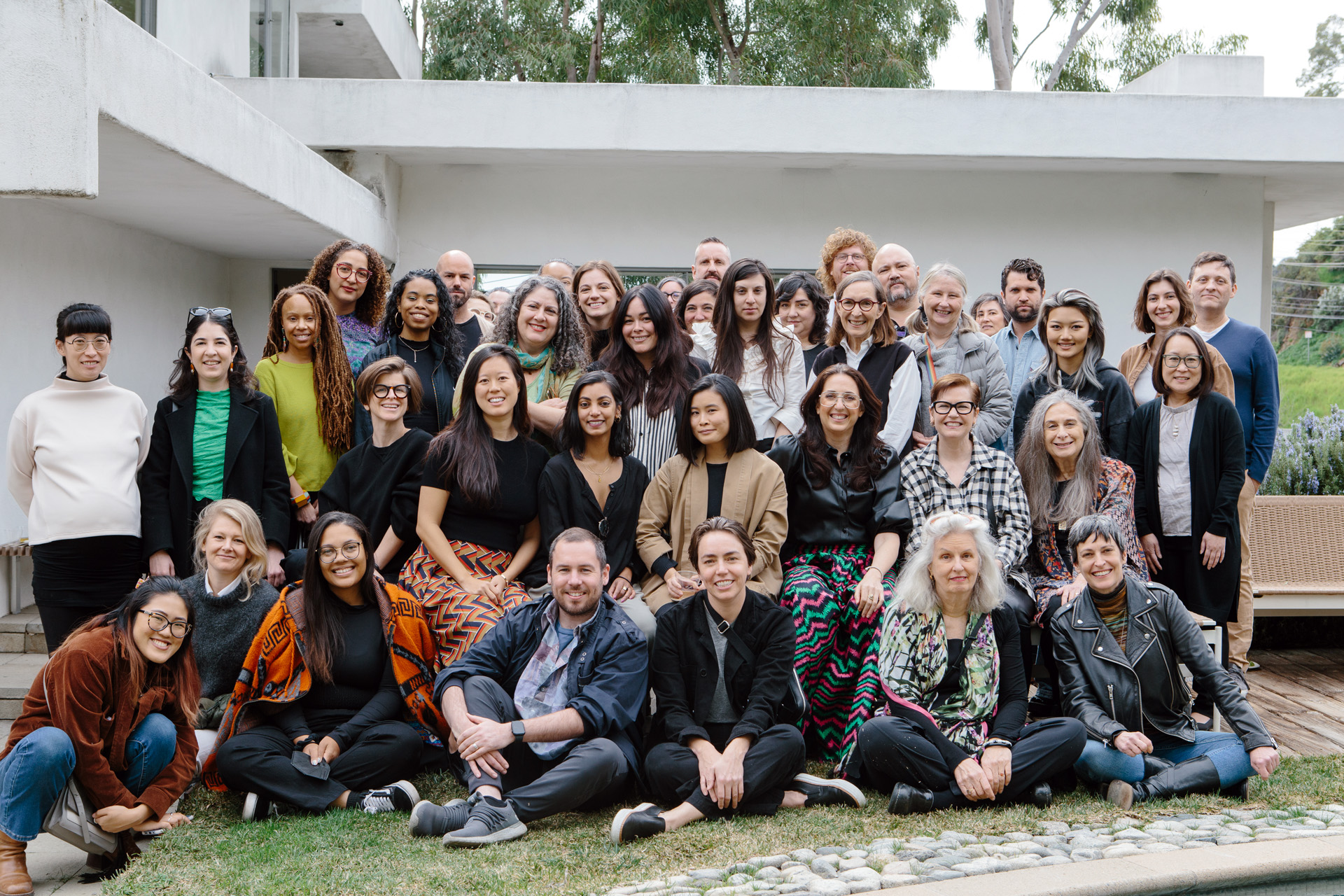 Members of the Los Angeles Visual Arts Coalition. Courtesy of LAVA. Photo credit: Ruthie Brownfield.
Teiger Foundation was proud to support LAVA's coalition-building efforts in
2022
and extend its support in 2023.